Paris was hit with riots for a second night as people fought with the police and fired fireworks at them, in retaliation to the lockdown.
En direct depuis le quartier du Luth à #Gennevilliers une voiture de la bac prise pour cible par des tirs de feux d'artifices.#VilleuneuveLaGarenne #VilleneuveLaGarenne pic.twitter.com/cqdAwSvYi1

— Taha Bouhafs 🔻 (@T_Bouhafs) April 20, 2020
Parisians have reacted to the "heavy handed" police response over the coronavirus lockdown along with the strict restrictions in place.
Second night of riots as #Paris locals react with fury over 'racist' police attacks on minorities during #coronavirus lockdown pic.twitter.com/3VqORhIICM

— Hans Solo (@thandojo) April 21, 2020
Footage of disturbances in the suburbs of Villeneuve-La-Garenne, Aulnay-sous-Bois and Asnieres can be seen with French riot police moving in.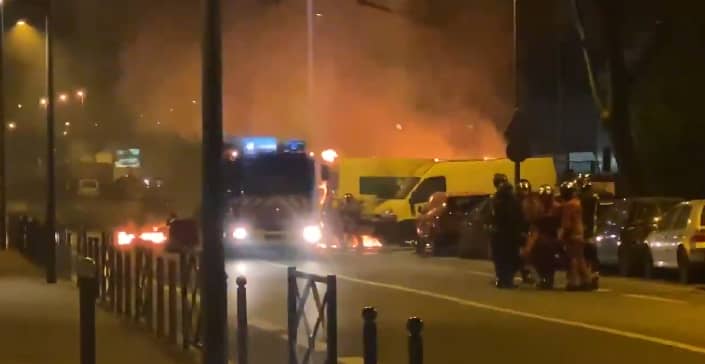 Ethnic minorities have accused the French police for their alleged "heavy handed" treatment during the lockdown and riots broke after a man was critically injured in a collision with a police car.
Police in Villeneuve-la-Garenne, northern Paris fired tear gas and baton charges and rioters fire fireworks at the police.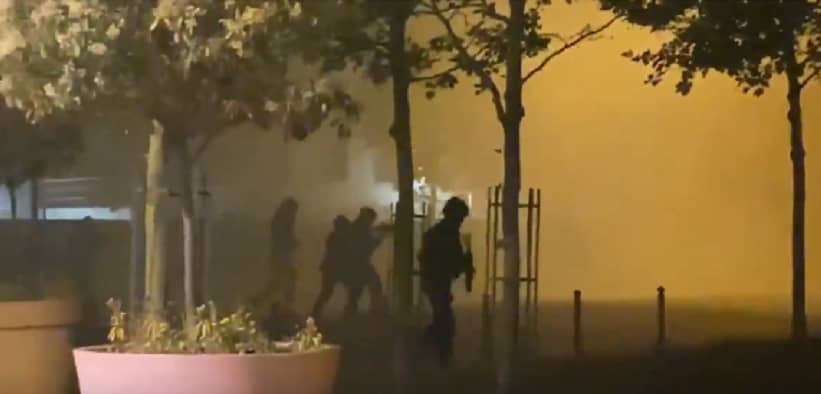 Videos on social media show armed police moving through the area and "stones and fireworks" can be seen flying in all directions, on Monday.
Tensions en cours ce soir à #VilleneuveLaGarenne. pic.twitter.com/unQejtbl8N

— Remy Buisine (@RemyBuisine) April 19, 2020
The protests started after prosecution started an enquiry into a 30-year old man who was critically injured in a collision with his motorcycle and an unmarked police car.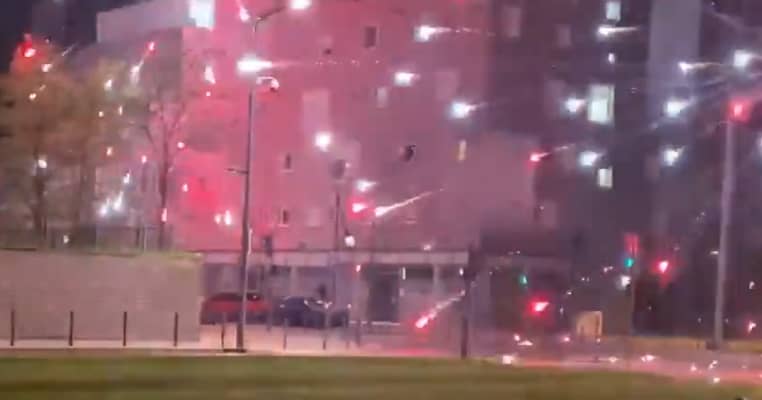 The man was "very badly injured, and comes from an Arab Muslim background," a source close to the case said.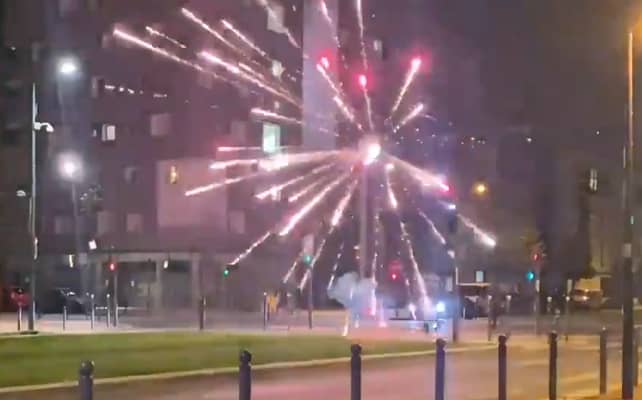 He added, "He is critical in hospital, and people in the area have reacted very badly to what has happened."