Did Heathrow make it to the list?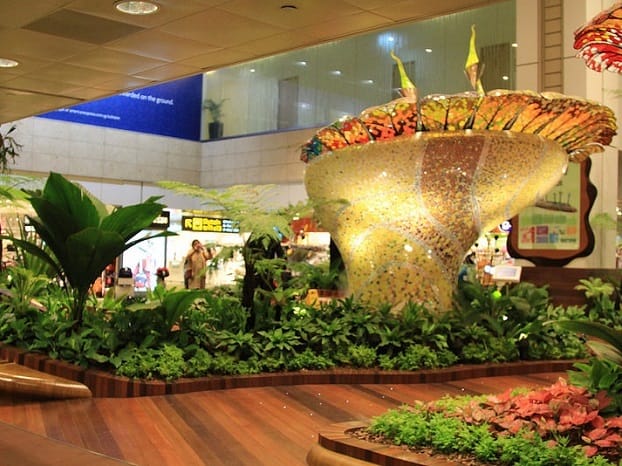 Source: Tony Lin via Flickr
Singapore Changi airport has been named the world's best airport for the fourth conservative year at the annual SkyTrax World Airport Awards.
The awards are based on millions of votes garnered in passenger surveys.
Changi airport boasts two 24-hour movie theaters, a rooftop swimming pool and a butterfly garden.
Lee Seow Hiang, CEO, Singapore Changi airport, said: "To be named the world's best airport by SkyTrax for the fourth year running is a significant achievement for Changi Airport and a clear affirmation that we continue to hit the right notes in our pursuit of service excellence.
"We do not take this recognition for granted; it is the extraordinary effort and commitment of the entire airport community that drives Changi's success."
Take a look at the world's 10 best airports:
1. Singapore Changi Airport
2. Incheon International Airport (South Korea)
3. Munich Airport (Germany)
4. Tokyo International Airport Haneda
5. Hong Kong International Airport
6. Chubu Centrair International Airport (Nagoya, Japan)
7. Zurich Airport (Switzerland)
8. London Heathrow Airport
9. Kansai International Airport (Osaka, Japan)
10. Hamad International Airport (Doha, Qatar)