On Tuesday evening a huge depiction of Boris Johnson calling him a "liar" and a "criminal" was projected on the side of parliament.
Asking for a country. pic.twitter.com/3UemIN1FZQ

— Led By Donkeys (@ByDonkeys) September 11, 2019
In response to Johnson's threat to disobey the law passed by the House of Lords last Friday to block a no-deal Brexit, the campaign group called Led By Donkeys unveiled the projection.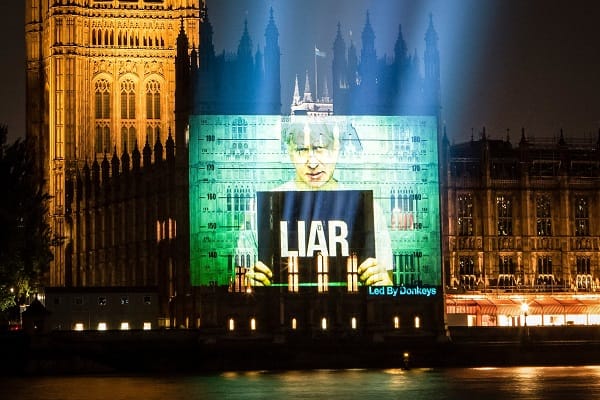 Led By Donkeys told the PA news agency that they plan to be "really busy" before the current Brexit deadline.
The campaign group shared the video of the giant projection on the side of parliament, which reads, "Parliament make the law. Boris Johnson says he might break it. Is the Prime Minister a criminal?"
Another image was projected on the side of Cardiff Castle of the prime minister dressed in a green duck, in reference to Jeremy Corbyn being called a "chlorinated chicken" by Johnson.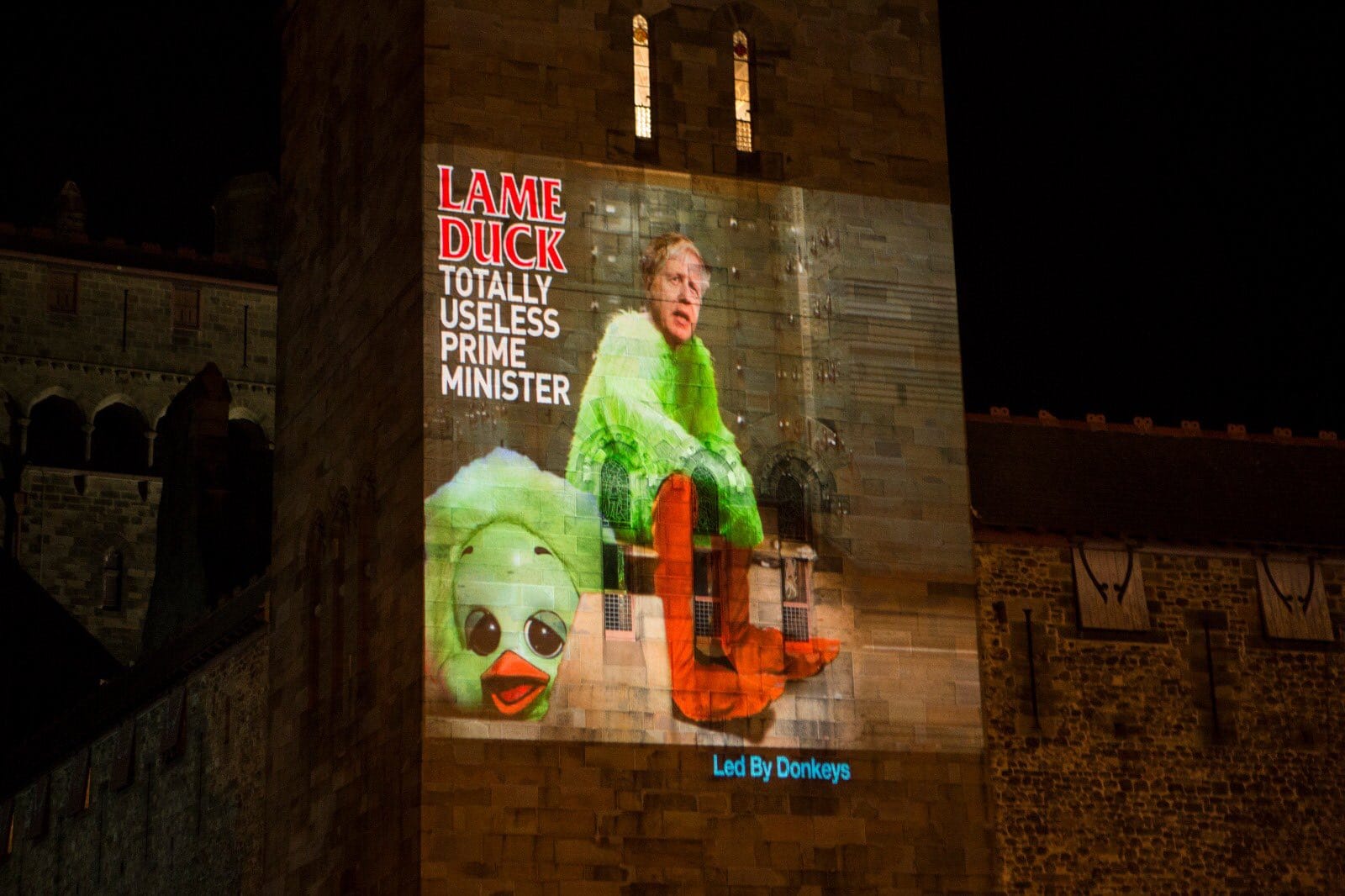 Led By Donkeys, Oliver Knowles told PA news agency, "The fact is our political leaders have got very used to being able to say whatever they like without being challenged.
"That's exactly why the Led By Donkeys campaign really works, because it pulls their words back into the public domain… and actually gets people to reappraise the words against the reality they see unfolding."