As well as the top 50 from all of Europe
Inspiring Fifty has just released its list of the 50 most inspiring women on the European technology scene.
And we're delighted to note that some 17 of them are based right here in Blighty (listed below).
These women are those "serving as role models and standing as an inspiration to others", the not-for-profit behind the initiative explains.
Inspiring Fifty's index draws on a year's worth of asking tech professionals, journalists and social media doyennes to make their nominations. The judging panel of entrepreneurs, investors and execs from Atomico, Amazon, CNN and Improve Digital then whittled the long-list down to 50 women across Europe.
"Many women in tech seeking female role models currently look towards the most visible, the headline-makers, like Facebook's Sheryl Sandberg and Yahoo's Marissa Meyer," says Janneke Niessen, co-founder of Inspiring Fifty and of European tech company Improve Digital.
"However, as amazing as those women are, we felt there was a need to showcase the many accomplished, and all-too-often overlooked women in technology closer to home." Hear hear.
Here are the 17 most inspiring women in UK tech
We've added in their Twitter handles too, so you can tweet them congrats. You're welcome!
Alice Bentinck, Co-Founder, Entrepreneur First; Code First: Girls – @Alicebentinck
Avid Larizadeh, General Partner, Google Ventures; UK Lead, Hour of Code – @avidl
Belinda Parmar, Founder, Little Miss Geek; CEO, Lady Geek – @belindaparmar
Joanna Shields, Investor and Digital Advisor to UK Prime Minister (below) – @joannashields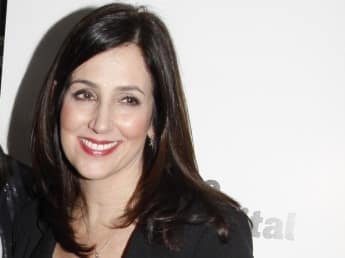 Judith Clegg, Founder and CEO, Takeout Consulting and The Glasshouse – @judithclegg
Justine Roberts, Founder and CEO, Mumsnet and Gransnet – @Justine_Roberts
Karen Hanton, Investor and Former Founder of Top Table
Kathryn Parsons, Co-Founder & Co-CEO, Decoded (below) – @KathrynParsons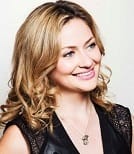 >> Kathryn's predictions about how tech will change your world in 2015
>> All about her company, Decoded
Laura Jordan Bambach, Creative Partner & Co-founder, Mr President and SheSays – @laurajaybee
Martha Lane Fox, Philanthropist and Entrepreneur; Co-Founded Lastminute.com (below) – @Marthalanefox
>> Martha's predictions about how tech will change your world in 2015
>> Baroness Martha Lane Fox CBE: Overcoming our digital skills deficit
Nancy Cruickshank, Founder, MyShowcase.com – @cruickshankn
Natalie Massenet, Founder, Net-a-Porter
Nicola Mendelsohn, Vice-President EMEA, Facebook – @nicolamen
Sarah Wood, Co-Founder, Unruly (below) – @sarahfwood
>> From 2012: Q&A: Sarah Wood, founder of Unruly Media, which just raised $25m
Sherry Coutu, Entrepreneur, Non-Exec Director, Investor and Advisor (below) – @scoutu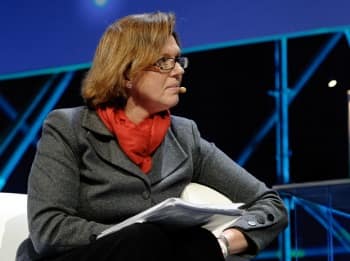 >> The important role that demolition plays in regenerating London
Dr Sue Black, Founder & CEO, Savvify; Mentor, Google Campus for Mums – @Dr_Black 
Wendy Tan White, Co-founder and CEO, Moonfruit (below)- @wendytanwhite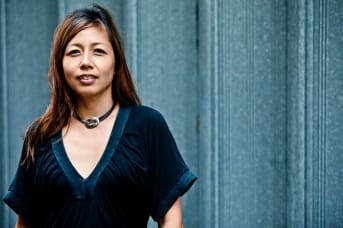 >> Wendy Tan White: My top three most exciting London start-ups
And here's the full list of 50 from across Europe
(Listed in alphabetical order of first name and by country)
Most Inspiring 50
Title & Company
Country
Sophie Vandebroek
CTO, Xerox and Xerox Innovation Group
Belgium
Camilla Ley Valentin
CCO and Co-Founder, Queue-it
Denmark
Linda
Liukas
Author & Co-Founder of Railsgirls
Finland
Amélie Faure
President, Augure
France
Anne Bouverot
Director General, GSMA
France
Catherine Barba
Founder, Catherine Barba Group
France
Céline Lazorthes
CEO and Founder, Leetchi
France
Geraldine Le Meur
Co-Founder, LeWeb
France
Jennifer Schenker
Founder and Editor-in-Chief, Informilo
France
Lindsey Nefesh-Clarke
Founder and Managing Director, W4, Women's WorldWideWeb
France
Lara Rouyres
Founder and CEO, Selectionnist
France
Stephanie Hospital
Advisor, Board Member and Founder of One Ragtime
France
Claudia Helming
Founder & CEO, DaWanda
Germany
Colette Ballou
Founder & CEO, Ballou PR
Germany
Kerstin Günther
SVP Technology Europe, Deutsche Telekom Group
Germany
Stephanie (Steffi) Czerny
Managing Director, DLD Media
Germany
Stephanie Kaiser
Head of Studio, Wooga
Germany
Verena Delius
Co-Founder & CEO, Fox & Sheep
Germany
Elaine Coughlan
Co-Founder and General Partner, Atlantic Bridge Capital
Ireland
Louise O'Sullivan
Founder & CEO, ANAM Technologies Ltd.
Ireland
Barbara Labate
Co-Founder, Risparmio Super (Super Saver)
Italy
Paola Bonomo
Angel Investor and Independent Board Director
Italy
Corinne Goddign-Vigreux
Co-founder and Managing Director, TomTom NV
Netherlands
Marina Tognetti
CEO and Founder, Myngle
Netherlands
Neelie Kroes
Dutch politician & Former VP European Commission
Netherlands
Anita Krohn Traaseth
CEO, Innovasjon Norge (Innovation Norway)
Norway
Kristin Skogen Lund
Director General, NHO
Norway
Ola Sitarska
Co-Founder, Issue Stand and Makerland
Poland
Maelle Gavet
CEO, Ozon Holdings
Russia
Ana Maiques
CEO & Co-Founder, Neuroelectrics
Spain
Stina Ehrensvärd
Co-Founder & CEO, Yubico
Sweden
Gabriele Zedlmayer
Vice President & Chief Progress Officer, HP Worldwide
Switzerland
Demet Mutlu
Founder & CEO, Trendyol
Turkey
Alice Bentinck
Co-Founder, Entrepreneur First; Code Firs
t: Girls
UK
Avid Larizadeh
General Partner, Google Ventures; UK Lead, Hour of Code
UK
Belinda Parmar
Founder, Little Miss Geek; CEO, Lady Geek
UK
Joanna Shields
Investor and Digital Advisor to UK Prime Minister
UK
Judith Clegg
Founder and CEO, Takeout Consulting and The Glasshouse
UK
Justine Roberts
Founder and CEO, Mumsnet and Gransnet
UK
Karen Hanton
Investor and Former Founder of Top Table
UK
Kathryn Parsons
Co-Founder & Co-CEO, Decoded
UK
Laura Jordan Bambach
Creative Partner & Co-founder, Mr President and SheSays
UK
Martha Lane Fox
Philanthropist and Entrepreneur; Co-Founded Lastminute.com
UK
Nancy Cruickshank
Founder, MyShowcase.com
UK
Natalie Massenet
Founder, Net-a-Porter
UK
Nicola Mendelsohn
Vice-President EMEA, Facebook
UK
Sarah Wood
Co-Founder, Unruly
UK
Sherry Coutu
Entrepreneur, Non-Exec Director, Investor and Advisor
UK
Dr Sue Black
Founder & CEO, Savvify; Mentor, Google Campus for Mums
UK
Wendy Tan White
Co-founder and CEO, Moonfruit
UK
Look no hands! Trials of driverless cars in London begin today
Tech tech boom! London tech sector raises record funding from US
What you've long suspected is true: London has some of the UK's worst broadband
Samsung is warning people not to have personal conversations in front of their TVs