London's hottest tech entrepreneurs share their predictions
The rise of the "coder kid"… and the teenage self-made millionaire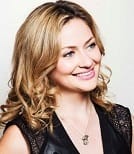 Kathryn Parsons, co-founder, Decoded: Coding was introduced into the national curriculum in September, so that should mean thousands of kids will be exposed to code, not just Word docs. They will have far greater understanding of what's happening behind the screen, the instructions we send to computers, and they will have the power to be creators of software technology.
A whole generation will discover innate talent that they couldn't realise before. That means we might see seven-year-old coding geniuses coding products, and 12 or 13-year old CEOs running their own tech companies, because you can build and scale if you have these skills.
You'll start seeing drones regularly
Anthony Impey, CEO, Optimity, co-founder, Tech City Stars: Drones will start being a regular feature of the skyline. Unlike the images of military drones, these are going to be smaller, more agile and used for everything from surveys to delivering your Amazon order.  All we need is one big computer system to coordinate them all… maybe call it Skynet!
Paul Lees, founder, Powwownow: I think that drones will become a bigger entity in 2015, not the toy drones you fly, but AUAVs that will start to change the way we work. I can see them working really well in agriculture – being able to see where fertiliser is needed for example and spraying fields in an optimal way.
>> READ: Attack of the drones: These organisations are already patrolling our skies
The growth of beacons technology in retail
Giulio Montemagno, senior vice president of international, RetailMeNot: Retailers have been gingerly experimenting with beacons through in-store trials and small-scale rollouts over the past 12 months. We're expecting to see more large-scale rollouts across the UK throughout 2015. At first, retailers are likely to adopt a fairly simple approach to targeting consumers based on demographic data, but over time we will see much more sophisticated campaigns as retailers develop a greater understanding of what individual shoppers are looking for and increase the volume of communications.
Hacking will go mainstream
Kathryn Parsons, co-founder, Decoded: Hacking is all over the news and people are absolutely terrified of it. If you can code, you can basically hack. And coding will become increasingly mainstream, which means hacking will too. We need to stop thinking only big companies and famous people get hacked. Actually, it's coming to a point where your ex-boyfriend might hack you, and we need to understand that. Only then will behaviours change, and we think much more seriously about our personal data and security. I also think that companies will begin hiring hackers internally to hack themselves as a security procedure.
Everything will become part of the internet of things
Andy McLoughlin, co-founder, Huddle: The internet of things (IOT) is going to be huge. There's a lot of talk about IOT as a sub-sector. Frankly, it'll be everywhere. Every single device is going to be connected. That means making sure they are communicating in a secure way will be important.
Stephen Hawking has recently voiced concerns around what would happen with everything being connected and artificial intelligence – is this dawn of Skynet and Terminator? So I think we're going to hear a lot more about that.
>> READ: Huddle just raised $51m. Meet co-founder Andy McLoughlin
The year of fintech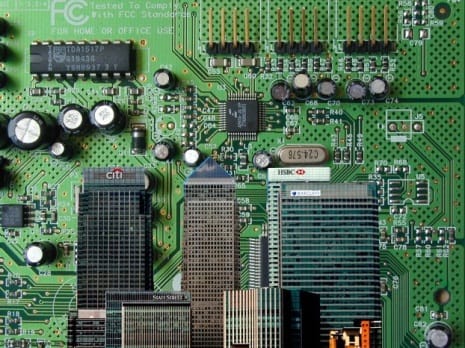 Russ Shaw, founder, Tech London Advocates: 2015 will see consumers start to fully embrace developments in the fintech mobile banking and contactless sphere. So far, fintech has been dominated by innovative software, but 2015 will see the rise of hardware too. New mobile banking developments – such as being able to pay in cheques by taking a photo of them – will result in far greater uptake of the technology.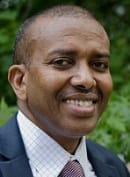 Ismail Ahmed, CEO & founder, WorldRemit: If 2014 was the year that fintech [financial services technology] burst into mainstream consciousness, 2015 will be the year that the sector really starts to mature. From next year we will start to see certain European fintech firms – those with sustainable long-term business models, shrewd leadership and strong backers – pull away from the rest of the pack.
Wearable tech will go mainstream…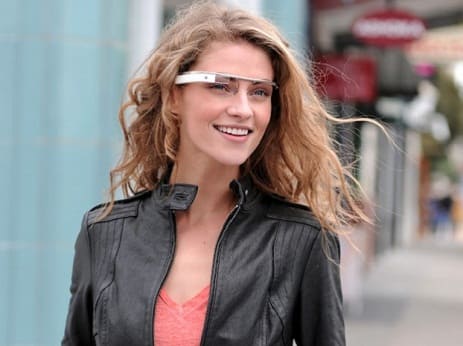 Andy McLoughlin, co-founder, Huddle: We saw a glimpse of it this year, but wearables are going to go mainstream. It won't necessarily be Google Glass, but we'll type Glass-type devices being used in certain industries – by surgeons and pilots, for example. Those jobs where you need to have access to information without taking your eyes off what you're doing.
Charlotte Golunksi, co-founder, Sense, the visual search software for wearables: Audio and visual search technology is at the forefront of a wave of innovation that will bring wearables into the mainstream. Booking a holiday from looking at a postcard, buying tickets for your favourite band when you walk past a poster or using audio recognition to translate in real time and conduct a conversation in a different language wi
ll all become a reality. The potential of a world where search is conducted with just a glance is infinite.
Virtual reality will begin changing our reality
Kathryn Parsons, co-founder, Decoded: Virtual reality has reached a really exciting point. I had this amazing "wow" moment playing with Oculus Rift. Friends tell me that the latest version is so good, so realistic, that people can't even speak about it after using it – some fall over as it's so disorientating to be in a virtual world that is so real. There is the promise of virtual reality that has become a reality, or actually better than reality. This is very interesting philosophically… and it could also change industries dramatically. Take travel, for example: why bother going on holiday, when you could spend £50 rather than £1,000 and experience the same visually and physically? Or even be virtually transported to the moon? There is a lot of investment happening in the virtual reality space, and quite quietly too. It's all very secretive. Magic Leap's $542m round is a recent example, and Google's involvement in that round is worth paying attention to.
The beginning of the end for middle men as marketplaces proliferate
James Meekings, co-founder, Funding Circle: The internet is connecting supply with demand more effectively than ever before, and at a fraction of the cost. From eBay to Uber to AirBnb, big marketplaces are making big improvements to peoples everyday lives. The marketplace connects supply to demand with a pace, ease and transparency that was unimaginable a decade ago, giving more power to the user and less to the middle men.
2015 will see greater prominence of 'lending marketplaces', where investors lend directly to creditworthy small businesses who are looking to expand and grow. In another 10 years the economy is likely to be heavily reliant on marketplaces, where consumers use them to access all they desire.
Dramatic improvements to internet access
Anthony Impey, CEO, Optimity, founder, Tech City Stars: In 2015, London's broadband network is under threat of becoming like the M25 on a rainy Friday night… unbelievably heavy traffic using inadequate infrastructure resulting in general misery.  This will give rise to a new generation of broadband network that uses pioneering wireless technology instead of fibre optics.  Already used by Google in the US as part of their Gigabit Cities Project, this tech will deliver blindingly fast broadband speeds that will transform the experience of using the internet… akin to not only adding another 24 lanes to the M25 but then building an entirely new motorway above it.
Piers Daniell, founder, Fluidata: I believe the drive for fibre internet access will continue and homes and businesses try to do more with their connectivity. The ASA this year ruled that BT and Virgin were ok in advertising their copper services as 'fibre' even though they are fundamentally different technologies. I hope in 2015 consumers will wake up and demand real fibre services.
Growth in alternative carriers with the likes of City Fibre and Gigaclear who are installing true Gb/s networks will continue and hopefully more new players will enter the market.
Greater scrutiny of the lack of women in tech
Baroness Martha Lane Fox, co-founder, lastminute.com; founder, Go ON UK: The dramatic lack of women in leadership in the tech sector will become more and more examined and, hopefully, changed.  The percentage of women in tech-based venture capital firms, the percentage who are working in coding and leading scale tech businesses, is a massive concern for anyone who cares about equality and diversity. It is upsetting that so new and modern an industry appears so old fashioned through this lens.
Business software finally gets sexy… and universally social and mobile
Andy McLoughlin, co-founder, Huddle: In the enterprise, I think it's going to be a continuation of the last two or three years: enterprise users expecting their software to be as useable, and pleasurable to use, as what they're using in their day-to-day lives. The day of clunky, expensive, ugly enterprise software that "did the job" but was horrible to use is coming to an end. Now the idea of social software in the workplace – every single piece of software you use will be social in a way. And everything will have a mobile aspect to it.
Big data will shape the arts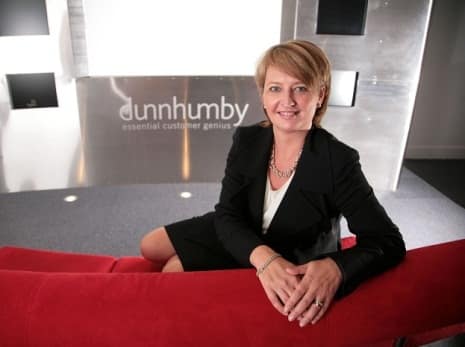 Edwina Dunn, co-founder, Dunnhumby; director, Purple Seven:
While big data was the buzzword of 2014 (although it's been around for years), a key trend of 2015 will be the ability of increasing numbers of people and organisations to analyse data and to derive valuable insights to enable them to innovate and grow. The arts will reap the rewards. Theatres and cultural venues will embrace new technologies and derive valuable information about their visitors, enabling them to tailor their offering to better suit their audience. By replicating what the retail industry did in the 90s, the arts industry can weather the storm of spending cuts and low ticket sales through the rollout of audience engagement programmes, helping venues to build a loyal and enthusiastic customer base.