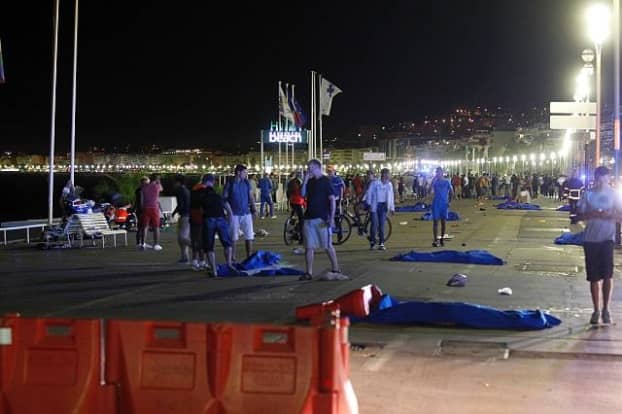 Source: Photoshot
French-Tunisian man Mohamed Lahouaiej Bouhlel has been identified as the gunman who murdered 84 people in Nice yesterday.
The 31-year-old, a professional delivery driver living in Nice, was known to police after a string of domestic violence allegations and "acts of violence and use of weapons".
On 27 January this year, he was arrested by the police after a pub brawl.
The police is questioning Bouhlel's relatives and friends.
According to various media reports, Boulel rented the truck on Wednesday from a specialist garage at Saint Laurent du Var by Nice Airport.
CCTV footage showed the moment he boarded the lorry in Nice and parked on the promenade for nearly nine hours before the attack telling police he was delivering ice cream.