Stop day-dreaming and start doing. It's easier than you think. Our free e-guide will show you how
You've been thinking about running your own business, and you've had the idea knocking around your mind for some time.
So why haven't you done it yet?
It's seems like a big leap, we know. But it doesn't have to be. There has never been a better time to start your own business. There's a huge amount of support out there, and you just need to overcome a few mental hurdles to get things going. First and foremost, you need to know how to make your idea a reality.
Starting up doesn't mean quitting your job tomorrow – our free e-guide will help you understand the barriers that are stopping you, and guide you through the simple steps towards making things real.
We'll take you through everything you need to know: how to formulate a plan that will actually make you money, where to go for help along the way, the practicalities and processes of setting up a business, how to make your first sale, and what to read and who to talk to in your journey towards becoming an entrepreneur.
The time to start is now. It's time to take that leap of faith.
You can do it – and you don't need to do it alone.
The first step is reading our free e-guide, brought to you in partnership with RBS. Start making your dream a reality now.
Click the cover below to get our free e-guide, or click here if you're viewing this on your mobile: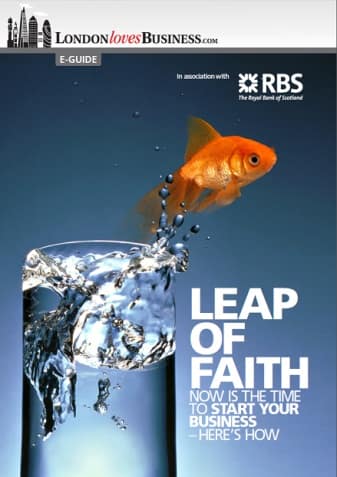 Related Files
E-GUIDE – How to start a business