Earning a few extra bucks can go a long way in relieving you of some economic burdens. Luckily, with the increasing penetration of the Internet in all spheres of life, getting a side-hustle is pretty easy. All you need is a computer and a strong internet connection, to start making money online. To give you a head-start, here are 7 simple ways that you can make money online from the comfort of your home. 
Take surveys online
Although online surveys won't make you much, they offer one of the fastest ways to earn extra bucks. They are usually run by corporations and marketers, seeking customers' feedback on products or services. So, you don't need any special skill-set to participate, which makes online surveys quite easy for anyone to join.
Generally, the amount you make depends on the number of questions and their complexity. While this may incentivize you to take lots of surveys, you should stick to a few when starting. This way you will avoid falling prey to illegitimate survey companies.
Affiliate marketing
Affiliate marketing allows you to earn commission from selling third-party products and services. A company provides you with their affiliate web page or link, which you are supposed to market in search engines and social media pages. Even though it sounds easy, a lot goes into establishing yourself as a successful affiliate marketer. For starters, you need a good grasp of marketing skills; from email list building to creating engaging posts. This will help you create a strong customer base, consequently generating sales.
Foreign currency exchange
Foreign exchange is a profitable online business that involves leveraging the value difference in currencies to make a profit. Unlike the stock market, this online venture is always open for business, meaning you can trade at your own convenient time. 
First, you need to understand the market basis before you start forex trading. Doing so will give you a deeper insight into what affects the market prices, minimizing your risk levels. Once you have understood the basics, you can then open a trading account with a reputable broker who will execute your trades.
Start a blog
If you are looking for a sustainable way of making money, then blogging is for you. All you have to do is create engaging content about a topic you are passionate about. It can range from hobbies, thoughts or even about political trends in the country. Once you have the ideal topic, you can then market products related to your topic of choice and earn commissions.
To increase your earnings, consider on-site optimization to make your blog appealing to search engines and social media pages.
Write and publish e-books
As hard as it may sound, anyone can write and sell an ebook online! Provided you have a niche that you are well conversant with, writing an ebook isn't intimidating. You can also leverage your experience in your current field of profession to generate ideas for your ebook. This will establish you as an expert in your market niche. 
What is even more exciting is the fact that there are tools to help you design and publish your ebook. So, your book will have a professional appeal and credibility as that of a typical book.
Online freelancing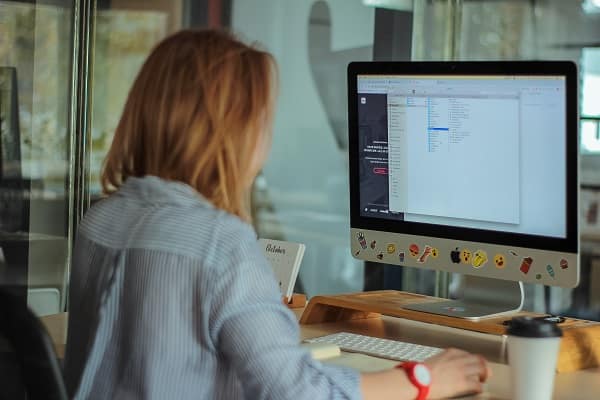 Freelancing is an umbrella term that covers any skills that can be offered online at a fee. For instance, you are good at programming, you can outsource for well-paying coding gigs online. Even simple skills such as data entry can earn you enough money to pay some of your bills. Usually, the gigs are paid by an hourly rate and can be sourced from advertising websites such as Craigslist, among other freelancer websites.
Webinar training
Webinars provide a platform where you can train your audience on how to do a particular thing. For this reason, it requires that you are a professional, to train the audience on topics related to your line of work. However, if you have products that you are selling online, you can use a webinar program to train the audience on how to use the product. If there are any complaints or questions about the products you can also address them on webinars.
Summary
Whether you are looking to make some quick cash or long-term sustainable income, working online can help you achieve your economic goal. But it is worth noting that discipline is paramount in achieving desirable results.