Update 9:30am 19 June 2014: Facebook is working again! Global crisis averted.
Now read the funniest Twitter reactions to Facebook going down.
Facebook has gone down and you cannot currently access the site, as at 9:15am on 19 June 2014. Apparently the outage is worldwide.
When you try to go to www.facebook.com, you just get this error message: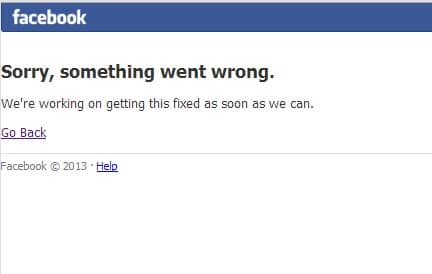 Facebook log-in is also interfering with other websites' appearance, including ours. Look at this:
We're not sure yet what's causing it to go down, but we'll keep you posted.
Unfortunately for Facebook, it has gone down on the day Amazon launches its new 3D smartphone, Amazon Fire.