Company: EGO Creative Innovations
Speciality: Mobile applications in healthcare
Team: 60 people
Founded: 2002
Founder: Eugene Polyansky, CEO
Headquarters: Hong Kong, London
Why do you focus on healthcare?
All humans get sick. Stresses, an increasingly poor ecological environment, and digital transformation have helped to catalyze the mobile healthcare market. According to Zion Market Research, the global mHealth market is expected to reach USD 102 billion capitalization by 2022. The market is permanently increasing with the human population growth, so well designed mobile practices became crucial for any healthcare and wellness business.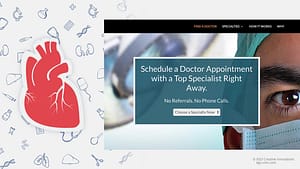 What problem is EGO Creative Innovations solving?
Digital transformation has put tremendous pressure on healthcare providers who need to keep up with the fast pace of technological change. We ease the growing societal pressure for better healthcare services through the use of user-friendly mobile applications that provide higher personnel productivity and improved customer experiences.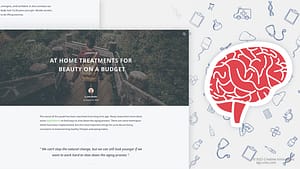 Why should healthcare providers develop apps?
Private healthcare business is driven by value-based care, so optimising the patient experience is key. In the current 'smartphone age' the best way to communicate with patients is through dynamic and intelligent mobile apps. Based on our own statistics, 97% of business owners confirmed the financial benefits of being able to provide an app as part of their service offering.
Personalized sales channels
Users' loyalty development
Workforce optimisation
Lower operating costs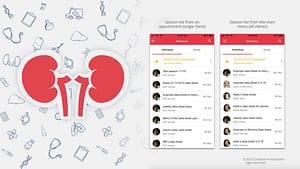 What healthcare services can a provider deliver through an app?
Based on EGO Creative Innovations clients' experience, with a smart idea and affordable budget you can bring benefit to patients and doctors, as well as scaling your own business.
Medical and travel insurance
Appointments with local doctors
Drug and symptoms encyclopedia
Remote medical consultation and diagnosis
E-prescriptions
Delivery of the prescribed medication right to your door
Medication management
Handy patient health records for better tracking
Chronic care management (Diabetes, Cancer, Blood Pressure & ECG, Mental Health and Behavioral Disorder, etc)
Emergency alerting and awareness
Women's health monitoring
Fitness (nutrition and sport activities, weight loss, etc)
Continuing medical education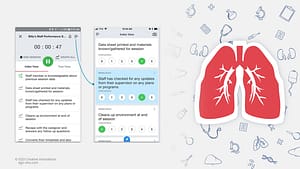 What advice would you give healthcare entrepreneurs?
Generally I would recommend entrepreneurs to invest money into healthcare digital products. It's much more inspiring not only to be able to make money by building a software service but also serve the community. Look at us! One of the most outstanding projects we've been involved in is CentralReach, a Florida-based provider of electronic health records (EHR) and ADHD/ASD practice management software for clinics. This was a special case which involved a clever concept developed by CentralReach aimed at children with developmental disabilities, their parents and doctors.
Being engaged into ADHD/ASD projects, it has incentivised us to make a real difference to somebody's life.
Do doctors enjoy using apps in their work?
Absolutely! There are so many apps and features to ease their daily caseload. Most of the clients request a so-called "standard" package:
Clinical data collection
Patients' health records
Work schedule and timer
E-prescriptions
Video recording option during the therapy session to share with colleagues
Offline data synchronization
Do you have expansion plans? What do you believe is the key to growing this business?
We operate in the US and Hong Kong. Now we are focusing on growing our business presence in the UK. The key to this growth is an increasing healthcare market and we have all the resources to provide the best mobile app development services at a relatively low cost. Just come to us with an idea and we can help turn it into reality!