We're loving the new Super Mario Bros tube map – so we thought we'd share a few other re-jigged tube maps that make us smile
This latest tube map rejig comes courtesy of Reddit user Chris Evans. He's based it on Super Mario Bros 3 – as those of you in the gaming know will know. A true 80s classic for our times.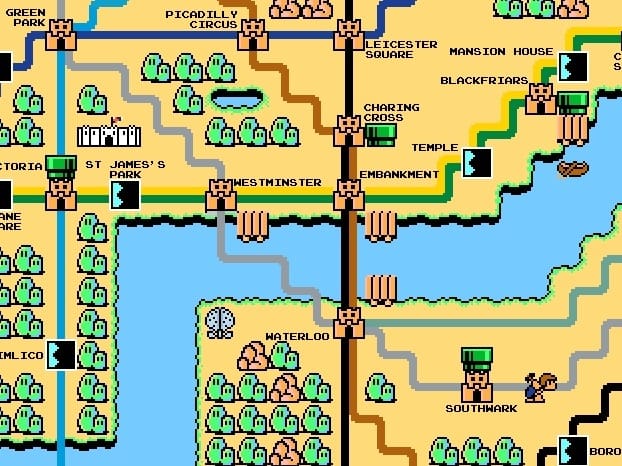 Click here to see the map in full.
Oh, Daily Mail, how we love to hate thee. You are both the barometer and principle propagator of all the ridiculous neuroses of the chattering classes. And now, they've all been handily mapped out for us by the Daily Poke.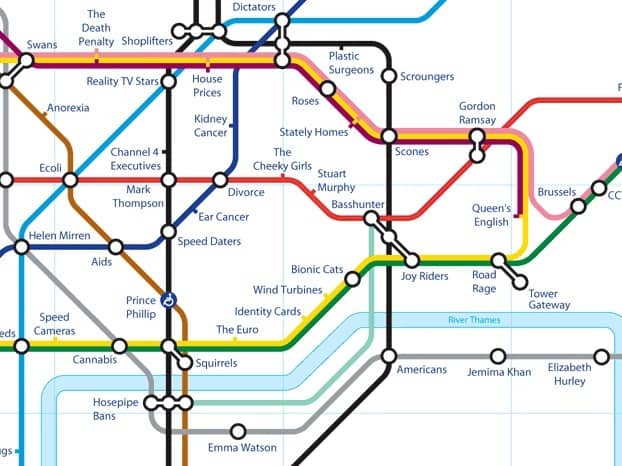 Click here to see the tube map in full.
National Baking Week's tube map made of cake
If only Bethnal Green really was Bethnal Cream. We would spend all day riding around the tube with our mouths open. It might even be worth going all the way north to Swiss Roll Cottage. This delicious feat was knocked up for last year's National Baking Week.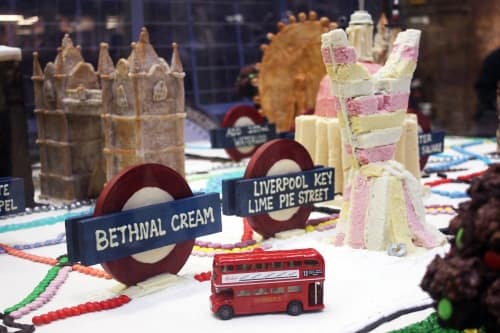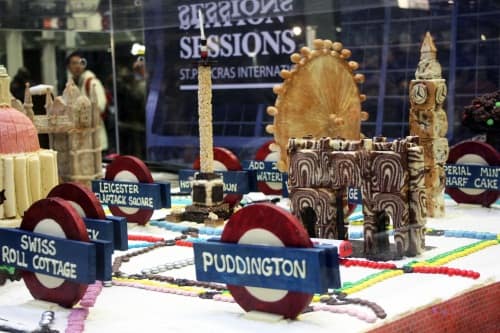 Images: The Food I Eat
The anagram tube map
Hop off at Anger Perk and you're just a couple stops away from Queerer Elastics. And if you're only visiting London briefly, make sure you go shopping at Crux For Disco.
Click here to see the tube map in full
As far as we can discern this map has been created by Cory Doctorow, science fiction author, co-editor of Boing-boing.net and all-round interesting arty-funny type. But whoever made it, we can sympathise particularly with the increasing squished-ness of passengers on the Bakerloo line (see the bottom-right corner).
Click here to see the map in full.