Following the knife edge tensions between the US and Iran commercial airlines have either stopped flights or are rerouting flights to avoid Iran and Iraqi airspace.
British Airways was forced to reroute flight 134 from Mumbai to London Heathrow after Iran attacked military bases in Iraq using ballistic missiles.
The BA flight was forced to fly in a circle and divert to Athens for refueling, causing problems for several passengers as they do not hold the correct visas to leave the Greek airport.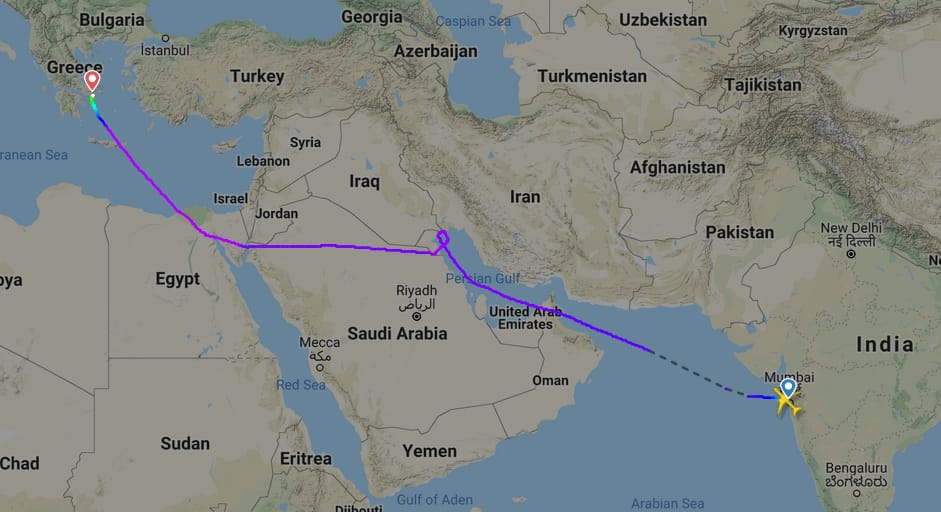 A number of Indian nationals were stuck at Athens airport for a several hours.
Speaking to the PA news agency the passenger said, "Since we don't have Schengen visa, BA couldn't put us in hotels which are outside the airport.
"Athens staff are doing their best to find alternate BA flights for us but looks like 20 odd passengers couldn't be accommodated.
"So, either we will be put on other flights or else have to spend the night at the terminal lounge." BA are looking into the matter as the flight is now not scheduled to leave until Thursday.
The US Federal Aviation Administration (FAA) has banned all US pilots and carriers from flying in Iraq, Iran and some Persian Gulf airspace.
The Russian aviation agency has also said all Russian airlines are urged to avoid flying over Iraq, Iran and the Persian Gulf and the Gulf of Oman.