Sadiq Khan the Mayor of London has been accused of blackmail and placing lives at risk after threatening Boris Johnson he will cut the Tube and bus services.
Khan has told the Prime Minister unless he agrees to an emergency bailout by the close of play on Thursday all London travel services will be cut.
Transport for London (TfL) will go bust unless the government delivers a £4bn bailout to fill the black hole the pandemic has caused.
There has been a dramatic plunge in income fares, the congestion charge and advertising, as a result their reserves are down by £1.2bn.
The Mayor of London said, "Being blunt, today is the last day. Unless the government, today gives us confirmation of the grant that we need, the consequences could be quite severe and the implications for all of us will be huge.
"The only way to balance the books is to cut services."
Stephen Hammond a former Tory MP told the Mail Online, "An extraordinary remark.
"He is threatening the health of Londoners by saying this sort of thing."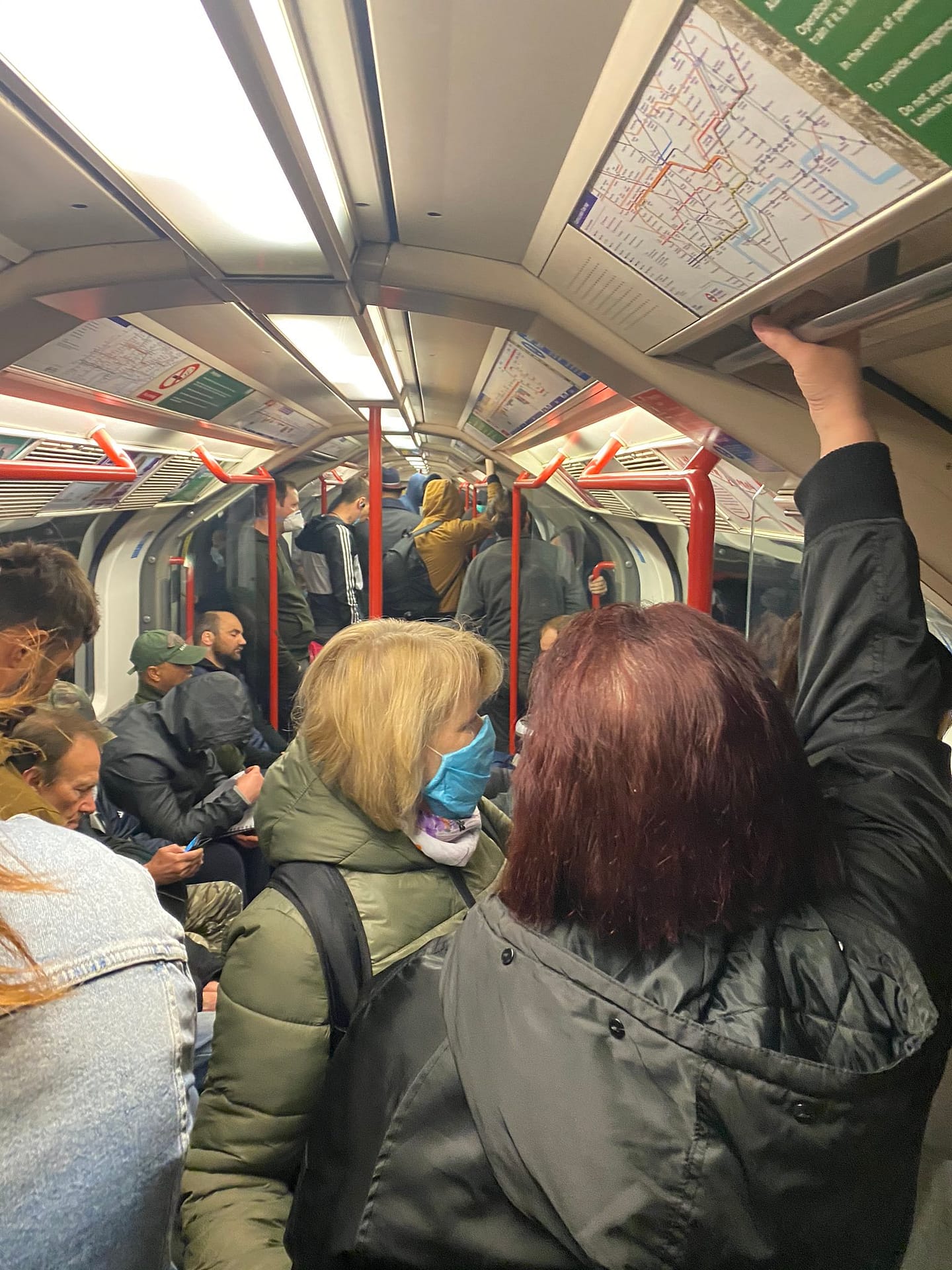 Khan told LBC Radio station, "Many of our staff are shielding, self-isolating or ill. We got to a stage where plan that we worked out with the Department for Transport and from Monday May 18 we would increase Tube services to 75% and ramp it up again in three weeks.
"And then on Sunday we were presented with a fait accompli. I was in a Cobra meeting two hours before where he [Prime Minister] told us this was his plan."
After his comment on the radio station Khan was met with much anger as a listener told LBC, "He is trying to blackmail the government and yes he is prepared to use the health and safety of London's key workers as collateral for a bailout of his transport service."
The Prime Minister was criticised by Khan and was blamed for the congestion on the Tubes, as Johnson gave just two hours' notice that he is bringing forward his plan of people returning to work on Monday, instead of Wednesday.
Tube passengers' numbers are up by 10% from Thursday compared to last week, meaning thousands are trying to get on Tube trains.
Khan warned "It's deeply upsetting. The reality is that every time somebody interacts with somebody on the street, in a shop or on a train it can increase the spread.
"That's why we are urging people to stay at home."
Khan added, "Londoners are being told to return to work unless they have a good reason.
"I can understand when you're on a zero hours contract or your boss is telling you to get to work you may go in.
"That's why I'm imploring the government to put pressure on employers to stagger the start to the day I don't want to undo the work."
Unions have told their members to refuse to work if they do not feel safe, and have threatened to close the Tube network if it becomes overwhelmed.
RMT Union chief Mick Cash told Good Morning Britain, "I don't feel that the way the government have handled this has meant we are operating the railways safely.
"You cannot have social distancing of two metres and have the crowded buses, tubes and trains we have at this time.
"We will see an increase in infections if the government don't get their act together and clear directions about how the buses, tubes and trains should operate.
"It's quite clear to us that its unsafe to operate a service if you can't keep a two-metre distance. And that's what we said to our members, if it's not safe don't do it."