Today's record-low inflation figures mean everyone is revising their expectations
It's been almost six years.
The Bank of England's base rate – which has a direct impact on savings, the price of mortgages, and the cost of borrowing – has been held at a record low of 0.5% since March 2009.
But most commentators have been expecting it to increase at some point this year.
That's now looking unlikely, some economic analysts are saying, because today the Office for National Statistics released data showing that CPI inflation in the UK was at a historic low of 0.5% in December 2014.
The economic forecasting group EY Item Club is now saying that "very low inflation is likely to delay the first rate hike until 2016".
Martin Beck, senior economic advisor to the EY ITEM Club, said: "We would be surprised if the MPC will want to raise rates while inflation is very low.
"With inflation set to be below 1% for almost the whole of 2015, we do not expect the first rise to come before early 2016."
The economic group CBRE also now believes we are unlikely to see an increase in base rates until 2016.
Miles Gibson, head of UK research at CBRE, said today: "Falling oil prices and gas and electricity costs being removed from the inflation calculation have all but ended the likelihood of a base rate rise before the end of this year."
Others are expecting at the very least a postponement of the base rate being increased.
Rain Newton Smith, director of economics at the business lobby group CBI, said:  "With falling inflation rates and subdued earnings growth, we do not see the first rise in interest rates happening any time soon.
"Even by the end of 2016 the stance of monetary policy is likely to remain loose, providing a bit more breathing space for the UK's recovery."
Update, 11:45am, Tuesday 13 January:
Robert Peston, economics editor for the BBC, has just interviewed Bank of England governor Mark Carney.
Peston tweeted saying: "Though Mark Carney gave a hint (no more than that) interest rates could be lower for longer – though path still gently upward".
Though Mark Carney gave a hint (no more than that) interest rates could be lower for longer – though path still gently upward

— Robert Peston (@Peston) January 13, 2015
What would this all mean for businesses and the economy?
Well, if the base rate stays at 0.5%, the good news is that borrowing costs should remain low across the board, including for businesses.
CBRE's Gibson said: "Businesses [would] feel a double impact of continued low borrowing costs, particularly for property, and the boost that real term wage growth can give the economy through enhanced consumer purchasing power.
"Both are key for a robust recovery and provide hope to consumer-dependant sectors such as grocery and clothing retail which are not yet enjoying the fruits of economic growth as much as some other sectors."
Wages growth has been notoriously sluggish since the financial crisis.
But with inflation so low, wage growth overtook inflation for the first time in five years in November, according to figures from the ONS.
With inflation now also expected to stay very low throughout 2015, we should see consumers spending a little more confidently (as their wages will stretch further), which should benefit businesses.
We might also see businesses investing more, as a low base rate also means interest on savings stays low. That generally makes it more attractive to invest than to save, which again is a positive thing for business growth.
That said, we know businesses are hesitant about investing this year until they know what the result of the general election will be.
And let's not forget our economy is still dealing with a productivity gap that is the second-to-worst of all G7 economies, and which the Budget for Office Responsibility believes is the biggest risk to our economy.
Find out more about the UK's "productivity puzzle".
More London business news
Mark Carney forced to write a letter of explanation as inflation hits all-time low of 0.5%
Bus strike in London today over pay dispute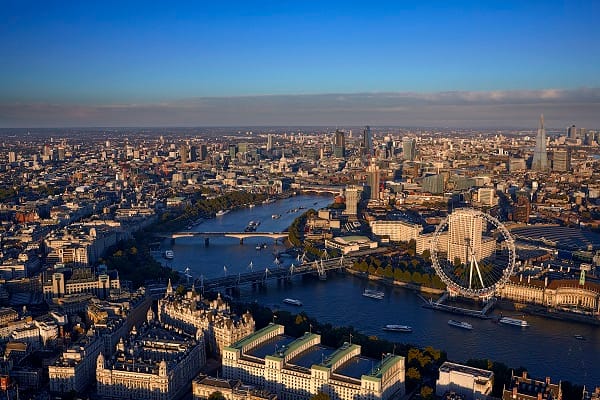 Heathrow loses crown as world's busiest airport. Which one has overtaken it?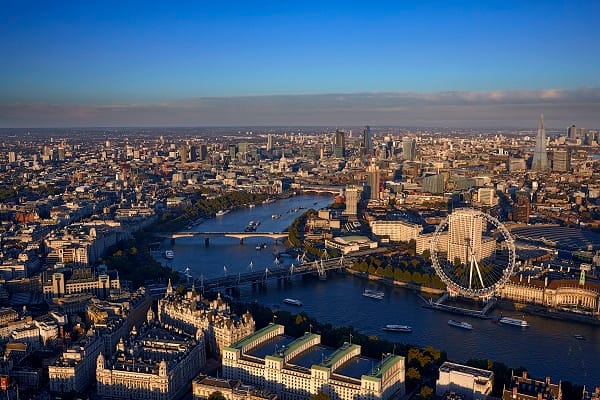 Separation from iPhones makes users mentally withdrawn and highly anxious, study says