When is the right time to handover a family business? Should you employ non-family members? KPMG head of national markets for London explains how you can keep your business alive and kicking through generations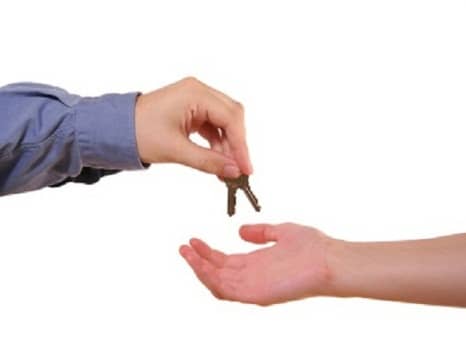 I went to a Randy Newman concert a couple of months ago – you may not know him, but I'm sure you've heard one of his songs even if it was performed by someone else, or from a film soundtrack. He's one of those musicians who's been around for donkeys' years. He recognises this on stage, noting how the concert circuit is full of ageing musicians as bands from the 60s, 70s and 80s are reforming, leaving less room for aspiring young bands. On this theme, at the concert Newman sang his typically self-deprecating "I'm Dead But I Don't Know It" and got the audience to sing the chorus that repeats the refrain "And on and on and on and on…."
Interestingly, a few days after the concert I was talking to someone about succession planning and the whole idea of going "on and on and on" cropped up.
Ageing and death are inevitable and human nature is either to plan for it… or ignore it.  The same is true of family businesses.  Only 30 per cent of businesses actually pass onto the second generation, partly because owners leave it too late in the day to plan the business' future. This is not new. We've all seen CEOs or politicians who've outstayed their welcome, or the boxer who thinks he's got one more fight in him. Indeed, it seems rare to get the timing right and, as the old showbiz saying goes, "leave them wanting more."
I know several family businesses, and two in particular have contrasting experience here.
One of the owners left it too late in the day to plan a handover of his business. When he did realise the importance of succession planning, his family members weren't in a position to take over the reins. He was left with no choice but to employ professional managers, but he failed to delegate responsibility to them and was confused about how to reward and motivate them. It's now his number one issue and a source of a great deal of stress in his twilight years.
In contrast, the other business has been passed on through several generations. They've learnt how to do it, they've developed their own set of rules which family members follow:
1. Not every family member can work in the business. There are just too many people several generations on. The Chairman recalled a difficult conversation with his sister about employing – or rather not employing – his errant nephew.
2. Work somewhere else first. That way, the younger family members gain experience and breadth which they can bring to the business.
3. Balance investment (for future generations) with reward now (dividends). If in doubt, go for the former over the latter.
4. Have formal succession plans. Who, when and how.
5. Bring in non-family members. Scale and complexity has led to the need to bring in expertise from outside. But such talent needs to be nurtured and rewarded, not treated as second class citizens.
Very few owners like letting go of their business but (i) it's going to happen and (ii) a degree of planning will undoubtedly help.
KPMG research on family businesses:
• A third of respondents said that the prolonged economic difficulties have made them apprehensive about taking responsibility for the family business
• 60 per cent of respondents did not believe that things will change substantially under their leadership within the business
• 40 per cent of respondents believed that structure is the biggest barrier to growth for a family business 
• Nearly half (44 per cent) planned to take their family business in a new direction
• Over three-quarters (76 per cent) planned to hand the family business down to their own children
Matt Lewis is head of national markets for London at KPMG.