London has ranked third place in a new report seeking to discover the UK's biggest "chippy capital."
It's no secret that fish and chips are one of the biggest delicacies in the UK, but new research by the team at Betway has revealed which cities come out on top for their fish and chips offerings.
Taking a seedlist of some of the most populated cities, as well as some of the most popular staycation destination spots in the UK, the team set out to discover which cities reign as the best spots to enjoy a classic fish and chips to help hungry Brits plan their next trip around their favourite cuisine.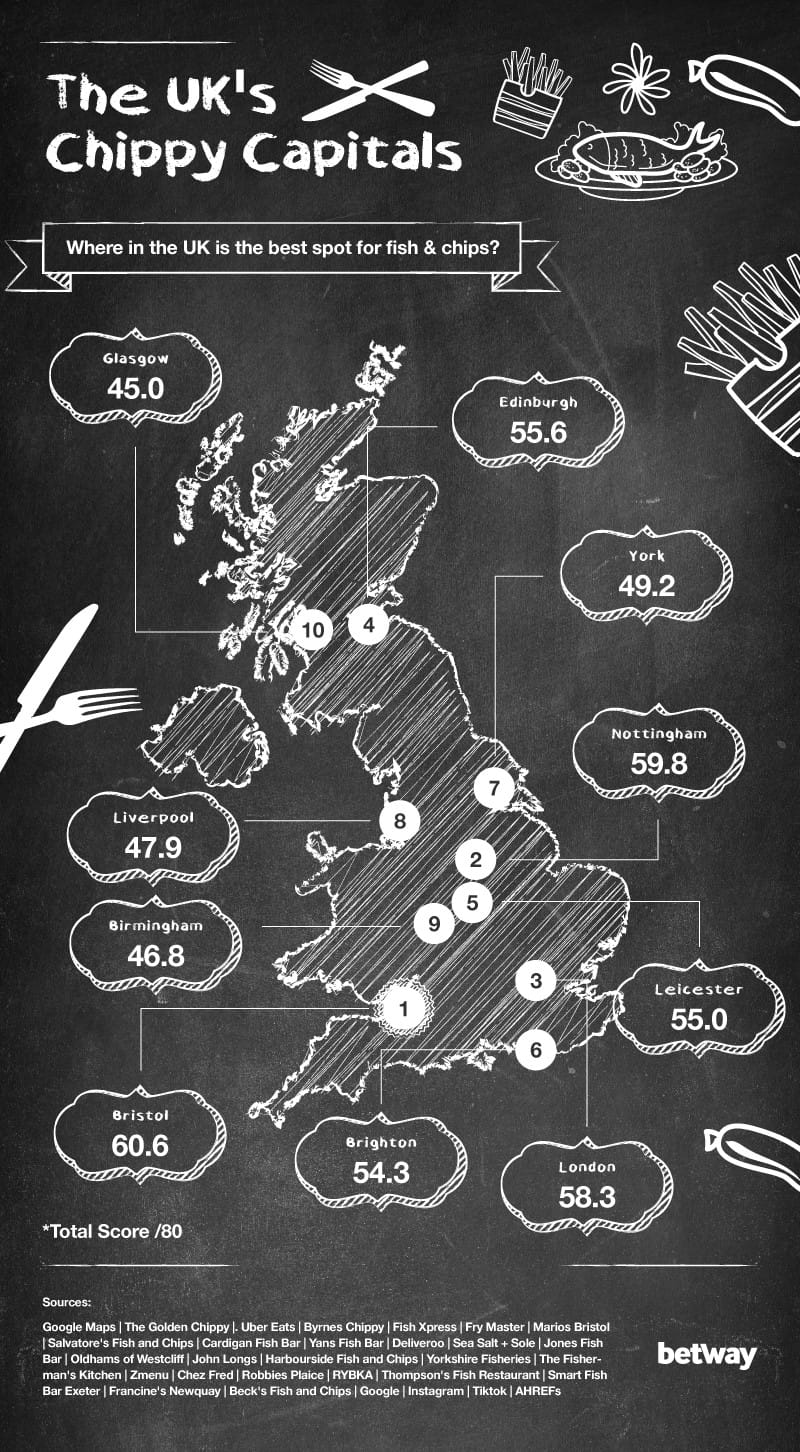 Bristol claims the top spot with an overall score of 60.6/80 in the report with Nottingham not far behind in second place, with an overall score of 59.8/80. 
London claims third place with an overall score of 58.3/80. Those looking to indulge in the British delicacy will have an abundance of options to choose from in the English capital which boasts 182 fish and chip eateries, the highest in the report.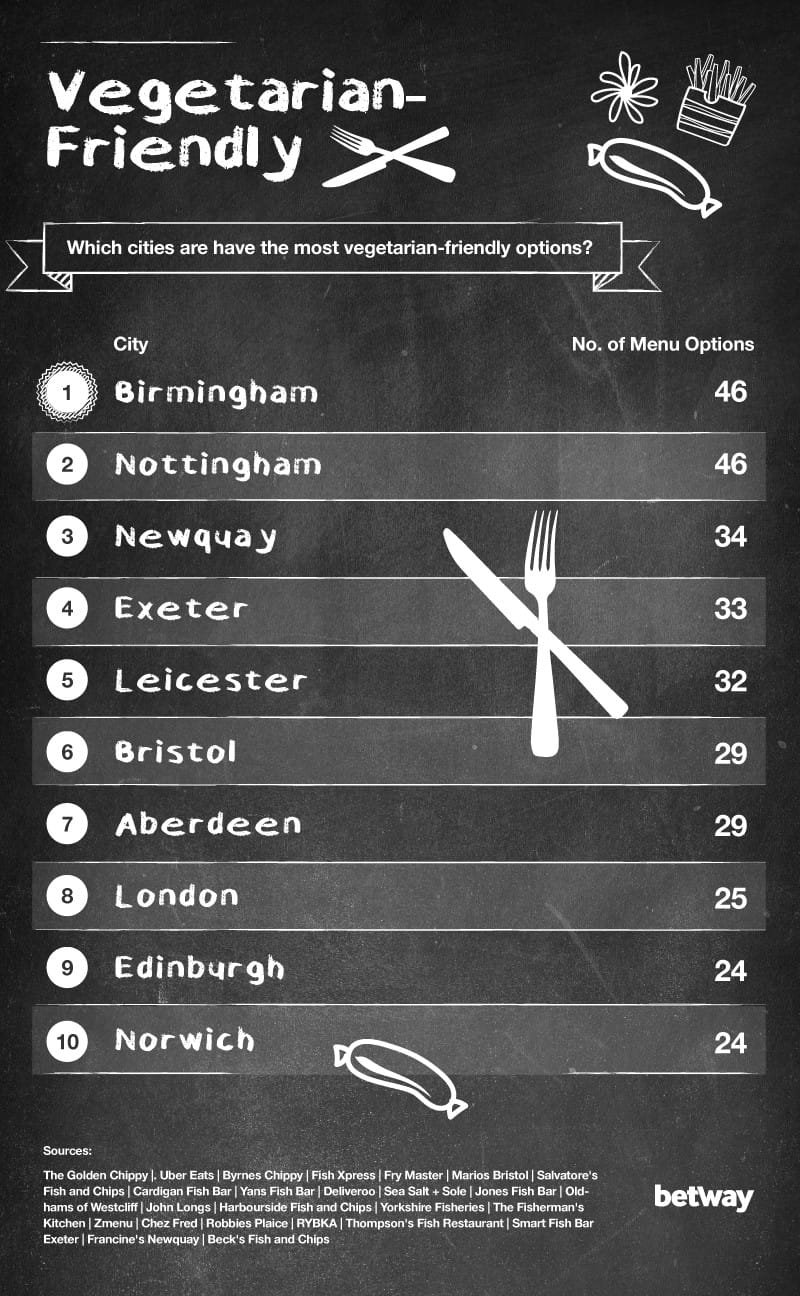 Looking at the highest rated chippy in the city, The Golden Chippy, the report found that the the takeaway offers a reasonably an extensive menu with 47 items in total, 25 of which are vegetarian or vegan friendly which is the eighth highest in the report.