Former Prime Minister Tony Blair, time and again, has said he doesn't want to be a "billionaire with a yacht" and that he doesn't identify with the super-rich.
At a gathering yesterday to mark 20 years since he was elected Labour leader, he claimed that reports of his wealth are "greatly exaggerated".
"I read I'm supposed to be worth £100m – Cherie's kind of asked me where it is. I'm not worth a fifth of that," he said.
So is Blair really worth only £20m? Take a look at what the not-so-humble former PM owns:
1. An £8m Buckinghamshire mansion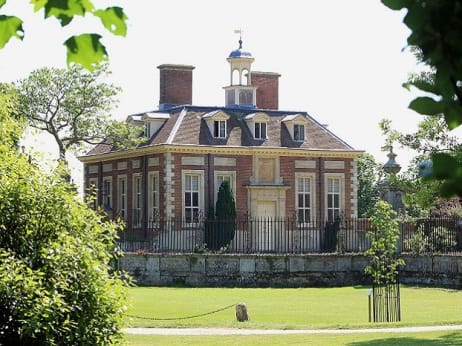 Previously owned by legendary theatre actor Sir John Gielgud, Blair's Buckinghamshire mansion is now worth a whopping £8m.
2. Six London homes worth £25m
Blair owns six London homes including a £7.3m five-storey Georgian town house in west London and a £3.62m Marylebone home.
Last year, Blair spent £3.6m for a townhouse in the capital for his son Euan and his wife Suzanne.
According to various media reports, Blair forked out £800,000 for a mews house behind his west London home which was later linked to the main house.
3. Fee for private speeches and appearances: £150,000
Last year, Blair reportedly pocketed "£150,000 for just an hour's speech" for an event hosted in Dubai by the Arabian Business magazine. That works out to be £2,602 per minute.
4. Advisory roles: £3m a year
Blair is reportedly paid £2m a year for his advisory role at JP Morgan and £1m for Swiss insurer Zurich International.
5. Blair's businesses raked in £13m last year
Earlier this year it was revealed that two of Blair's businesses raked in more than £13m in a year.
Latest Companies House Accounts show that the former Prime Minister's company Windrush Ventures saw a turnover of £14.9m for the 12 months to April 1, 2013. The profits of the management consultancy were up £650,000 to almost £2m. Also, cash in the bank was £8.8 m, up from £1.5m the previous year.
Accounts showed that Firerush, another company owned by Blair, holds £4.6m in cash, up from £1.2m.

Now read:
Top 10 most shocking Labour party scandals