Sing, twang or honk your way to team happiness!
The away-day is sooooo pre-2020.  Do you really think your business will benefit because Mark from Accounts has spent a day wading through mud in deepest Dorset?  Even if he did get a glass of warm prosecco for his trouble at the end of the day.
We don't think so.
But weekly music sessions can have a remarkable team-building effect.  Your people will actually learn something useful and beneficial and you may find the injection of feel-good will have everyone humming their way in and out of the office.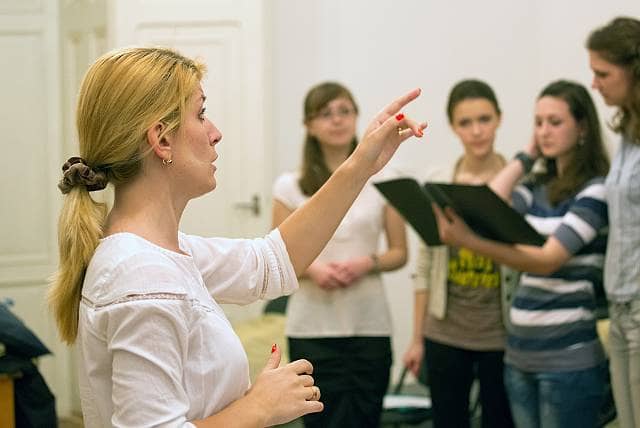 Liquorice Stick is the music tuition service that offers private and group tuition in a range of instruments, including the most amazingly versatile and affecting one (your voice, in case you were thinking of that kazoo you still have in the bottom drawer in your childhood bedroom).
"Having lunch-time singing classes can lead to massive feel-good vibes throughout the day!" Chris Polatch, Director, English Naturally
We can organise group singing/voice, guitar/ukulele or sax lessons for small or large groups at your office.   First thing, lunchtime, after work… The teacher comes to you.
You've got rhythm.
You're in tune with your customers.
It's trebles all round.
You get the idea…