The Metropolitan Police have said that 23 of their officers were injured during violent attacks by protestors in London on Saturday.
Violence broke out in Whitehall, London on Saturday afternoon against the police with video's emerging on social media showing officers being pelted with bottles, kicked and punched.
The Democratic Football Lads Alliance (DFLA) rallied "football lads, patriots, veterans and people who just love their country," to protect statues and monuments in London.
No one approves of this, but it is to be expected.

The football lads need to calm down, or are there provocateurs in the crowd?pic.twitter.com/4zkacTNzJh

— Darren of Plymouth 🇬🇧 (@DarrenPlymouth) June 13, 2020
So far, the police have made 113 arrests for "offences including breach of the peace, violent disorder, assault on officers, possession of an offensive weapon, possession of class A drugs and being drunk and disorderly."
Police confirmed that a "28-year-old man who was detained on suspicion of outraging public decency in connection with a man photographed apparently urinating near the memorial dedicated to PC Keith Palmer.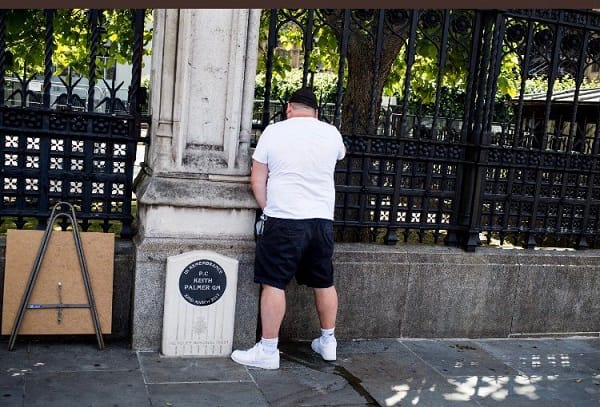 "He remains in custody at this time."
Police said "thankfully" the officer's injuries "are not serious" after protestors pelted them with missiles and violence.
#FarRight fascists protesting about #BlackLivesMatter pic.twitter.com/knf1Dlgt7B#FarRight

— Spider Man 🕸️🕷️ (@Spider_ma012345) June 13, 2020
Met police Commander Bas Javid said, "The scenes officers encountered across central London yesterday were utterly shocking. Once again, they were pelted with missiles, or challenged by groups of men intent on violence.
"Mindless hooliganism such as this is totally unacceptable, and I am pleased arrests were made. We will now work closely with the courts in pursuit of justice.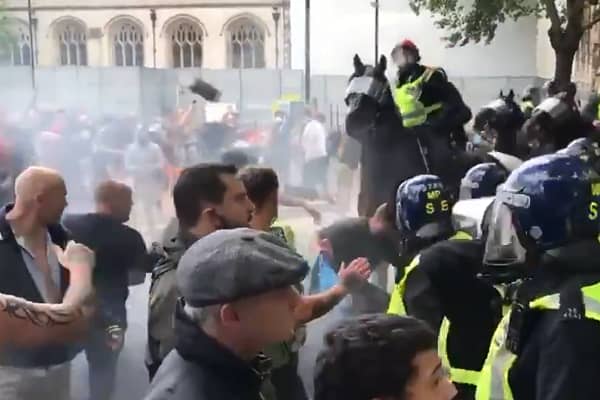 "I would like to thank those officers who showed enormous bravery in confronting violent behaviour, including our colleagues from British Transport Police and the City of London Police."
Prime Minister Boris Johnson furiously branded Saturday's protests in London as "racist thuggery."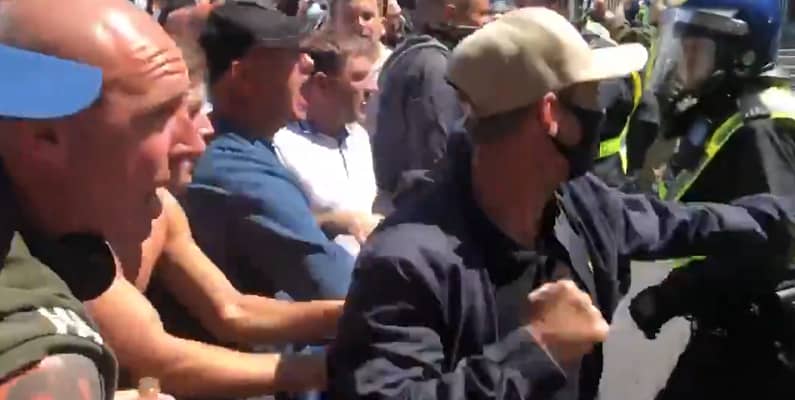 Johnson said, "Racist thuggery has no place on our streets.
Anyone attacking the police will be met with full force of the law.
"These marches & protests have been subverted by violence and breach current guidelines.
"Racism has no part in the UK and we must work together to make that a reality."