In today's era of remote work,  exclusive meeting spaces can provide the best answer for bringing staff and partners together for collaborative meetings and offsite events. Whether you prefer a historic building or a contemporary co-working environment, you have a wealth of excellent choices for reserving a private meeting space in Central London – so it can be hard to know what to choose.
Meeting rooms at the Shaftesbury Theatre: From £100 an hour
The Shaftesbury are committed to making venue rentals for private or corporate functions accessible to all, so their room rentals begin at an affordable rate of just £100 per hour.
They provide a variety of room sizes to accommodate the scale of your event, and with every booking, you'll have dedicated events staff at your service to guarantee a delightful experience. Additionally, they offer catering services upon request, and their hospitality staff can provide a selection of food and beverages tailored to suit any event.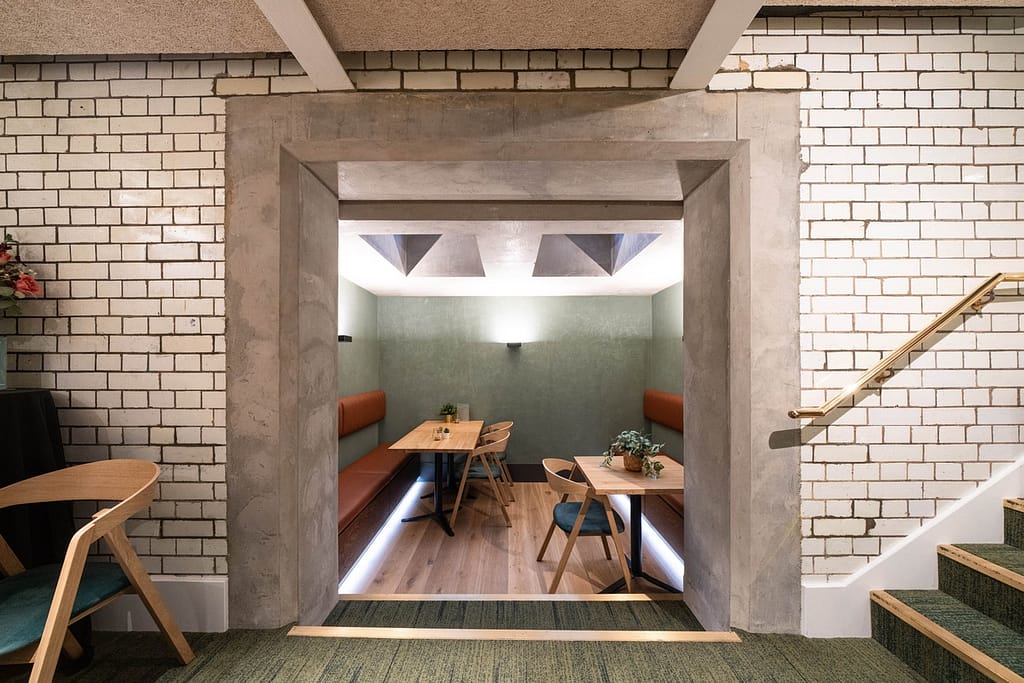 The Taffner Suite: A versatile event space
The Taffner Suite is one of their more intimate event spaces; it can accommodate up to twenty individuals and offers a variety of different seating arrangements. Rental rates start at just £100 per hour, and for corporate functions, it can be set up with a HD TV screen. During the evenings, The Taffner transforms into an exclusive hospitality suite, making it available for rent for pre-show receptions and special occasions.
This contemporary space boasts remarkable architecture, highlighted by a concrete archway crafted from the Theatre's original walls, creating a distinction between the raised seating area and the cozy seating nook. The Taffner Suite is well-appointed with a private restroom, music capabilities, and an optional staffed serving area.
You can also explore catering options within the space or in one of their larger bars before or after your meeting. Whether you're planning an evening of entertainment or a meeting over breakfast, their events team is amazing at tailoring their catering packages.
For larger meetings or events, they offer several spacious rooms, with the largest having a standing capacity of 150 – perfect for networking events.
To explore their list of available spaces, you can check out their events page, or email [email protected] to arrange a viewing.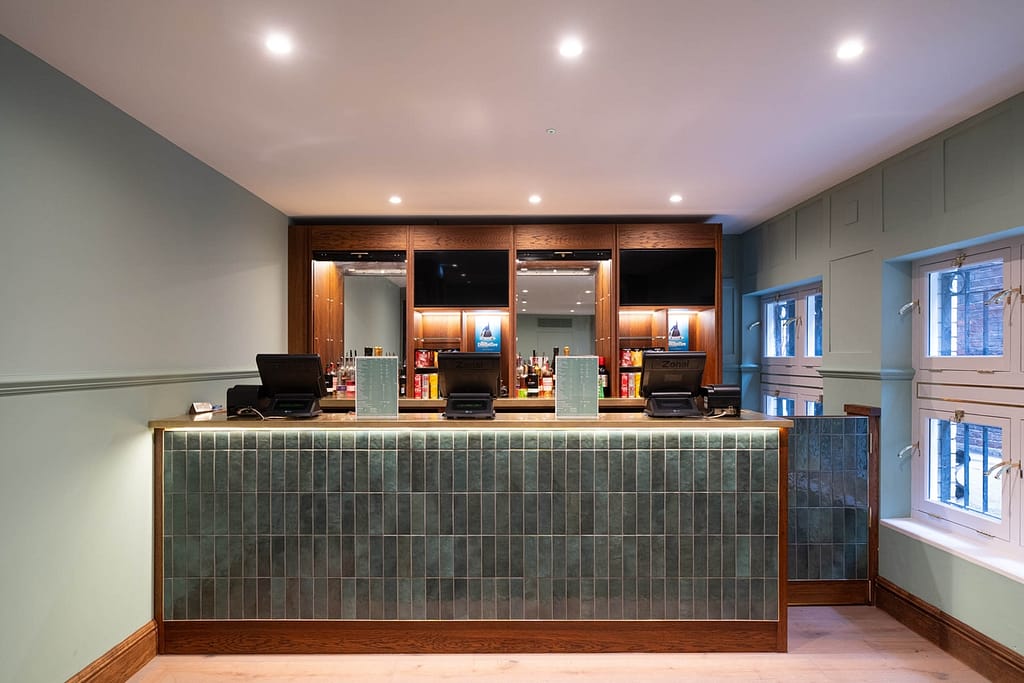 Why choose The Shaftesbury for your meeting?
The Shaftesbury stands as a prominent and historic West End Theatre, nestled within its own beautifully landscaped surroundings adjacent to Shaftesbury Avenue in the heart of London's Bloomsbury district. As the largest independent Theatre in the West End, they have played a pivotal role in shaping London's vibrant theatrical landscape.
Beyond their rich history, there's a few more reasons the Shaftesbury provides the perfect meeting space:
Central location: Situated just a 3-minute stroll from Tottenham Court Road Station, a 5-minute walk from Holborn Station, and a mere 5 minutes away from the vibrant Soho district, their location is ideal for attendees arriving from London's train stations or airports. Additionally, the location offers a plethora of entertainment options for after your meeting.
Flexibility: Not sure about numbers? Their Flexible Booking Guarantee lets you decide your catering requirements as late as 30 days out from your event. This flexibility ensures you won't overspend on food and beverage costs, so you know you are maximizing your event budget!
Newly renovated: They take great pride in their historic building and maintain an ongoing commitment to expand and modernize The Shaftesbury. By blending contemporary design with the Theatre's charming original architecture, they are continually enhancing their position as one of the West End's premier venues.
Dedicated staff: Every meeting, regardless of its size, receives the attention of a dedicated Events Host. They will be readily available to assist you and your guests throughout your visit, ensuring a seamless and enjoyable experience.
Unique experience: Delight your guests with a meeting venue unlike any other, and push your meeting beyond the conventional boardroom setting. As a Grade II listed Theatre that skilfully combines history with contemporary design, you can be certain that your choice of venue will leave a lasting impression on all your guests.
Book your meeting!
Choose The Shaftesbury for a meeting experience that joins history with modernity in an unbeatable location, with dedicated service, flexibility, and a truly unique ambiance.
Don't hesitate to contact their events team on 0207 395 1322 or reach out via email: [email protected]. Their team are always eager to discuss how they can tailor their offerings to suit your needs!