Apps, in many ways, are the future of business. Although a lot of business is still conducted via computers and traditional websites, the unstoppable evolution of mobiles means that apps are starting to dominate. Data from Oberlo reveals that 56% of all online traffic now comes from mobile devices. In line with this, Statista shows that, as of Q4 2020, there were more than 6 million apps across all four major mobile stores: Google Play, Apple, Windows and Amazon. As a point of comparison, there were just 500 apps when the iOS App Store launched in 2008.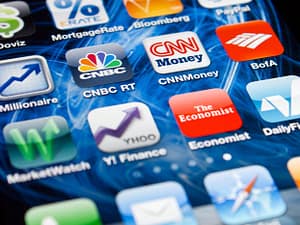 By those measures, mobile internet access and, in turn, apps are becoming the default ways of accessing the digital world. Business owners can't ignore this. Research from Clutch found that 42% of small businesses had an app in 2018. A further 23% said they planned to launch one in the near future. Naturally, any desire to jump on the bandwagon and have an app must be matched by having the necessary provisions. As Woody Zantzinger, vice president of business development at WillowTree has said, many businesses don't appreciate the resources required to launch an app.
Apps Don't Come for Free
Firstly, there's the initial cost. According to Business of Apps, the cost of an app is, in part, determined by its complexity. In general terms, apps can be simple, medium complexity or complex. From its own data, Business of Apps estimates that a simple app will cost between £28,000 and £43,000. For something more complex, the cost could be anything from £50,000 up to £100,000. These figures are only the costs for building an app. Once you've got something, it has to be maintained and updated to take account of the ever-changing mobile sector.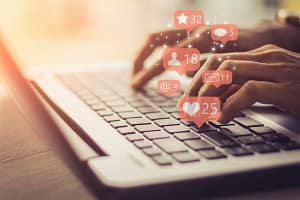 As new operating systems and devices are released, apps need to evolve. Therefore, alongside the initial cost, you have to factor in the cost of running an app. Then, when the app is live, you need to monitor and maintain it. Thanks to the latest management software, there are ways to reduce costs and efficiency in this area. An application performance monitoring (APM) program can help you identify issues, track faults and minimise downtime. For example, AppOptics monitors apps in order to find faults and troubleshoot problems before they cause timeout issues, and this can be done with root cause summarises and exception tracking.
The End Justifies the Means
Therefore, modern technology can help you keep things running smoothly so that consumers aren't affected. However, there are still going to be costs involved with creating and maintaining an app. Therefore, as a business owner, you need to ask whether the end justifies the means. Based on numbers, the answer in almost all cases will be yes. We know that more people browse the internet via their smartphones than a computer.
As such, today's consumers are more willing to download an app in order to access their favourite products and services. eBay is a perfect example of this. Of its 189 million users, 34.9% of its American customers use the app. Even though that's just one example, it fits with the overall picture that apps are integral to modern life. So, while there are extra costs associated with apps, they are, in many ways, the future of business.