It's will cost you £8.5m…
The luxurious home has been re designed to suit the famous fashion designer. The home on 17 Dunraven Street in Mayfair, London is a 1,790 sqft duplex penthouse.
The refurbishment took 16 months to build and the project was completed by Paul Davies London Ltd, the home celebrates one of the world's most famous British fashion designers.
Some features of the home include portraits of McQueen and photos of his iconic clothing, there's a catwalk in the home which is lined with photos from some of his most famous shows.
References to McQueen's famous skull motif and headgear can be found around the home, on top of the home features a roof garden.
The home was once owned by His Highness Alexander Mountbatten who was grandson of Queen Victoria & relative of Louis & Philip Mountbatten.
The penthouse has brand new interiors with bespoke joinery, designer fully fitted American kitchen, marble bathrooms, comfort cooling/warming, new AV system and state-of-the-art security.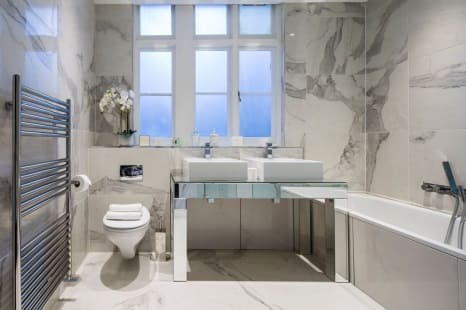 Source: Lawrie Cornish Ltd
The huge kitchen features a central island with breakfast bar, professional chef range Sub-Zero appliances, wine chiller fridge, white fitted units and cupboards. The dining room can seat 10 people; the home has two VIP bedroom suites on the upper floors.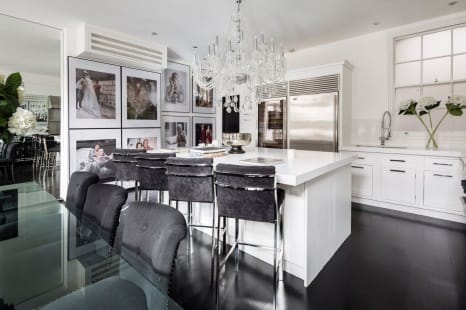 Source: Lawrie Cornish Ltd
Peter Wetherell, Chief Executive of Wetherell said: "The fashion-celebrity, literary and Royal connections provide this spectacular penthouse with an outstanding and interesting provenance. The Art Deco and fashion inspired interiors are luxurious and glamorous whilst the terrace and roof garden provide outside entertaining space."