'Tis Wimbledon season and tennis lovers all over the world are itching to see their favourites fight for the title. Here are our all-time favourite tennis triumphs and, er, tunes from the tournament
1. Wimbledon king Roger Federer
Roger Federer won five consecutive Wimbledon titles from 2003-2007. In 2001 he broke Pete Sampras' 31-match winning streak. And then there's the 2009 match where Federer beat Andy Roddick in a four-and-a-half hour nail-biting final. You still hear tennis fans talking about that one.
2. Longest match in history
In what was the longest match in tennis history (2010), John Isner and Nicholas Mahut played against each other for 11 hours, 5 minutes over a three-day match. Who won in the end? Isner, and this is the moment he tasted success.
3.  Record breaking tennis queen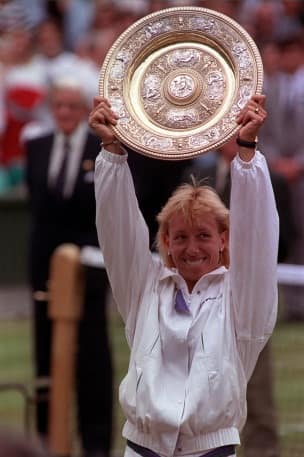 In 1990, queen of Wimbledon Martina Navaratilova broke a 52-year-old record by winning a Wimbledon ladies' championship for the ninth time. And she didn't stop there, she went on to win 20 global championships titles.
4. Boris Becker lifts the cup at 17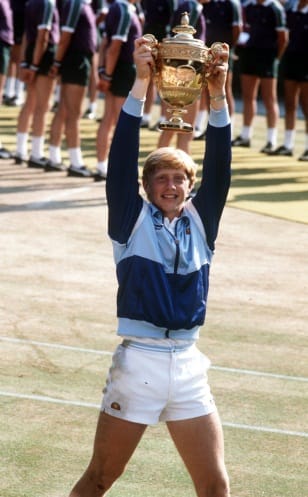 To win Wimbledon is one thing, but to bag the title aged just 17 is something else. In 1985, Boris Becker defeated the then world no.1 player, Ivan Lendl, to become the youngest ever winner of the mens' singles title at Wimbledon.
5. Never mind the rain! Sir Cliff Richard regales crowd
In 1996, a rain delay in Centre Court didn't dampen spirits of tennis lovers. Why? Because Sir Cliff Richard entertained crowds by singing in the rain and Navaratilova too joined in. Read his diary entry here.
Can you think of more triumphant tennis moments? Leave your comments below..