The not-so-fat controller of UK trains
Meet Li Ka-Shing.
He's been the richest person in Hong Kong for 17 years, according to Forbes.
He's intermittently been the richest person in Asia.
The 86-year-old is a self-made billionaire who's amassed a net worth of $33.5bn. (Not all for him, though – he's a keen philanthropist.)
His business interests span property, energy and oil, trading, technology, mobile connectivity, ports, and, well, probably even more than that to boot.
Forbes reckons he employs some 270,000 people in 52 countries.
And now he owns a load of British trains.
Almost one in three of them, to be exact.
Li Ka-Shing, the not-so-fat controller of UK trains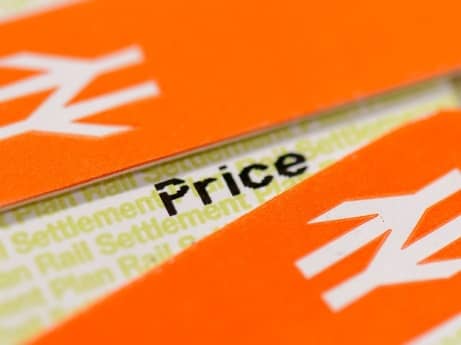 Li's company CK Investments (CKI) has just bought Eversholt Rail, you see.
CKI apparently paid around £1bn, and will take on £1.5bn of Eversholt's debt, according to The Telegraph.
Li and CKI will gain around 3,500 of Britain's passenger trains and around 1,000 freight trains.
That works out at just under a third (28%) of the UK passenger train fleet, according to Eversholt's website.
Eversholt is a rolling stock company, meaning it supplies UK rail companies with trains – effectively leasing them out.
Eversholt was, up until this deal, owned by 3i Infrastructure, Morgan Stanley and STAR capital.
The sale will generate around £385m for 3i Infrastructure, according to reports.
"While 3i Infrastructure generally aims to hold its core investments over the long-term, it will sell investments from time to time where this generates significant additional value for shareholders," said Peter Sedgwick, chairman of 3i Infrastructure.
"It is in this context that we have taken the decision to sell our shareholding in Eversholt Rail."
[Insert your own puns about being on the right track, the engines of success and having a good train of thought here.]
Now read…