If you thought your journey in this morning was bad, you ain't seen nothing yet.
Disruption at London Bridge Station, due to rebuilding work, is going to last more than a year.
No Southeastern trains headed to Charing Cross will stop at London Bridge until August 2016, as platforms five and six at London Bridge are rebuilt.
That means some of you will have to plan new routes into work.
Here's Southeastern's advice, from a statement:
"Southeastern passengers who arrive at London Bridge on Charing Cross services are being encouraged to change to Cannon Street trains further out of central London, where possible, or through using local bus services around London Bridge. Where that is not possible, National Rail tickets are being accepted for use at certain Underground and DLR stations – but season tickets will need to be replaced (at no cost) to allow them to work in Transport for London ticket gates."
Also, Southeastern routes between London Bridge and Kent have new timetables. Check Southeastern's website for more.
What's causing the disruption at London Bridge?
This is all part of the £5.6bn Thameslink Programme, which will see a complete rebuilding of London Bridge to "improve services and destinations on the north/south route through central London", Southeastern explains.
Programme director Simon Blanchflower said: "Passengers will have seen London Bridge changing around them over the past year or so and this next step brings us closer to our goal of creating a fantastic new station for London. However, as we begin rebuilding platforms 5 and 6, there will be no Charing Cross trains able to call at the station between now and August 2016.
"We realise this will mean big changes to some people's journeys and we have worked with operators across the industry, including Transport for London, to make sure people can plan their new journeys and get to their destinations without extra cost."
David Statham, managing director of Southeastern, said: "The project to rebuild London Bridge station will provide a brand new station with a concourse the size of the pitch at Wembley
Stadium, new journey opportunities to the north and south of England, and it will untangle the railway lines to remove the bottleneck we experience today."
Will your commute be affected? Do you mind? Let us know @londonlovesbiz
London Transport news & analysis
Subterranean rush hour blues: Signal failures cause Tube chaos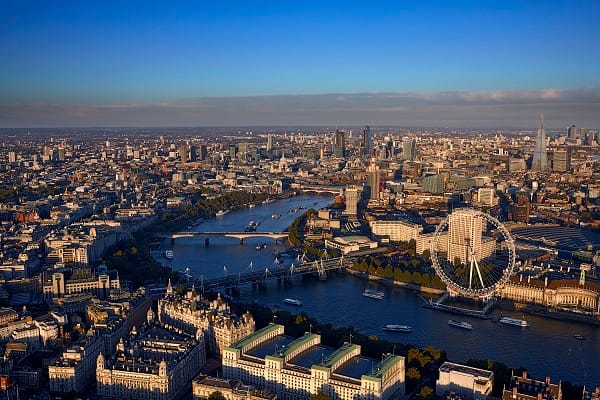 Could a disused Peckham railway line become an elevated park like New York's High Line?