The back-to-school period can be a stressful time for parents and carers, and the current cost-of-living crisis is only set to add to this stress.
Looking to understand the situation parents face this September, UK affordable footwear retailer, Wynsors, has used the rate of inflation to estimate that families face paying 20% more for school uniform than they did back in 2018.
Costs are estimated to have risen from £191.10 to £230.40 for a full set of school uniform due to inflation over the past 5 years. This is estimated to then increase by a further 4.7% over the next two years to £241.54 in 2025.
With that in mind, Wynsors has carried out a new survey of more than 1,000 UK parents to understand exactly how much this increased cost of school uniform is affecting their finances.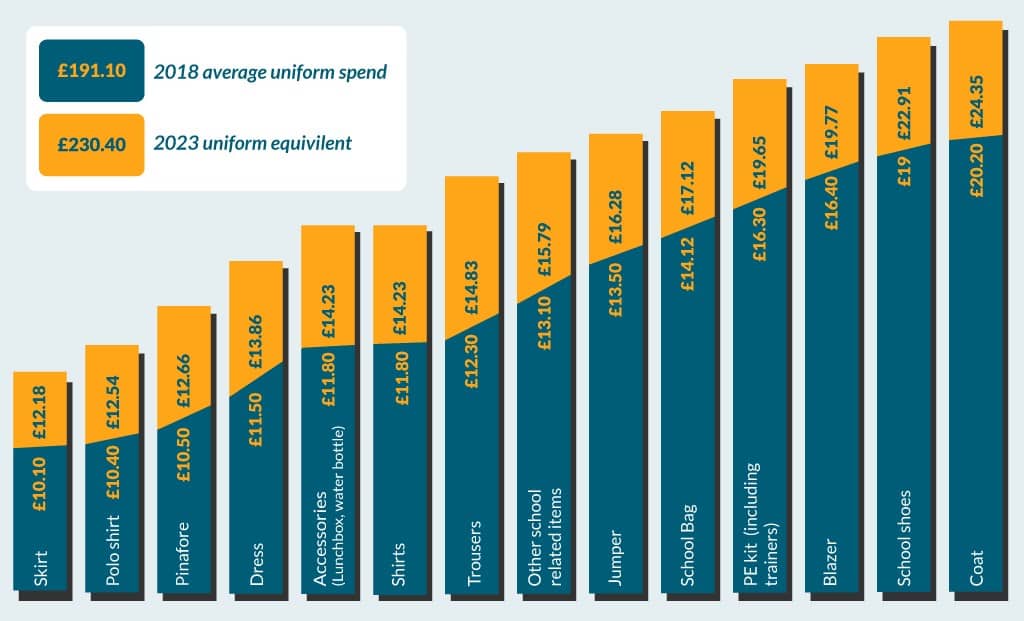 The results do not paint a positive picture for households across the UK:
76% of parents agree that the cost of buying school uniform and supplies puts a strain on their household budget.
1 in 3 (37%) parents state that they receive no financial support with the cost of new school uniform, but are in need of it.
52% of parents agree that abolishing school uniforms would help save them money.
With Brits spending an estimated total of £626 million in 2023 on school uniform, UK households are having to make cutbacks elsewhere to afford the cost. Over half of parents (56%) are spending less on new things for themselves (such as clothing) so they can stretch their household budget to cover the cost of buying new school uniform, and 21% are going as far as to opt for shorter or cheaper holidays to do so.
Adam Foster, Retail Director from Wynsors said, "As highlighted by this research, the back-to-school period is often a stressful and expensive time, but as the UK's most affordable family footwear retailer, we want to take the stress out of the shopping experience by making school uniform accessible to all.
From our low prices to our friendly in-store staff, we pride ourselves on helping parents over the last 50 years to get their kids equipped and ready for school."