The founder of Seven Investment Management tells doom-mongers to take a break
In the world of 24-hour news coverage, any snippet of data and information is leapt upon normally as 'breaking news' and its interpretation extrapolated by endless commentators to some ludicrous degrees. You only have to look at the enthusiasm at which the 'triple dip recession' was greeted on the vaguest of data. And of course upon more detailed examination, and despite all the hyperbole, it turned out that we never had one! Add to this some less than certain figures on employment, either part-time or full-time, and we can become at least confused if not actually misled by the numbers – and more importantly their interpretation.
Take for example the generally trotted out figures about the UK sectors of manufacturing and services. We apparently are around 60/70% dominated by the service sector. However, there is an implication that this is a totally negative situation – I find it somewhat ill-informed. Yes our manufacturing percentage has fallen since the 70's – although it is rising now to somewhere around 11.
We are often compared to Germany but in fact we have never had the same proportion of manufacturing as them unless you go back to 1870 – the year before Germany was formed.
In fact our services are not only vital but also very valuable. Take for example our finance industry, as well as accounting, and legal, all areas where the UK excels well ahead of our European competitors and often as world leader behind the behemoth of the USA. So a simplistic and populist argument by politicians that we must 'rebalance the economy' sounds wonderfully easy in that all manufacturing is good and services are bad! What tosh. Of course we need to encourage more manufacturing but to think that we are going to turn into a German doppleganger is ridiculous. You only have to look at the efforts being made by some of our near competitors to try and take away our advantage in these professions to realise their value. We waste them at our peril.
Another statistic I regard with some scepticism is that of our productivity. Apparently this is at low levels and the doom-mongers claim that this is just highlighting our lack of competitiveness. However, when I visit offices and factories all over the country the last thing I see is any lack of productivity, in fact directly the opposite. If anything with greater application of technology and with lean financing, I find most companies being far more productive than ever before. So can they substantiate these figures? Well from wiser and more specialised commentators than I, I hear that they cannot.
Buying Britain buy the Pound – more pride in what we do please.
Whilst the embarrassment of having to induce both the French and the Chinese to restart our nuclear power programme is something we will have to swallow, we have otherwise attracted quite an amount of inward investment monies into the UK. The French may be giving us some older nuclear designs and the Chinese buying into some strategic infrastructure assets, but this is the more negative end of the investment trail that seems to be coming to the UK.
From areas as varied as Manchester Airport, the Advanced Business Park in the London Docklands, to the London Gateway port terminal developed by Dubai Ports for £1.5bn and of course even, the much abused Battersea Power Station, a huge amount of foreign investment money has come in. Seemingly despite a global decline in investment, the UK saw a 22% rise in inward investment flows – even ahead of Germany.
Certainly the lowering of corporation tax has been an issue for some, as has been the more internationally controversial 'patent box' tax incentive, but for many it has been the attraction of the UK as a stable country with good rule of law and a low level of obvious corruption. However, no doubt one issue that will come to the surface in the EU debate will be the comments made by some Japanese manufacturers that the UK leaving would be a negative for inward investors.
As for the industries seeing most inward funds, it seems that the tide has turned for financial services as 24% seems to be for that sector, with another 20% heading for manufacturing. Time to get past the cynicism of some of our media about the UK as an attractive place to invest.
The cynics see deserted industrial estates and torrid high streets – and yes some certainly of the latter do exist. The investors tend to focus on vibrant business and science parks, a sound financial, legal and accounting centre, and a stability and rule of law envied by others. I am with the investors myself.
Justin Urquhart Stewart is the founder of Seven Investment Management and a regular media commentator. Originally trained as a lawyer, he has observed the retail market industry for 30 years whilst in corporate banking and stockbroking.
NOW READ: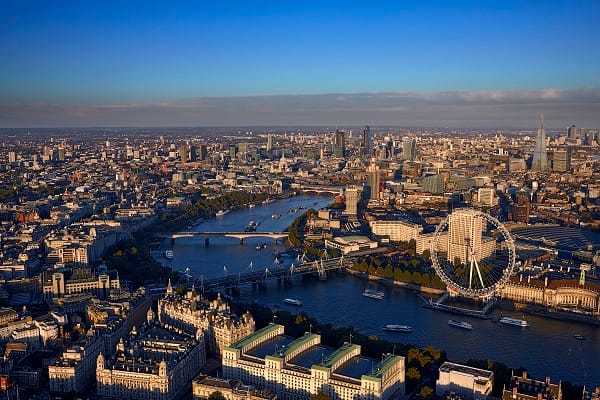 Things are about to get ugly…
Judged by Tim Campbell, Will King, Terry Morgan CBE, Amit Bhatia, Matthew Hancock MP, June Sarpong & more