Thousands of students marched through London yesterday protesting against tuition fees and budget cuts to education.
The demonstration was largely peaceful until protesters tried to break through Parliament barriers by charging the Conservative Party headquarters with a wheelie bin.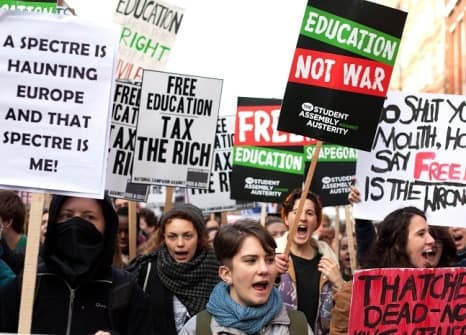 This led to clashes with the police with up to 11 protestors arrested.
The Met said in a statement: "Various missiles were thrown at the officers and protesters pulled down protective fencing around the grass area in Parliament Square."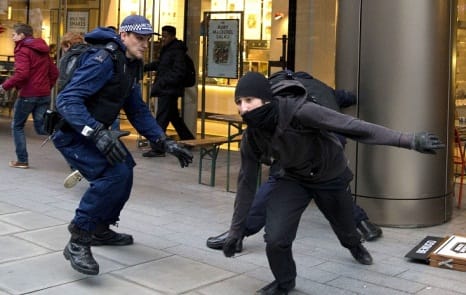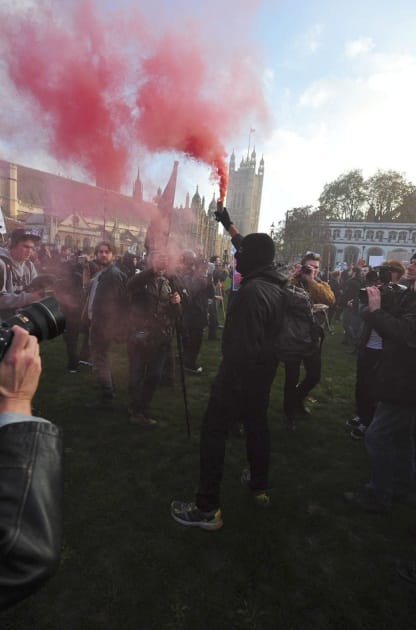 Demonstration organiser Aaron Kiely said: "We want to end the lifetime of debt which is a massive burden for students," he said.
"Students are really angry because we go to university and then at the end of it we get an average of £40,000-worth of debt. That puts you in a hell of a difficult position when you start to think about a mortgage and a family. We need an alternative."
A spokesman for the Department for Business, Innovation and Skills said: "We recognise the right of all students to free speech. However, the world-renowned calibre of the UK's higher education system would not be sustainable if tuition fees were removed.
"Our reforms were necessary to further strengthen the quality of our system and this summer the OECD described the UK as one of the few countries that has developed a sustainable funding system for its universities."
Now read: