Get your hankies ready, people: Nigel Farage claims he's the "poorest man in politics".
On his appearance on Channel 4's Gogglebox programme, the UKIP leader said, "I don't think I know anybody in politics as poor as we are."
On the show, Farage was seen drinking away his sorrows with Dom and Steph Parker. After guzzling down champagne, beer and wine, Farage's boozy night ended with him falling over and borrowing the host's trousers.
But just how poor is Farage? Take a look at these photos: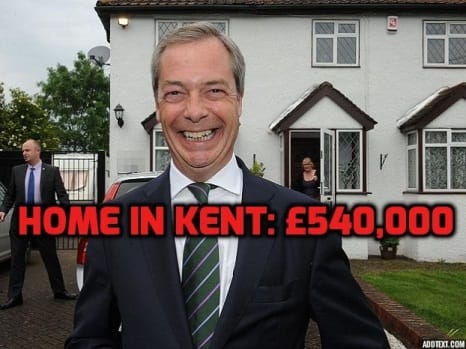 Now read: