Does Groupon help a business make a killing or does it kill the business?
"It's the worst decision of my life." "It's been an absolute nightmare." "I will never do a Groupon deal again." Groupon's slew of bad reviews from UK businesses is never-ending.
The firms who work with Groupon to create bargains aren't all happy either. Last year, Reading bakery Need-a-Cake almost went bust after it saw thousands more vouchers redeemed than expected.
A Berkshire pub's profits tumbled after it failed to cap the availability of a two-course meal for two with a glass of wine each for £22 instead of £57. Customers poured in, and the poor pub almost collapsed under the weight of Groupon groupies.
London-based cleaning company Spotless Organic too made a loss of £35 a job and the deluge of customers made her cleaning staff 'Groupon slaves'.
The Office of Fair Trading hasn't been happy with Groupon either. Back in March, it summoned the business for its promotions that "breached consumer protection regulations".
So what has Groupon done about these accusations? We grill Groupon's London director Jina Kwon and director of partner management Richard Jones for some answers:
Q. From Need-a-Cake to Spotless Organic, you don't seem to be have many happy customers. Why is that?
Richard: We launched in the UK only in 2010 and those deals were run last year. We were very new and were developing our capacity planning at that time. Those deals were an exception, it won't happen again.
We've learnt that not putting a cap on vouchers would be dangerous for merchants' businesses. Therefore, we assign every merchant with a business consultant who runs through the number of vouchers a merchant should sell.  So, there is no way that businesses will not know in advance as to how many customers that will take up their vouchers. We've also launched Groupon Scheduler, a free online booking system that allows business to accept and schedule bookings directly, and manage redemptions. Also, we have an editorial team which works on the deal copy with the business to make sure it's on the right line.
We don't run the deal until merchants have signed the copy and the number of vouchers sold. They agree all the terms and conditions, that's absolutely crucial.
Jina: We've developed an online tool called the Merchant Centre where merchants can organise all deals and vouchers that are live and the ones they've rolled out in the past. It helps them analyse data on customers coming through and they can plan capacity. Also, we're in the process of launching a data-driven analysis tool that will help customers calculate the return on investment on Groupon deals.
We've kept London at the forefront of this process because its one of the most profitable locations.
Q. Some Groupon merchants have accused Groupon of doing deals that are only profitable to Groupon and not merchants, what would you have to say to that?
Jina: I would disagree. Businesses signed up with Groupon have been able to acquire more customers, promote their new offerings and new locations.  Testament to our work is that 50% of our partners are repeat partners.
Our business depends on repeat business and that's why we make sure that the deals we do with merchants are profitable for them and helps them grow their business.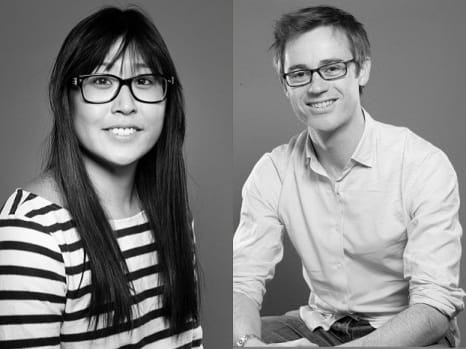 Q. Are the OFT investigations going on?
Richard: The investigation closed in March. OFT is very happy with steps we've taken. OFT wants us to protect customers and we're completely committed to providing our customers with an excellent service.
Q. Groupon isn't as attractive to big businesses as small businesses, why is that?
Jina: Yes, the bulk of deals on all UK platforms is with small businesses but we've got some big businesses as well. Last week, we had an offer from BHS, Odeon tickets, ASOS, BodyShop and some Michelin starred restaurants.
Big brands too want to get as many customers as they can and have started acknowledging the fact that Groupon can do it for them. It's become an essential part of their marketing mix.
Q. Last month, Amazon stepped into the voucher space with AmazonLocal, how will you retain your position with customers and merchants?
Jina: Groupon is quite an established player in the market and we're working on building a stronger relationship with customers and merchants. On the customer side, we are looking at unique offerings like last week, we offered an opening night ticket to a new cabaret show featuring Will Young and got a tremendous response. You won't find deals like this anywhere else.
For merchants, we're helping them to get more customers and earn profits much more than any other players in the market.
Q. Really? So what's your market share?
Richard: We can't comment on that but we're definitely the market leader in the deals space.
Q. Alright then, so which deals work best in London?
Jina: The deals that work best in London tend to be the ones that have a social group element. For example: A bunch of tickets for Go Karting, Burlesque nights or Afternoon Tea vouchers.
Q. You say that London is one of your most profitable locations, why is that?
Richard: Groupon came to London in 2010, a time when the economic climate was very tough. Both merchants and consumers were feeling the pinch. Traditional media of advertising was very expensive. Merchants didn't want to spend £50,000 for advertising on the front pages of national newspapers. With Groupon, there was no cost upfront and it is entirely free to sign up. So, it started becoming the first point of call for customer acquisition.
Q. And what are the trends you've seen in London?
Jina: One of the most interesting trends in London is co-marketing i.e deals with a twist. For example: A voucher for Afternoon tea which comes with Martini sponsored by Hendricks. You won't find unique deals like this anywhere else.
More historically, Londoners tend to be more adventurous and are at the forefront of trends. Deals like Burlesque nights and restaurant menu tasting started off in London and following their success, we rolled it out in the rest of the country.
Richard: In fact, it wouldn't be wrong to say that, we feel largely responsible for the re-launch of Afternoon Tea and falconry in London.
Great, thanks for your time Jina and Richard!