What would the ramifications be for London's businesses?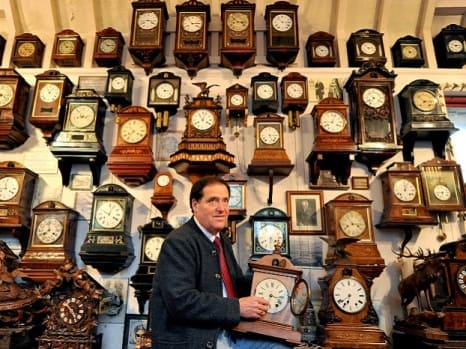 It's that time of year again. The clocks have changed, triggering many a dining table debate about breezy mornings versus dull and gloomy evenings.
The government is considering supporting the Daylight Savings Private Members Bill, which could eventually mean the advancing of time by one hour throughout the year across the UK for a trial period, but only if there is UK-wide consensus.
The Bill will need to be passed by both Houses by the end of the first session of Parliament, which ends in April 2012.
Speaking about the Bill, business minister Ed Davey said: "This is an issue which affects everyone across the country so we cannot rush head first into this.
"As the prime minister has made clear we would need consensus from the devolved administrations if any change were to take place. We have therefore tabled amendments to the current Bill to make sure that it addresses these concerns.
"It is only right that we at least look at what the potential economic and social benefits of any change might be. Lower road deaths, reduced carbon dioxide emissions and improved health have all been argued over the years as possible benefits. If there is strong evidence to support this then we should at least see what the possible benefits are."
We asked a cross-section of Londoners about whether they would like longer mornings or longer evenings.
Richard Kent, farmer, Surrey: "Longer mornings crucial to farmers"
"I have an 11,000 acre farm in Surrey and if I have hours taken out of my mornings, it would be very unproductive."
"To head out at 7 o' clock in the morning when it's pitch dark is not only dangerous for workers on the farm, but also feeding animals is dangerous when you simply can't see. It's imperative to have light in the day for farmers because their working hours are set in stone."
Maddy Carroll, representative of the Lighter Later campaign, which is in favour of moving the clocks forward for one hour throughout the whole year:
"We're calling for shifting an hour of daylight from the mornings to the evenings because it'll get people to not sleep through daylight hours and use them to their best.
"Not to mention that changing the clocks in this way would facilitate longer trading hours for businesses, create 60,000–80,000 new jobs, save around 80 lives on the road and cut our carbon emissions by at least 447,000 tonnes every year. Over and above all this, who wouldn't like more light in the evenings during the winter?"
Colin Stanbridge, chief executive of London Chamber of Commerce and Industry: "Our clocks are out of sync"
"Our clocks are out of syn ch with our biggest trading partner so this change would add real value to the UK economy. By advancing the clocks we would also be opening up a longer trading window with our fastest growing trade partners in the Far East which makes the case for change even more persuasive."
Mary Walsh, director of corporate communications, Eurostar: "Passengers travelling between continents would save time"
"We are all in favour of aligning timings with Europe and moving clocks forward. We have so many business passengers who travel between the continents and would save time for them to more business. Moreover, an extra hour in hand would be a boost to the travel and tourism industry because more light in the evenings would attract more customers."
Hugh Chappell, non-executive director, Markco Media: "More light when you're up in the morning suits business sentiment"
"I don't think subtracting hours from the morning and adding them to evening would be productive to businesses in anyway. If I wake up to a dark sky, my first instinct is to go back to sleep. I think having more light when you're up in the morning suits business sentiment, the sunshine is impetus for me and my staff to strive harder and get the business going."
Will De Lucy, managing director, Amplify Trading: "Old fashioned and counter-productive"
"Being in a different time zone than the EU is negative and counter-productive to the UK economy. It is good to see the Daylight Saving Bill is being brought to the table because I think it's very old-fashioned to still change our clocks every year."
Andrew Pearce, CEO of conference call provider Powwownow: "Confusion among international customers"
"The effects are relatively nominal. However, because the US, Australia, mainland Europe and the UK all change at different times, it can lead to confusion.
"We have had instances of international customers trying to contact the office at what would be just after 9am, but is obviously 8am after the clock change. Considering Europe is meant to be seen as one trading block, it is somewhat out dated, needless to say inconvenient that markets, if only for one day, open at different times also.
"That said, with good planning, it should be rudimentary to make sure alarms, deliveries and so forth are all adjusted accordingly"
Will Brewster, account director, Flagship Consulting Limited: "Doesn't make any difference"
"I'd like it to be a little lighter in the morning but I don't think the clock change makes any difference to office-based businesses at all."