One to watch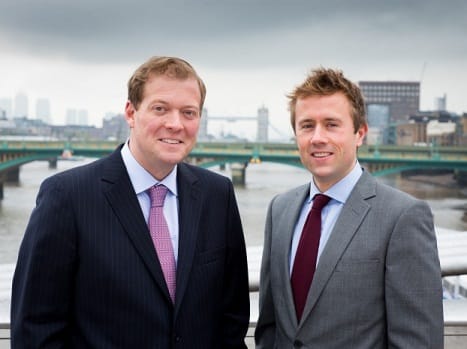 VITAL STATISTICS
· Company:  BizEquity
· What it does, in a sentence: Provides entrepreneurs, business owners or financial institutions the first and only patented online method for valuing any business.
· Founded: 2010 Philadelphia P.A., U.S.A.
· Founder/s:  Michael M. Carter
· Size of team: 20 (14 in USA.; 3 in London U.K; 3 in Singapore.)
· Your name and role: Michael M. Carter, CEO
THE NEED-TO-KNOW
What problem are you trying to solve?
99.9% of all businesses globally are private and 98% of private businesses don't know what they are worth because it has historically been too expensive (average £5,000) and taken too long (average four-six weeks).  We have created a cloud based software engine to help business owners and financial advisors figure-out in real-time and for 1/25th of the cost. Think Zoopla but for businesses. In short we have democratised business valuation knowledge for the masses.
How big is the market – and how much of it do you think you can own?
Globally there is a $20bn market that today is all offline with less then 2% of businesses undertaking business valuations. We are democratising the market and have already become the leading online provider, having pre-valued 29.4 million businesses globally (15% of all businesses).
How do you make money?
Online subscription model.
Who's on your team that makes you think you can do this? 
We have the foremost expert in business valuation as our head of valuation and author of the "Business Valuation Book" Scott Gabehart;  the former head of the American Institute of Certified Public Accountants Clarence Davis; the founding investor of QVC and Comcast (Owner of NBC) Warren V. "Pete" Musser as Co-Chairman; and the former CTO of Twitter Michael Abbott as a director.
Who's bankrolling you?
Myself originally, a select group of U.S. angel investors; and Frost Brooks a new private equity fund from London who led our Series A round of financing late last year. Frost Brooks is our largest investor and Miles Frost the co-managing partner is on our board. In the first five months since their investment they have already helped us immensely by introducing us to over 20 potential clients and partners where we have closed business with a few of them already. Their investor base is incredible with captains of industry including Sir John Peace, the former Chairman of Experian, Lord Davies and Ben Goldsmith. Frost Brooks makes it happen and are good people and great partners.
What advice would you give other entrepreneurs trying to secure that kind of finance?
Don't look for it. Focus on the market you want to serve, the team you need to build, create the product and then look for financing once the product is built and the market is known. Proper venture or private equity funding should be the 4th thing you do. If it takes time that is ok, that's  natural.
What do you believe the key to growing this business is? 
Continuing to innovate and be ahead. Right now we are the leader in an early and big market. We need to continue to focus on improving our product and creating our ecosystem of financial services distribution partners.
What metrics do you look at every day?
User engagement (Time spent); Valuations run/completed; Subscriptions; Sales Pipeline; and Forecast.
What's been the most unexpectedly valuable lesson you've learnt so far? 
Bootstrapping the company for the first few years of our existence has taught me a ton. It has taught me to focus on what matters most first and to exercise great discipline on the cost side of the business.
What's been your biggest mistake so far? 
I think not going with my gut faster in terms of talent acquisition or letting people go quickly. We are lucky that the first 10 people we started with are still with us. It was and is like a tribe. When moving from a tribe to a company if a person doesn't fit culturally I think you should move fast and if you find great talent that would fit move just as fast. 
What do you think is on the horizon for your industry in the year ahead? 
I think the rise of alternative lending, challenger banks and registered investment advisors will drive the need for business valuation knowledge for their clients and for better prospecting to SMEs, which is their base. Further we believe there is a need for a new measure of risk, credit and capacity for B2B lending. If you think about what Experian did with the credit score in the 80's and 90's to help fuel the rise of the consumer finance industry we believe BizEquity will help usher in a new and fairer way to score businesses for B2B lending – the business valuation score.
Which London start-up/s are you watching, and why?
I think London is the fintech capital of the world and have been blown away by the financial services firms in the market that truly get it and the great start-up scene and people in the market that exist. I really like LawBite's mission; what DueDil is doing and the team they have built; and Parcel Monkey's valued added services and high design. I like small companies with big visions that are trying to democratize services that only bigger companies use to be able to afford.
Find out more at: https://www.facebook.com/BizequityLLC + https://twitter.com/BizEquity + https://plus.google.com/+Bizequity/posts + http://blog.bizequity.com/ + http://bizequity.tumblr.com/
Now read: