Facebook's UK corporation tax bill last year? Zero, zip, zilch, nada, compared to its net profit of $1.5bn last year.
According to filings with Companies House, Facebook UK incurred a corporation tax charge of just £3,169.
The world's largest social network saw UK revenues rise from £34.6m to £49.8m. However, it reported a pre-tax loss of £11.6m in the UK last year.
To be fair, Facebook isn't doing anything illegal. It is able to avoid UK corporation tax by funnelling its UK sales through its European headquarters in Ireland.
According to research firm eMarketer, Facebook made £371m in advertising revenue last year compared to £222m in 2012.
Facebook's 176 UK staff were paid £40.8m, up from £21m in 2012. According to the Guardian, this is due to a £15.5m payment cost for "share-based payments".
The UK staff also got 1.52 million free Facebook shares that are worth $118m at their current share price of about $78.
How rich is Mark Zuckerberg?
According to Forbes, Zuckerberg is now worth a whopping $34bn – 23 times what he was worth in 2008 ($1.5bn). He's beaten Bill Gates to become "the biggest gainer" of 2014and has added $15bn to its fortune in the last year.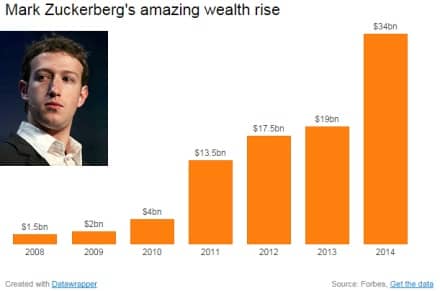 Now read: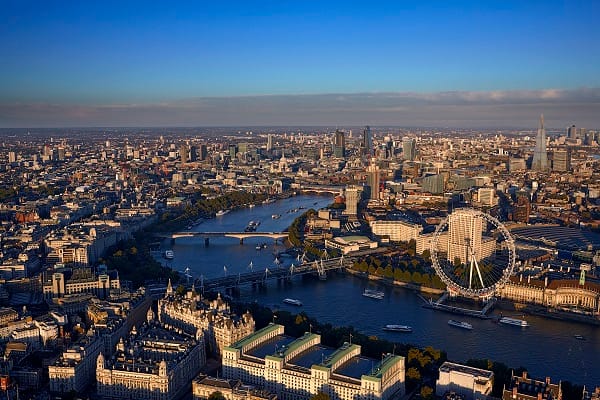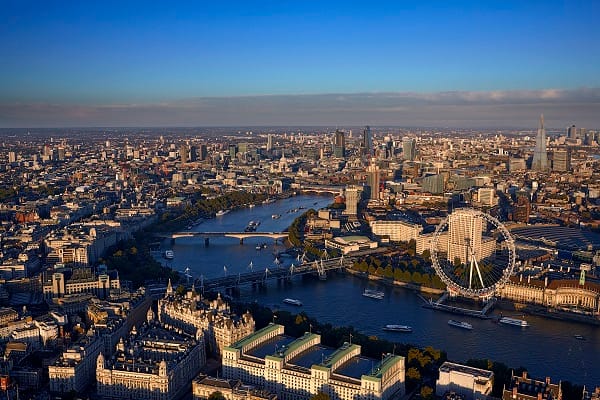 Microsoft CEO: women shouldn't ask for pay rises, but should trust "the system"