Prime Minister Boris Johnson told the Commons on Wednesday that China has "violated" Hong Kong with the new security laws.
Johnson attacked Beijing during Prime Minister's Questions (PMQs) after Chinese officials have passed a new law that threatens the freedoms Hong Kong was given.
During PMQs Johnson was asked by James Sunderland Tory MP, what message does the government have for Hong Kong residents.
Johnson told MPs, "We stand for rules and obligations and we think that is the soundest basis for our international relations and the enactment and imposition of this national security law constitutes a clear and serious breach of the Sino-British joint declaration.
"It violates Hong Kong's high degree of autonomy and is in direct conflict with Hong Kong basic law.
"The law also threatens the freedoms and rights protected by the Joint Declaration.
"We made clear that if China continued down this path we would introduce a new route for those with British national overseas status to enter the UK granting them limited leave to remain with the ability to live and work in the UK and thereafter to apply for citizenship and that is precisely what we will do now."
Johnson's move to allow 3m resident from Hong Kong to come to Britain has increased an escalation over the stand-off between the UK and China, which will put Hong Kong residents "on the route to citizenship."
The new security laws make it a criminal act in Hong Kong to challenge the Chinese government, and many arrests took place overnight over this new law.
Critics have hit out at the new security law, saying it robs the territory of their autonomy and erodes the "one country, two systems" that was promised to Hong Kong over freedoms from China.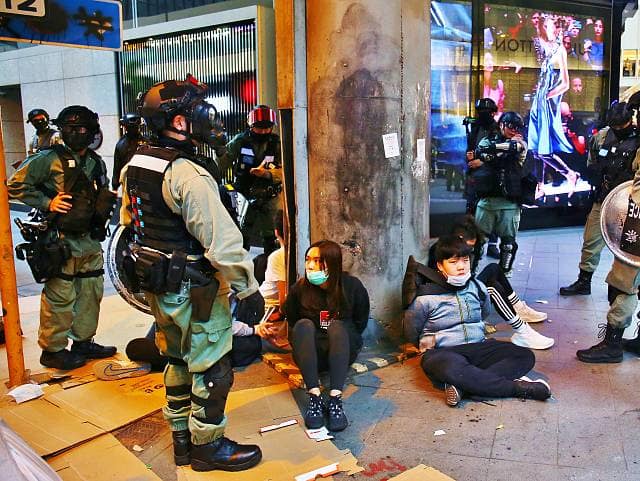 Former Governor of Hong Kong, Lord Chris Patten slammed the Chinese President Xi Jingping saying I "don't think he gives damn."
Lord Patten told Channel 4 News, "This really does pose a real threat to Hong Kong's freedom and status as a great international financial hub.
"I don't think Xi Jinping gives a damn.
"If there is damage done to Hong Kong, it will be damage done by the Chinese communist party.
"Right now it is behaving, all around the region, all around the world with an aggressive loutishness.
"This is something the rest of us should not put up with."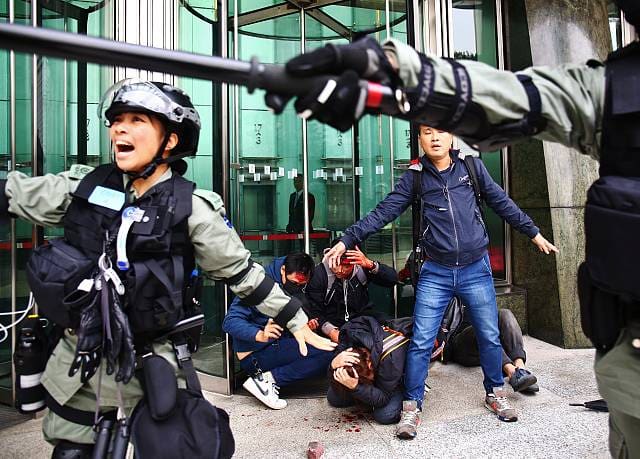 Chen Wen, Minister and First Staff Member of Chinese Embassy in London threatened the UK last month, that there will be "serious consequences" if the Prime Minister allows Hong Kongers to relocate to the UK.
In June Boris Johnson wrote in The Times newspaper, that if Beijing imposes the new Chinese imposed security laws over Hong Kong, then the UK will offer 3m citizens British residency.
Wen warned the BBC World at One there will be a hefty price to pay, she said, "We believe Hong Kong people who were born in Hong Kong are Chinese nationals.
Britain was further told, they have no jurisdiction or supervision over Hong Kong, said China's foreign ministry spokesman Zhao Lijian.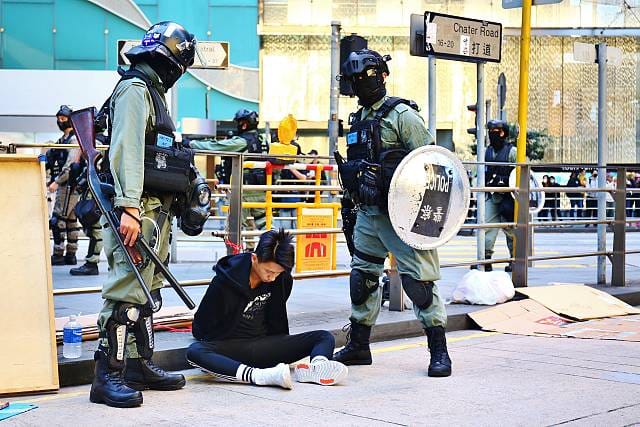 He further said that any threat to the city's stability and prosperity comes from foreign forces, meaning the UK.
The spokesman insisted that all decision over national security and decisions in Hong Kong are China's affairs and that the UK's connection stems from "aggressive colonisation and unequal treaties."