Why the Labour Party scares the ex-Dragons' Den star
In 2004, Yo! Sushi founder Simon Woodroffe OBE appeared in the Labour Party's political broadcast.
But today, he thinks Miliband is "defensive" and the Labour Party "scares" him.
Earlier this month, the former Dragons' Den star was among the 150 business leaders who signed a letter singing the praises of the Tories.
What made him change sides? We asked him.
Q. Why did you stop supporting the Labour Party?
I was never a staunch Labour supporter and I didn't ditch them. I did support their party during the Blair-Brown period and took part in the political broadcast for them.
At the time, I believed they were the right management team for doing the right job.
The reason I'm supporting the Conservatives this time around is because they are the right management team who are half way through a period and it would be a smart decision to let them finish the next four years. Simple as that.
That said – I don't come from a Labour or Conservative homeland. I'm taking a pragmatic approach.
Q. Ed Miliband takes potshots at the so-called "fat cats" – what do you have to say to that?
I'm sympathetic to some points Miliband makes about wealthy people. He doesn't come across eloquently but what he's trying to say is that the world should be better shared out.
We come from this very long history of rich people versus poor people. While in America, they want to be successful together. If there's too much of a difference between the rich and the poor, you get an unstable society.
Q. What advice would you give Ed Miliband to become PM?
I wouldn't give him any advice, it's too late for that. Ed Miliband is Ed Miliband and being Ed Miliband he wants to be prime minister.
The one thing I'd tell him is that Britain isn't a nation of shopkeepers anymore, it's a nation of entrepreneurs. Businesses want government to keep out of business. We want de-regulation, we want less redtape.
Q. Why does Labour scare you?
Ed Miliband seems angry about all the injustice in society. I have some sympathy for that but there has to be realism. You need to make the money first in order to share it out. You need a politician who can say, "sorry chaps, this country needs to make money". We need him to take a pro-business approach and make rules about sharing that money. They need to reward people at the top for their endeavour to pump money into this economy.
I am a big fan of Jack Welch, former chairman of GEC, who said you need to cull the bottom 10%. I have been a part of the bottom 10% and I know what I was up to [laughs]. I didn't have everyone's best interests at heart.
Q. What advice do you have for the UK's next PM?
God knows who's going to be PM. What I think is interesting is the idea of coalitions and how they might work in the future.
The prime ministers and politicians of this country spend half their time thinking about how they can be one up against their opposition. They should spend that time thinking about ways to make Britain better.
We need to have different governing system. It's still stuck in the 16th century! We need a conciliatory government where power is shared out.
I'd love to see the next government throwing all these politicians into the dragons' den and force them to work things out together.
Q. What qualities should the leader of the country have?
When Blair first got in he spoke common sense. He said it how it was. People really liked that. But the press pushed him into a corner and minced his words which forced him to stop speaking his mind.
Boris strikes me as the kind of man who speaks his mind and manages to get away with it.
You see, politicians get a lot of flak for a lot less money. We the British people moaning about our politicians are getting what we deserve.
Q. Do you think Boris could make a good Tory leader?
My instinct is that Boris would make a great Tory leader. Neither Cameron, Clegg nor Miliband come across terribly well when speaking to people. I am sure they are better people but Cameron comes across as very uncharismatic in many ways, Clegg puts his foot in his mouth and Miliband comes across as defensive.
One of the key talents a leader needs is that you must be charismatic and you need to identify with people.
Q. What are your thoughts on Nigel Farage and the rise of UKIP?
I admire some of the straight talking he does on political issues. The rest of them try to hide behind walls and can be too scheming and clever. I'm not in the UKIP camp and wouldn't vote for them but Farage has the courage to say things that we all feel but aren't supposed to say.
On the one hand he has gone too far with many policies but he makes good sense about other issues like immigration.
My Iranian taxi driver this morning and the Pakistani guy who gave me a lift the other day feel they're English. As far as I'm concerned, they are. But bringing new people in, you need to careful.
Q. So should we not let more people come to this country?
Definitely not. We're 60 million people in a small area. Until we get our sh** together, we don't want to burden ourselves with more people.
I go to Scandinavia a lot where there are five million people but it's almost three-four times the size of Britain. We have 60 million people in an incredibly small space. Not only that, we've had an enormous influx of people from all over the world coming to London. And we have a very dysfunctional history on getting everybody to get their acts together.
Q. Which political party would you donate money to?
It's a bad idea to finance political parties through individuals. I wouldn't donate anything to anybody at this stage. When you've got money and you have 20-25 years left on this earth, you want to do a lot of things which isn't just about giving pleasure and satisfaction to yourself.
I'll just follow my instincts on this one.
That said, I don't regret my donation to the Labour party. I was dead right to support those guys. I think Tony Blair got a terrible rep but I think he did a good job. I was pro the Iraq war when it happened because I had righteous inclination about seeing injustice. I was proved wrong in retrospect because more people got hurt in the long run but I don't blame Blair for making a decision. I think history will judge him much better than we judge him at the moment.
Now read: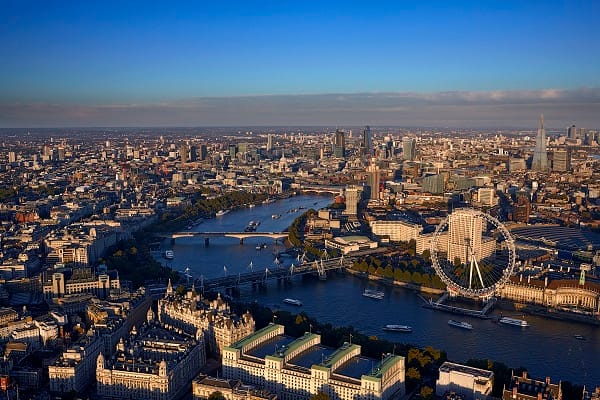 How one man took his business from zero to £77m in four years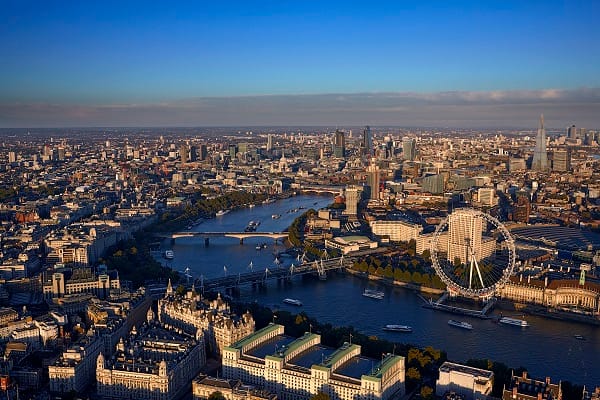 Meet Touker Suleyman – owner of Hawes & Curtis and the new Dragon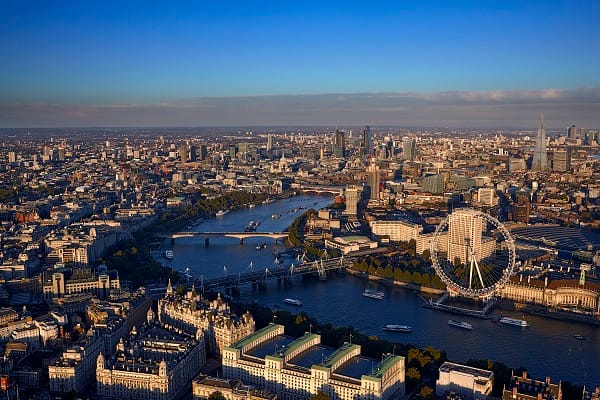 Q&A: BizEquity has valued 30 million companies & got £3m investment from David Frost's son