Wise words from the chairman of the policy and resources committee of the City of London
A recent British Gas survey has revealed that 40% of young Londoners are now considering a vocational route rather than going to university. For employers who are concerned about the widening skills gap, this should come as encouraging news. More young people are keen to get straight into the workplace and learn on the job, which presents businesses with a valuable opportunity. In addition to apprenticeships, many school leavers are opting to get involved in the increasing number of paid internships available in the City, either in the summer holidays or on gap year placements.
There is of course plenty of advice for young people on how to get the most out of their internships and make a lasting impression, the question is – how can businesses ensure they get the most out of the internships they offer? With most work experience placements taking place during the summer months, coinciding with many workers' own summer holidays, it can be difficult to hit the ground running, especially for a small business coping with a skeleton staff. But the practical rewards of delivering a well-structured internship programme and engaging young candidates can be the key to solving recruitment headaches, in both the short and long-term.
With CBI figuresshowing that one-third of businesses are not satisfied with the skills and attitudes of school leavers, it's clear that employers, as well as the education system must play their role in addressing this shortfall. Offering paid internships for example, means a company can attract young talent from all walks of life, not just those who can afford to work for free. It's also a chance to develop bright young people before bad workplace habits set in. School leavers and students joining a business on a temporary placement are often eager to learn and offer fresh ideas, particularly around social media. 
Mentoring these young people closely over the course of weeks and months can help managers see first-hand how the interns cope in a number of work-based scenarios and identify their core competencies. This advantage is not always possible when hiring candidates externally. If the interns show promise, this can of course be the gateway to a more permanent offer in the future.
The idea is to give school leavers a taste of the real world of work and a chance to hone their skills in a variety of areas. Summer internships also provide an opportunity to delegate more time-intensive tasks such as competitor research, database compiling or office management work; all of which is valuable to the business.
Last year, the City of London Corporation introduced 2,500 young Londoners to career prospects in the City. Through our Working Together programme, we have formed partnerships across London to enhance the number of job opportunities available to young people, and provide a clear route into the workforce. One of our valued partners is the Brokerage Citylink who matches City businesses with talented state school pupils from across the capital. Not only do these internships offer students a chance to cultivate essential employability skills, but many have gone on to secure permanent jobs and form long-term links with their host companies.
So while it can involve a time investment, in order to achieve a fulfilling internship for both businesses and interns, it is important that employers offer an authentic and worthwhile experience.
Mark Boleat is chairman of the policy and resources committee of the City of London
Case study
Daisy-Rose Srblin, age 23 from Camden completed an initial paid internship with City-based insurance underwriters, Kiln Group, which was set up by the Brokerage Citylink. Far from making the coffee, Daisy was given a great deal of responsibility, which even involved compiling a risk management review. The bright student helped to research a number of emerging insurance risks such as climate change and terrorism, and compared Kiln's exposure to these threats with its competitors. This research was then included in a summary for the senior teams to use in their presentations.
Kiln Group was so impressed with how intern Daisy added value to its business operation, that the team remained in close contact with her throughout university, offering her summer work every year.
Jane Hitchcox, head of central processing operations at Kiln Group said: "Offering internships is valuable not just to school leavers or graduates, who have a chance to put their skills into practice, but for employers like us, it can help us source a broad range of talent. It is important that internships are focused and engaging if you want to identify to best players and recruitment prospects.
"Allowing interns to experience a variety of departments or disciplines within an organisation will help to stretch them and further build on their core employability and technical skills. Daisy, for example worked in the risk management, aviation and the binding authorities departments, while she was an intern with us.
"Many of the interns we host are bright, highly motivated and eager to make an impression. They are often invited back for future projects because a bond is created from the initial placement, as well as an understanding of how to further develop their capabilities. Honing interns' positive attributes and investing in their progression can be the key to discovering future hires."
NOW READ: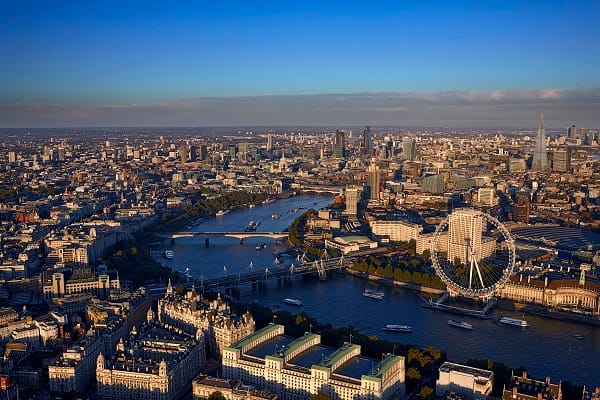 The founder of JML on how to rebalance our economy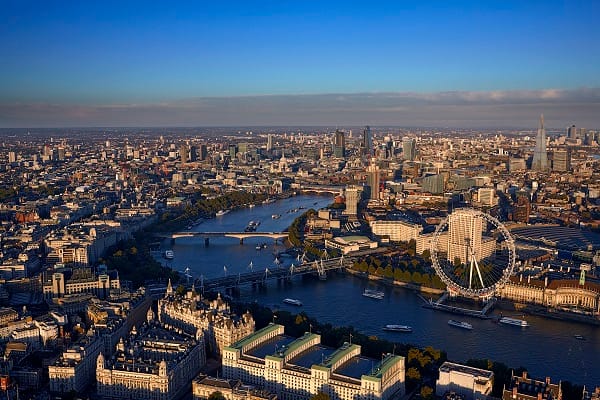 Can't get a job? No spare cash? Can't buy a house? This is why