If you're one of the many aspiring job hunters who believe that they have a shot at being hired by Amazon, then you should know that there are two things you have to pass before you can be called an Amazon employee: pass Amazon assessment test and their specialised onsite position-based interviews.
That's right! For a large company such as itself, having a shiny and impressive resume or application barely meets the bar.
Instead, Amazon selects new employees primarily on how well they handled the Amazon Assessment and their onsite interviews.
So even with good credentials and references, they won't be any good if your Amazon Assessment is lacking, sub-par, or below another candidate.
Hence, if you really want to secure your application and be an Amazon employee, here are a number of top tips and tricks that can help you blaze through the Amazon test and the rest of the competition.
1. Get into the mindset of the position that you are applying for
If there's one thing that takes most applicants off guard, it would be the contents of the onsite interview.
If this were any other company, you would expect your in-person interview to go along the lines of 'why did you pick our company?', 'how would you describe your experience with your previous employer?', or any of the conventional interview questions.
In the case of Amazon, however, on top of being asked those questions, you will be asked to make a presentation to demonstrate your ability to excel in the position that you are applying for.
Think of this as the in-person situational judgement test of the Amazon assessment
For the contents of this presentation, you will be given a hypothetical scenario that is directly related to the job that you want and you will then be asked to resolve a conflict or problem that is regularly encountered by an employee in that very position.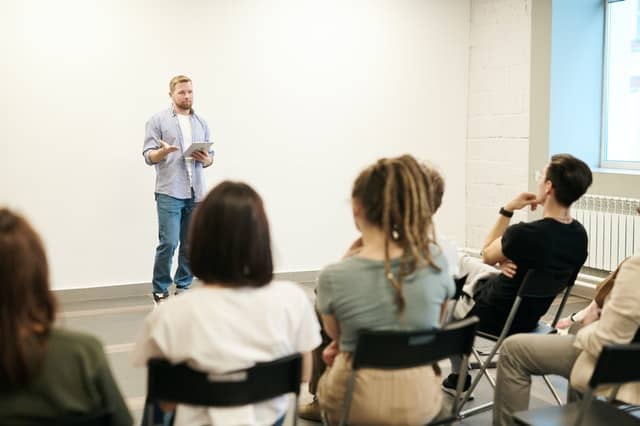 So, if you're aiming for a customer service position, you should be ready to handle conflicts that revolve around customer dissatisfaction or problem resolution.
If you're applying for an accounting position, expect your scenarios to revolve around accounting-related problems, tasks, issues, and even interpersonal conflicts.
For those aiming for upper management positions, your problem-solving and critical thinking skills will be put to the test in addition to your managerial and leadership skills.
2. Try to emulate the qualities that Amazon is looking for in employees
Throughout the entire hiring process, not just in your Amazon onsite interview and presentation, you will be tested by the hiring managers and interviewers on if you are someone that has, or at least can acclimate, to the Amazon Leadership Principles, which is the core of its company culture.
These principles are:
Customer Obsession
Ownership
Invent and Simplify
Are Right, A Lot
Learn and Be Curious
Hire and Develop the Best
Insist on the Highest Standards
Think Big
Bias for Action
Frugality
Earn Trust
Dive Deep
Have a Backbone
Deliver Results
This may seem nonsensical but you will be surprised to know that many applicants are turned away or have their application rejected because they could not exude these qualities or fail to demonstrate them properly in the hiring process.
For Amazon, it is not enough that you are competent or good enough in your craft, you must also show that you are someone that can adjust and adapt to its company culture which was designed to ensure the Amazon brand of excellence and service.
3. Don't underestimate the Amazon Assessment Test!
Usually, when applicants are told, or discover, that they have to take and pass the Amazon Assessment, most of them think that it's just your run-of-the-mill pre-employment test that they can easily ace on a good day.
Others, however, will immediately try and google "what is Amazon Assessment" on their phone at the very last moment to try and get a hint on what they have to do.
If you want to have a good shot at being hired, you shouldn't be either of the aforementioned two.
Instead, you should do your best to make sure that your cognitive skills, namely the numerical, verbal, logical, and spatial reasoning skills are in top shape like practicing with an Amazon assessment practice test.
This is because those are the skills that will be tested in the actual Amazon assessment test and all the questions will revolve around those subjects.
In the case of you and the other applicants all doing well in your interviews and presentation, the deciding factor will depend on your Amazon test results, and it goes without saying that the candidate with the highest score will be given favour.