Some people are just stupid to get ahead, London Mayor Boris Johnson said yesterday.
In yet another speech full of quotable quotes, the Mayor said the UK cannot achieve economic equality because of different IQ levels.
Giving the annual Centre for Policy Studies Margaret Thatcher lecture, the Mayor said: "I am afraid that violent economic centrifuge is operating on human beings who are already very far from equal in raw ability, if not spiritual worth.
"Whatever you may think of the value of IQ tests, it is surely relevant to a conversation about equality that as many as 16%of our species have an IQ below 85, while about two per cent have an IQ above 130.
The Mayor said that economic inequality kindles a "spirit of envy" that motivates people to work harder.
He said: "I don't believe that economic equality is possible; indeed, some measure of inequality is essential for the spirit of envy and keeping up with the Joneses and so on that it is a valuable spur to economic activity."
Boris went on to call for the "Gordon Gekkos of London" to display their greed to promote economic growth.
"The harder you shake the pack the easier it will be for some cornflakes to get to the top," he said.
Here are the key highlights of his speech:
On why would Margaret Thatcher back the Thames Estuary airport
"She would understand that the plane is the 21st century means of travel, and the vital importance of connectivity to her vision of Britain: open, free-trading, as turned to Asia and Latin America as it is to its traditional markets.
"She would see that the best place to build that airport would be to the east of the city, which is, indeed, the area with the biggest potential for new homes."
On Intelligence
"Whatever you may think of the value of IQ tests, it is surely relevant to a conversation about equality that as many as 16 per cent of our species have an IQ below 85, while about 2 per cent have an IQ above 130."
On the super-rich
"That is an awful lot of schools and roads and hospitals that are being paid for by the super-rich. So why, I asked innocently, are they so despicable in the eyes of all decent British people? Surely they should be hailed like the Stakhanovites of Stalin's Russia, who half-killed themselves, in the name of the people, by mining record tonnages of coal?"
On BBC's Margaret Thatcher funeral coverage
"With habitual good taste, they played Ding Dong the witch is dead on taxpayer-public radio. Asked to find some commentators to give an instant reaction to the death of Britain's greatest post-war prime minister – an event that was not exactly unforeseen – they reached instinctively for Gerry Adams and Ken Livingstone, two of her bitterest foes – if you exclude the Tory wets, that is."
On Immigration
"It's time to sort out the immigration system so that we end the madness … we are claiming to have capped immigration by having a 60 per cent reduction in New Zealanders, when we can do nothing to stop the  entire population of Transylvania –  charming though most of them may be – from trying to come here."
On the myth of British decline
"We may not have many gunboats any more, but we hardly need them, because we are already fulfilling our destiny as the soft power capital of the world – and that is thanks to a woman who knew all about soft power and the deep Freudian terror that every man has for the inner recesses of a handbag. It was her fundamentally positive and can-do vision that turned this country around and that we should remember today."
On greed
"I don't believe that economic equality is possible. Indeed, some measure of inequality is essential for the spirit of envy and keeping up with the Joneses that is, like greed, a valuable spur to economic activity."
On grammar
"I remember once sitting in a meeting of the Tory shadow education team and listening with mounting disbelief to a conversation in which we all agreed solemnly that it would be political madness to try to bring back the grammar schools … most of the people in that room were about to make use, as parents, of some of the most viciously selective schools."
NOW READ: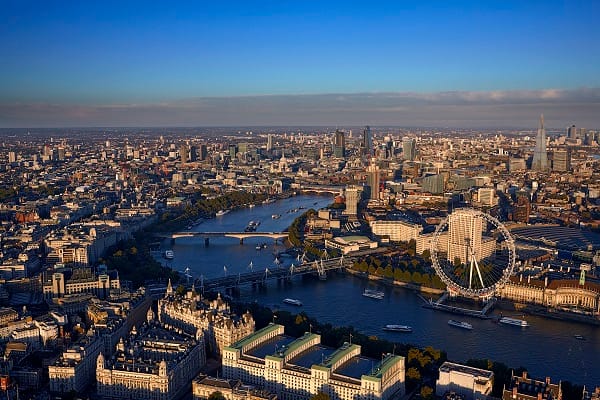 Judged by Tim Campbell, Will King, Terry Morgan CBE, Amit Bhatia, Matthew Hancock MP, June Sarpong & more