Will Apple's event brighten everyone's day?
"This should brighten everyone's day," read Apple's big launch invitation for its new hardware widely speculated to be an iPhone 5S and a cheaper version called iPhone 5C.
Rumour has it that the iPhone 5S will be a faster version of its bestselling smartphone that may come with features like fingerprint recognition, slow-motion camera called 'Mogul mode' and dual LED flash.
The 5C, on the other hand, will be a plastic-bodied device that will come in various colours.
Apple is holding the launch events in San Francisco and Berlin today to unveil the new devices which will be on sale next month.
Now Samsung has already beaten Apple to launch the Galaxy Smartwatch.
So can the launch of the new iPhone help Apple pip Samsung as the world's leading seller of smartphones?
Here's a round-up of what tech analysts think:
Fred Huet, analyst, Greenwich Consulting, claimed: Apple needs to win China to get to the top
"The focus is now on Apple's future in China, as current signs suggest that tomorrow's launch will target value-conscious consumers in the East rather than go all-out for innovation."
"Winning on price against Chinese manufacturers will be an uphill struggle for Apple, especially since the iPhone is manufactured in China. A budget iPhone may also have serious repercussions on Apple's carefully managed image. As a brand that has always set itself apart from others by its innovation and by the quality and price of its products, this change of strategy could be Apple's undoing unless it manages to win over China Mobile with the new '5C' model."
Markellos Diorinos, head of engagement management, Upstream: 'Apple needs to work with phone operators to improve the App store'
"An immediate challenge for Apple is its inability to adapt its App model, which relies on the use of consumer debit and credit card details and which is not compatible with many non-Western markets. Given the lack of access to banking facilities in these regions, content on the App Store remains beyond the reach for a large number of these consumers.
"If Apple truly wants to make its mark in the developing world, working closely with mobile network operators will be critical, as it is the operators that can unlock mobile content by allowing users to pay for data and apps via their pre or post-paid mobile contracts. In this light, the depth and breadth of Apple's relationship with operators such as China Telecom or China Unicom will ultimately determine its future success."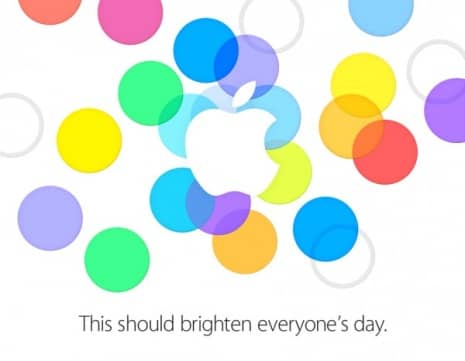 Jason Jenkins, editor of CNET UK told MailOnline: 'Tweaking features isn't enough, Apple needs to launch a phone to tempt buyers'
"Apple has relied until now on announcing a new model and simply making the previous year's cheaper.
"But at some point that strategy isn't going to work so well, and it's going to have to release a model that's specifically designed to tempt budget buyers."
"Whatever the new hardware looks like, the new software will make it feel very different to what you buy today.
"In fact, there is a danger existing owners may hate the new look: it's a very big change, and I'm not sure people that buy iPhones are the same people that enjoy learning completely new menu systems.'
Johnny Evans, tech writer, Computerworld: 'The new phones need to do well Apple's fall will truly begin'
"Apple's mobile devices can no longer claim to be the most widely used for accessing the web. Mac sales are in decline. The decision to slow new product introductions this year is impacting company performance.
"This leads me to presume Apple's Fall will be a make or break point for the company.
"Any new product launches will rightly be seen as essential to the company's future success.
"These new devices must ignite the market, or Apple's fall will truly begin."