CBD has been making waves around the world lately. It's no wonder people have considered to venture into the market and find out how they can make money providing the in-demand substance to a diverse and eager consumer base.
In the last year, the CBD industry has skyrocketed. Experts project that the CBD industry will be worth $16 billion by 2025. With nearly 7 percent of all Americans are currently using CBD products, the demand for reliable and authentic sellers is ever-growing.
If you are considering becoming a private label CBD company, there are some things you'll want to know about the business beforehand. Even buying CBD online can be tricky as an average customer. Concerns about testing, safety and sources are always at the forefront, and it can be difficult for the average consumer to find this type of information.
As a result, there is a huge opportunity for private CBD companies to create dependable stores for CBD users that offer the education, security and affordability that so many consumers need.
Selling CBD takes knowledge and experience
You don't have to be a daily user yourself to understand CBD, but you'll need a great deal of knowledge to break into the industry and do well. Most people that use CBD on a regular basis are highly knowledgeable; they understand different types of sourcing, lab analyses and side-effects of various products. They know that all CBD isn't made equal, and they'll be prepared to thoroughly investigate and explore any new company that promises a high-quality, safe product. Research about the mental and physical benefits as well as the risks of Cannabidiol products should be at the forefront of your business strategy. Before you even think about selling, you must look into the source of the products you want to sell and understand the chemical makeup, origins, uses and side-effects of CBD.
Sourcing makes a difference
Hemp is most commonly grown in the U.S., Europe and China. The latter is a cannabis powerhouse despite the country's strict laws regarding marijuana use. Out of the world's 606 cannabis-related patents, 309 are owned by Chinese companies. Does this mean that China is the best source for your CBD products? Not necessarily. Local industries provide an opportunity for private CBD companies, to stimulate the national economy and support small business owners, two principles that American consumers are often quite passionate about.
As U.S. farming and agriculture begin to expand, the regulation and safety measures of hemp and Cannabidiol will continue to evolve. You may find it much easier to know the quality, safety and effectiveness of your product if you choose a small, local grower over a company overseas.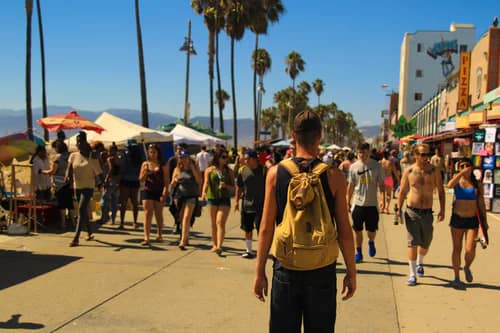 CBD is a people-oriented business
Your initial interest in owning your own CBD company may be piqued by its lucrative potential, but the truth of the matter is that CBD is highly personal. People have turned to CBD to treat a variety of conditions that have a deep impact on their everyday lives. Studies have demonstrated that anxiety disorders respond favorably to CBD use, so many people who have suffered in silence may begin to turn to CBD products for relief.
CBD is also used to relieve the symptoms of many health diseases and disorders, including arthritis, osteoporosis, multiple sclerosis, epilepsy and more. When you are helping people target such personal health problems, you need to be passionate about the products you sell, their effectiveness and their safety, not just the money.