Are social media companies trying to make it difficult to understand how they use our data?
It certainly seems that way to me.
A government committee has just published a report saying social media companies need to make their terms and conditions clearer, and better explain how they're using people's data.
The Commons Science and Technology Select Committee report cites a professor who notes that "few people read [what] they are signing up to" when they agree to the terms. Many other academics in the report agree.
The committee compares reading the Ts&Cs to "engaging with Shakespeare". (Hat-tip to the BBC's Rory Cellan-Jones for spotting this choice quote.)
You might well argue that getting to grips with the terms is more difficult that reading Shakespeare.
Shakespeare's The Tempest, for example, runs to just over 17,000 words.
Facebook's manifold terms and user policies run to more than 20,000. I've just added them all up by pasting them into one document.
And that's not including its guidelines for businesses.
Here's how it breaks down…
Facebook's new interminable terms
If you've used Facebook over the past few days, you will have spotted a notification telling you its terms and conditions are being updated from 1 January 2015, with a link to said terms.
The "Statement of Rights and Responsibilities" document this notification links to runs to just under 3,500 words (and it only covers the "terms" part).
Which is obviously quite a lot in itself, but it's not unmanageable. After all, 3,500 words is only a bit longer than the maximum permitted 3,000-word length of an A-Level English Literature coursework essay on, say, Othello.
But at the end of that basic terms update, Facebook adds:
"By using or accessing Facebook Services, you agree that we can collect and use such content and information in accordance with the Data Policy as amended from time to time. You may also want to review the following documents, which provide additional information about your use of Facebook."
Here is its list of those documents:
I decided to see what all those documents tot up to – i.e. the recommended reading for a Facebook user who wants to understand what they are signing up to.
I wanted to see just what the average individual user would have to read to get to grips with how Facebook uses their data.
So I excluded the documents that apply more to commerical enterprises than individual users.
That excludes from the above list: Self-Serve Ad Terms; Promotions Guidelines; Facebook Brand Resources; How To Report Claims of Intellectual Property. I've kept in the Advertising Guidelines and Platform Policies as these help you understand how advertisers and app developers interact with you and your data.
I've included the Data Policy, Cookies Policy and The Facebook Companies page as these are all relevant for individual users. They're not listed above but are linked to often in other policy documents and in the original notification pictured above.
Are you sitting comfortably?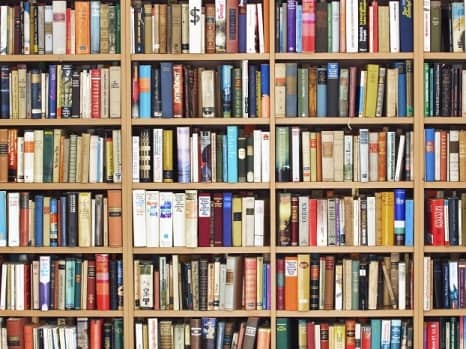 I hope so, because all those documents put together – remember, the list excludes the pages that are aimed at enterprises – come to just over 20,000 words (20,120, including headlines).
That's about a quarter of the length of a typical contemporary novel.
It's no surprise that the aforemention government report states: "We have not been convinced that the users of social media platforms are fully aware of how their data might be used and what redress they may, or may not have if they disagree with how an organisation exploits that data."
Are you really in charge?
Of course, you could just use Facebook's new jazzily designed "Privacy Basics" guide, which promises that "You're in charge" in large font on its homepage, along with a nice big graphic of a mobile phone displaying a smiling character holding a map (subliminal messaging much?).
Privacy Basics promises "tips and a how-to guide for taking charge of your experience on Facebook".
This gives you sections full of big pictures, unfussy designs in pared-back colour schemes, explaining how to control your privacy settings for different key elements of the Facebook experience, such as posts, comments, and how to control what ads you see.
There are 15 sections in this online guide, each with nice basic descriptions of around 30-40 words each.
That means Facebook's beautifully designed, interactive and straightforward "Privacy Basics" guide weighs in at an estimated 500 or so words.
But somehow I feel that users drawn to this highly attractive guide, instead of wading through the 20,000 words of relatively unnavigable legalese on all the full privacy and terms documents, might be just be missing something.
Don't you?
Let me know what you think @sophiehobson
Got two mins to tell us how we can improve LondonlovesBusiness.com for you? Take our super-quick survey. Thanks!

More tech insights: