It's taken £2.5bn and four years of construction work. It's already been trialled more than 180 times by 14,000 volunteers and 100,000 bags.
Now Terminal 2 at Heathrow is finally here – some 59 years after the original Terminal 2 opened as Heathrow's first passenger terminal.
It will house 26 airlines – United Airlines has already moved in – and British retail heroes such as Cath Kidston and Ted Baker. (Not to mention a certain well-known chef, who you might spot below.)
But building a new airport terminal in the UK's busiest airport is no mean feat. "Opening a new terminal is one of the most complex challenges that any airport can undertake," as John Holland-Kaye, Heathrow development director and chief executive designate, said upon the opening.
This is the story of how it has come together…
Construction of the main building started in July 2010. Here's the old one being demolished:
Terminal 2 was handling eight million passengers in 2009, before the rebuild. The new Terminal 2 will accomodate twice that number by the end of this year.
This is the skeleton of the new building during the construction phase:
Some 35,000 people have been employed during construction.
Terminal 2 is one the UK's largest-ever privately funded construction projects.

Source: REX/Jonathan Hordle
Heston Blumenthal will be among the iconic British names on show in the new terminal, with his Perfectionists' Cafe.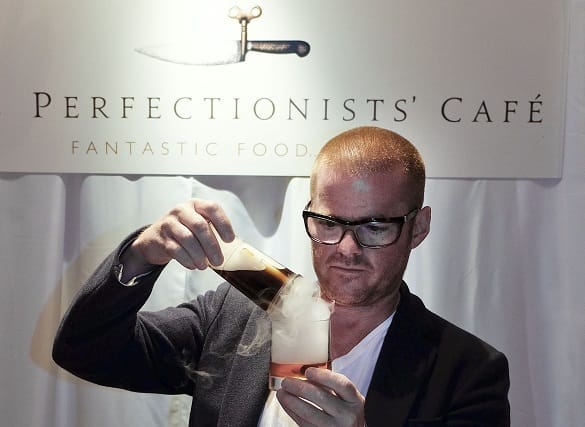 Source: REX/Ilpo Musto

The terminal's footprint is 40,000 square metres, which is around four times the size of Buckingham Palace.
Here's what it looks like inside:
And don't miss Turner Prize-nominated artist Richard Wilson's 'Slipstream' sculpture: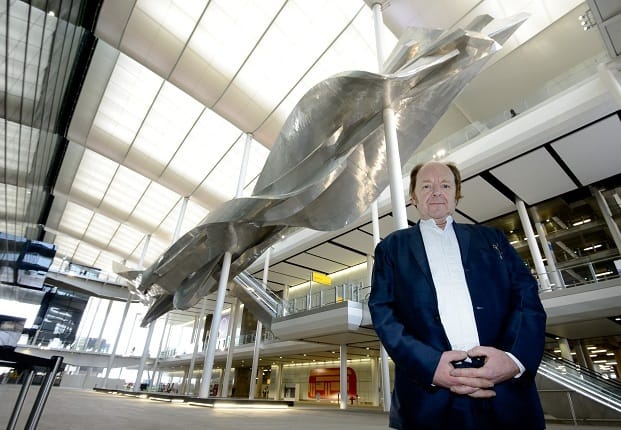 Source: REX/Jonathan Hordle
And here's another inside pic:
The new Terminal 2 has been named 'The Queen's Terminal', after Queen Elizabeth II. She'll handle the Royal opening on 23 June.
Tada!