From Beyonce's baby bump to Lady Gaga's 20 million followers, Twitter beckons a lot of OMG facts. Here's our pick…
1. Lady Gaga has the biggest Twitter following of them all with over 20 million fans

At more than 20 million followers, Lady Gaga is over two million Twitter followers ahead of anyone else on this platform. Earlier this week, the Wall Street Journal reported that the pop star earns an estimated £19m through her chit chat with her followers (who she likes to call "little monsters") because that makes them more likely to buy her music through legal channels rather than downloading them illegally.
2. It all began with a Mexican take-out
Twitter was born out of a "day long brainstorming session" held by the board members of the podcasting company Odeo. Co-founder Jack Dorsey first introduced the idea of Twitter, sitting in a park eating Mexican food.
3. The most retweeted tweet of all time is this tweet by @Wendys

4. First tweet from space came from the astronaut TJ Creamer
@Astro_TJ Hello Twitterverse! We r now LIVE tweeting from the International Space Station — the 1st live tweet from Space! 🙂 More soon, send your ?s
Tweeted at 12:13 AM – 22 January 2010
5. One of Britain's oldest tweeters was 104-year-old Ivy Bean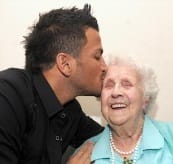 Mrs Bean's twitter stream was celebrated by Sarah Brown, David Miliband, Richard Bacon and Peter Andre no less. She tweeted regularly to her 40,000 followers till she died in July 2010.
6. Beyoncé's baby bump sparked a twitter record of 8,868 Tweets per second
Twitter has officially confirmed that Beyoncé's pregnant performance at the MTV Video Music Awards in August 2011 knocked up a record of 8,868 Tweets per second – the highest ever in history.
7. Currently, Twitter is growing at over 1.123 million accounts per day
Twitter is growing at the speed of light as more than 13 new accounts per second are registered on the site. Amazing.
8. Did you know you can tweet in over 28 languages?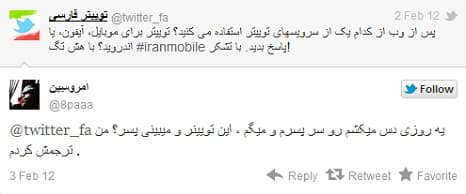 Twitter is fast becoming multi-lingual. Earlier this month, it took the help of a Saudi blogger, an IT professional in Iran, the co-founders of the grassroots #LetsTweetInArabic campaign, and a BBC journalist to roll out its Arabic, Farsi, Hebrew and Urdu versions.
9. Twitter's San Francisco office was once home to Bebo

British entrepreneur turned investor Michael Birch, co-founder of Bebo, based his social network in the office now used by Twitter. The Twitter office famously has a DJ booth in the 'break out area' of the office which Birch claims was his creation.
10. IBM loves twitter
The company can predict wait times at airports by crowdsourcing information from tweets. They search tweets for mentions of airports, then send an @reply to the tweeters and ask them to reply with wait times.
"Think of Twitter as a network of human sensors," describes Rick Lawrence, IBM research.