Here's why
Trading has become too attractive to ignore, with many companies and forex trading platforms advertising the testimonials of successful traders and clients. Today, you will easily find a number of tools that are advertised that simplify trading, and customers raving about an opportunity to passive income, while learning about the markets. So is it time to jump into the market, and get into the buying and selling of currencies? Yes, and there are dozens of reasons why you should consider making a wise investment move. If you are still rethinking your options and looking for more solid reasons, check out the following reasons why forex trading is still the best online trading option.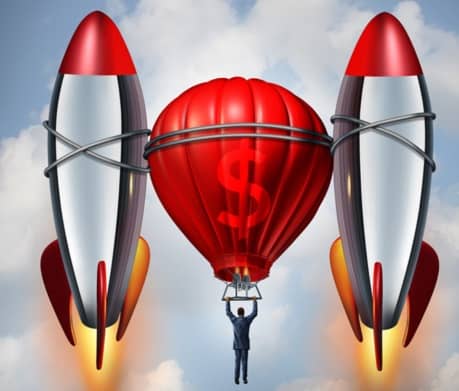 Source: Zurich Prime
Ease of entry, convenient trading environment
This type of trading is fairly accessible, allowing individuals and casual investors to start identifying orders using a minimal amount. For at least $100, you can now trade using forex, allowing you to enjoy the market without having to worry a large amount money at risk. And if you trade with the right brokers, you get to enjoy fast deposits, free of charge. The Zurich Prime trading platform for example, is known to offer a 0-percent charge on deposits made, making sure that your funds are exclusively for trading and for earning on currency pairs. Also, forex trading is known for its highly accessible platform, allowing you to trade anytime, anywhere. Even though the market in your area is about to close, surely there's another market that will start to sound the bell in a matter of hours.
Beginners and casual investors welcome, thanks to demo accounts
Although the market is huge and can be intimidating for the casual investors, forex trading is still a great option for beginners and casual investors thanks to tools and demo accounts available. Demo accounts are like free game demos- it allows you to explore, learn and test some strategies without worrying about your hard-earned money. Consider these demo accounts as educational tools, equipping you with the right tools, skills and know-how to place trades in a confident manner.
Trade anywhere with Zurich Prime
Thanks to new technologies, online trading becomes faster and more convenient. The same is true for forex trading, where new technologies like apps are taking trading experiences to a different level. With your smartphone running on iOS or Android, you can now download trading apps, and start trading contracts for difference or CFDs, including forex. Apps can be downloaded from Google Play and Apple Store, and most of these apps are free to download. Simply run the app, log-in and fund the account, and start making trades anywhere with a fast internet connection.
Wide array of tools available, including friendly leverage
Signing up for online trading platforms allow you to gain access to different tools that can simplify trades. For example, most brokers and platforms now offer their own versions of a 'Resource Center', where new traders can learn the basics about forex trading. Statistics and technical analysis charts are now commonly seen in many platforms, keeping traders informed about the trends, and ups and downs in the market. Finally, today's forex now offers improvedtrading with leverage. With a larger leverage, an investor can control 'a large amount of money', with minimal upfront deposit. In Zurich Prime's example, the leverage is 1:400.
These are just some of the convincing benefits while forex trading still works. But just like other forms of investments, it still requires careful planning, education and preparation. Invest when you are ready, and enjoy its financial perks.