Revealed: the prime minister benefitted from offshore money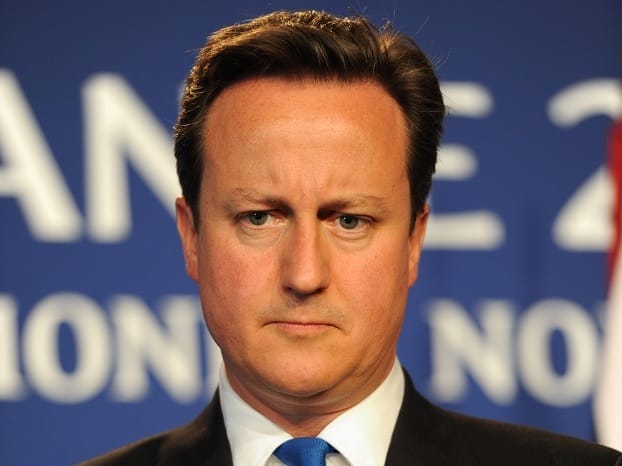 Thousands of people, including senior politicians and global figures have called for the resignation of Prime Minister David Cameron after he admitted he had benefitted from an offshore trust.
The PM had previously said he had no money in offshore accounts, however in an interview with Robert Peston on ITV, he revealed he had owned £30,000 worth of shares in an offshore fund, which he sold in 2010.
From the joint account Cameron owned with his wife Samantha, they made £19,000 profit over 13 years.
The fund was Bahamas-based Blairmore Holdings, owned by his investment banker father Ian, which didn't pay tax in the UK. When Ian Cameron died in 2010 he also left £300,000 to his son, some of which – though Cameron could not say how much – came from the trust.
Hypocritical
While the prime minister has not committed a crime, it has been seen by many as extremely hypocritical as it goes directly against his pledge to crack down on tax avoidance.
The stance has arguably been one of the headline policies of both the coalition government and the current Conservative government, having been mentioned in almost every Budget and Autumn Statement chancellor George Osborne has announced.
The government pledged to tackle both tax avoidance – moving money to avoid paying tax in a way HMRC knows about – and tax evasion – the crime of breaking tax rules in order to not pay tax.
#PanamaPapers#cameronmustgopic.twitter.com/umZMUIPd0T

— Jorge Martin (@marxistJorge) April 7, 2016
Furthermore, the prime minister has strongly criticised those who had money in offshore accounts in the past, denouncing stand-up comedian Jimmy Carr as "morally wrong" for having money in a "very dodgy tax avoiding scheme".
Resign
The hashtag #resigncameron has been trending on Twitter since Thursday night and has been tweeted more than 16,000 times, as of 9.30am Friday.
In an online poll of more than 4,000 people by the Mirror, 95% said the prime minister should resign.
Meanwhile, key political figures have also called for his resignation. Labour and Lib Dem MPs such as John Mann, Tim Farron, Wes Streeting and Tom Watson said the public deserved better.
Edward Snowden, former US intelligence employee and world-famous secrets-leaker, urged the people of Britain to rise up and call for Cameron to quit – much like the protests this week which led to the resignation of Icelandic PM Sigmundur David Gunnlaugsson, who had hidden millions in an offshore firm.
Snowden tweeted: "It's up to the British people, not us. In Iceland, 10% of all voters were in the streets within 24 hours, and for less."
Transparent
However, Cameron said he was "frankly more transparent about these things than any other prime minister has been in the past".
He said his late father was "being unfairly written about" and that he couldn't bear to see his "name being dragged through the mud".
"There are millions of people who own shares in Britain, many of whom hold them through unit trusts. And Blairmore was licensed by the Inland Revenue and reported to it every year," he said.
He promised greater transparency, including publishing his tax returns, saying "it didn't come about" in the last government.
Downing Street protest
A protest will be held at Downing Street tomorrow lunchtime calling for Cameron to close tax loopholes or resign.
Hundreds of people are likely to attend the protest dressed in Panama hats and Caribbean clothing.
The event said: "Does the Prime Minister think we're stupid?
"He preaches about 'tough decisions' whilst cutting funding for disability benefits, social care and other essential services. Now we find out he personally intervened to protect offshore trusts from an EU crackdown intended to tackle money laundering.
"Spending cuts are a choice not a necessity. If the government bothered to make rich people pay tax we could afford to look after everyone.
"The Panama Papers show that David Cameron has been taking the general public for fools, we need to tell him that we're not going to put up with it any more."