The gadgets that make flexible working even more fun and fantastic
So you're not stuck in the 9 – 5 rut and you like working in your own sweet time, from your own sweet spot.
But do you have the gadgets that make flexi-working sexy? No, we're not talking about a superfast internet connection, headphones or a USB stick – we're talking about seriously sexy gadgets.
Here are five sexy gadgets that you need when you've set up an office, out-of-office:
1. RollUp Flexible Keyboard Black
How would you like a keyboard that is so light that can it can be curled up and kept in your bag just like the yoga mat? The RollUp Flexible Keyboard is water-resistant, easy to carry and can make working on your tablet and laptop easy and flexible. No more carrying heavy keyboards around anymore.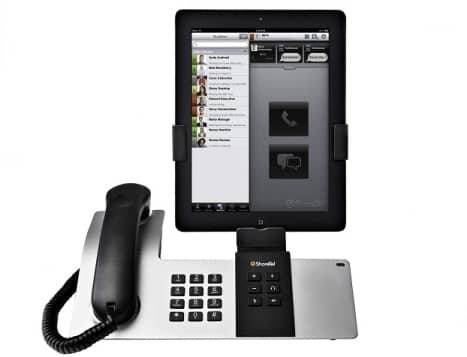 If you buy the ShoreTel Dock, you will never again have to sprint across the room to get the phone. Why? The dock turns the iPhone, iPod Touch and the iPad into a deskphone so that you can keep all your phones in one place. All you need to do is slide your iPhone or iPad into the ShoreTel Dock and watch it becomes a desk phone. It only requires a single power adaptor and automatically keeps Apple handheld devices charged.
The dock works over both Wi-Fi and cellular and users can be reached on their same extension whether they are working in their office or at home.
3. The Vodafone booster brolly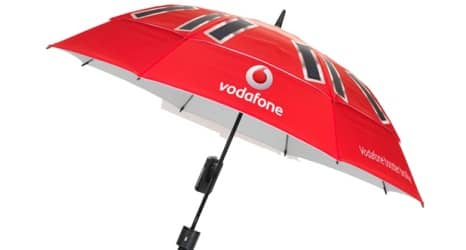 Now we all know that the end of office is nigh, so you will likely soon need a hi-tech gadget to ensure you can have a productive day working from the park. Buy the Vodafone booster brolly that helps you by powering a battery that can charge a mobile and boost the phone and Wi-Fi connection. The umbrella weighs about 800g, the same as a loaf of bread, is and great for you to work away from the office.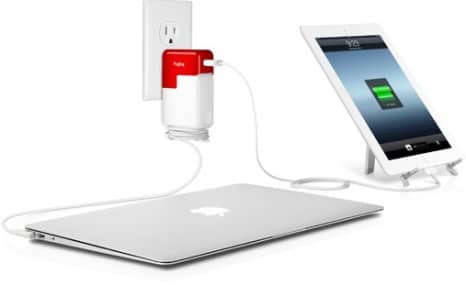 This one's for all you Apple aficionado. Plugbug's multi-prong outlet means the you can charge your iPhone, iPad and MacBook all at the same time from a wall socket. With this charger you can charge your iPhone or iPad without having to plug it into your laptop, all the while also charging your laptop battery. So, that's one charger, charging all the devices you need at maximum efficiency.
The mother of all devices, this is a gadget that will make flexible working more flexible than ever. Wear these glasses and you'll get all the information from emails, news, weather and directions pulled right in front of your eyes. Google Glass will show you text messages and emails as you receive them and allow you to reply to them via voice commands. You can also use your voice to Google things and the specs will pull up searches in front of you. Not just this, the device visually reminds you about your meetings and tasks by associating a photo with what's coming up.
You need to read:
Five ways flexible working will supercharge productivity
10 killer statistics that prove how transformative flexible working is
More for you:
Register for our free newsletter
For up-to-the-minute insights, news and gossip for London professionals and business leaders
The London Business Summit: Thriving in London, Tuesday 25 June 2013
Discover opportunity, explore innovation, drive long-term profits 
Speakers include Martha Lane Fox, Alastair Lukies, Julie Meyer, Mike Butcher, Jo Valentine and many more.
READ ONLINE NOW: Securing Britain's Future
How London's business leaders would safeguard our economic future
Boris Johnson, Martha Lane Fox, Doug Richard, Xavier Rolet and more than 25 other CEOs and entrepreneurs share their insights.