China is not called the world's factory for nothing. Chances are that the phone or laptop you are reading this article on, the LED bulb in your lamp, and even the lamp itself are all made in China.
China manufactures and manufactures big! It has a huge labour force, and over the past few years, has set up the kind of infrastructure for exports that many other developing economies (or even developed countries) will struggle to rival. All this is part of its ambitious plan to become the world's leading industrial power by 2049.
This focus on industrial growth has given China a competitive advantage over many smaller manufacturers in the West that is unlikely to erode anytime soon.
So, it is but natural if you decide that in order to stay competitive, your business will also need to start sourcing some – or perhaps all – components from China.
That is a great idea. But how do you go about it?
You have two options.
You can look for a manufacturer in China yourself, OR
You could identify a good sourcing specialist who can help you with product sourcing.
Sourcing products from China yourself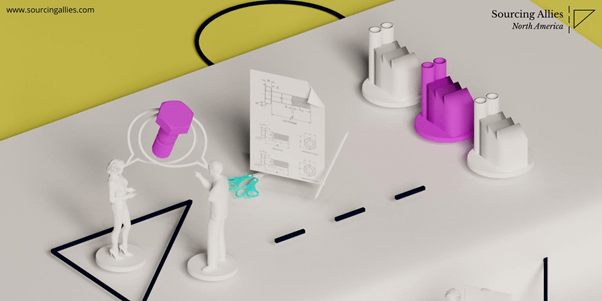 How complicated this exercise gets depends on what exactly you are looking for. If you need off-the-shelf products like toys, mobile phone and computer accessories, clothing, shoes, stationery, lamps and LEDs, there are several B2B platforms such as Alibaba, Global Sources and Made in China that showcase suppliers who have all these products and a lot more for you to pick off their shelves.
Ordering from these sites is as simple as typing what you want in the search bar. You, however, then have to sift through the thousands of options that pop up. All of these suppliers specify what their minimum order requirement is. Remember, the higher the number of units you want to order, the lower the price per unit.
Some of these sites have made the search somewhat simpler for you by indicating whether a seller is verified or not. Instead of trawling through hundreds of entries, you could simply shorten this exercise by filtering your search to look only at "verified suppliers".
Alibaba says "verified supplier" means that the sellers are legally registered companies. Global Sources says verified suppliers on their site "are suppliers and exhibitors whose business registration details have been verified by independent third parties".
Do remember, however, that neither of these sites vouch for the quality or the authenticity of the goods on sale.
But what if you are looking for something more tailor-made?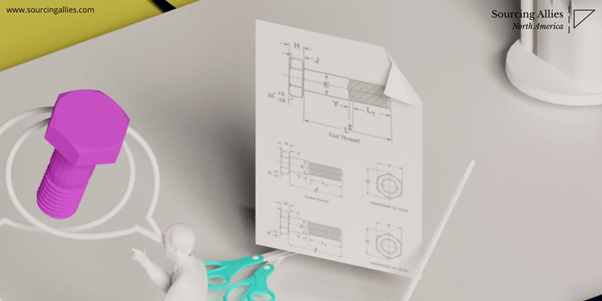 Perhaps you are looking for something unique, such as a brass door handle that your company has designed itself and that you want manufactured in China because it is cheaper to do it there. It is probably your best selling item and you intend to place recurring orders for it.
In that case, you must identify a manufacturer who can do this for you, and build a long-term relationship with them.
You can start this search too by going to Alibaba and other B2B websites. Only, now, instead of buying the product off the shelf, identify companies that manufacture a similar product – brass manufacturers in this case – and make a shortlist of their names and contact details.
Then, write to each of them outlining your requirements, the number of units you require and ask them for a rough quote and estimated delivery time.
Once the companies respond, assess them on how fast they responded, the clarity of their communication, and whether they answered all your questions.
This is important because given the fact that you are planning to manufacture in a country thousands of miles away from you, whose language you do not know, the supplier you deal with needs to understand what you want and be responsive to your needs.
A quick, clear and detailed response is a good indicator of professionalism. Such companies will be more reliable than those who respond briefly after a week, answering a few of your queries vaguely.
Trade fairs
Another way to find manufacturers is to visit a trade fair in China, which hosts some of the world's biggest trade fairs every year.
At the biggest fairs, you can find almost everything – from automobile and aircraft components to brass hardware to smiley squeeze balls and baby onesies.
One of the biggest trade fairs in the world is the Canton Fair, which is held in Guangzhou, China, in April and October every year. Taking the trouble to visit this event, which is officially called the China Import and Export fair, is totally worth the exposure if you are a business owner or entrepreneur.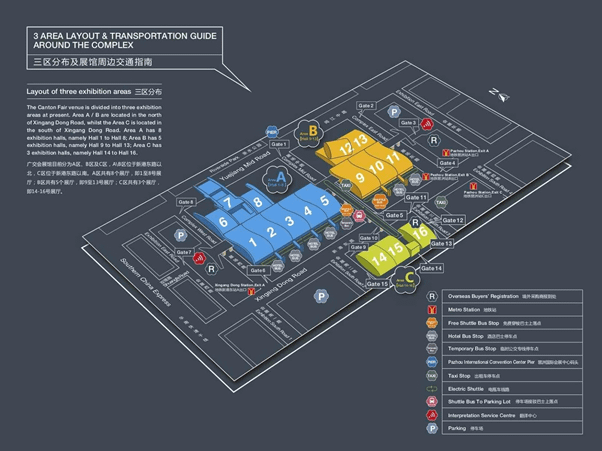 The fair will give you a sense of how massive the manufacturing sector is in China. Often business owners get ideas for new products at this fair. But remember, you need to stay focused. The fair is so huge that without preparation – that is, without studying the Canton Fair website and identifying which exhibitor you are interested in and where their stall is located – you could spend an entire day wandering around the fair without finding someone who manufactures the components you want.
Once you identify potential suppliers, either from looking online or at fairs in China, write to them stating your requirements and ask them for their quotes.
Here too, once they respond, assess them on the quality of their communication and the speed of their response.
Once you review quotes sent to you and shortlist a few factories, it may be a good time to visit the factories to verify whether they indeed exist on the ground and have the capabilities to manufacture your product. Such verification is important before you even think of handing over any of your money to them.
Often, business owners combine a visit to a trade fair in China with visits to shortlisted factories so that their trip is more productive.
Visiting a factory is also a good opportunity to build a relationship with your potential supplier, perhaps even negotiate the finer points of your order, as well as assess for yourself their manpower, available machinery, production capacity and quality control processes.
You can then place the initial order, or sample order, which is used to check the quality of the product and whether it is consistent across all units.
Once you finalise a supplier, you need to spell out your requirements to them again. Make sure you ask them to incorporate any improvements you require as seen from the sample. Put everything down in writing so that nothing is left to assumptions – from product design, quality standards, lead times, whether a manual is required, quality of packaging, mode of shipping and so on.
Be aware that some of the changes you want may increase the price originally quoted to you. For instance, sometimes you may be quoted a price with FOB shipping but you want DDP shipping. This will lead to an increase in the quoted price. Keep this in mind while shortlisting suppliers on the basis of lowest price quoted.
After all this documentation and negotiation, all that is left is for you to wait for your first shipment to arrive.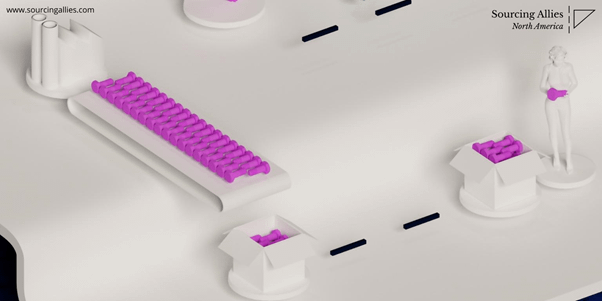 This brings us to the next point.
What if you are a small business and do not have the time or energy to do all this work?
Maybe you do not want to spend money on going to China, sending a team there or even establishing an office there. You'd rather focus on your business and let experts handle your China sourcing for you?
This is where sourcing agents – specialists in sourcing from China – come in.
Sourcing products from China using a sourcing agent
For a fee, these experts virtually act as your office in China. They take care of all stages of your search for a manufacturer in China as well as supervise the production process.
Different regions of China specialise in manufacturing certain goods.
There is a good way to find the right  manufacturer in China for your needs.
For instance, Guangdong province is known for electronics manufacturers; Shandong for textile machinery and clothing; Shanghai for electronics, textiles and financial services; Fujian for plumbing hardware and Zhejiang province for die casting and plastic injection molding manufacturers. Each of these provinces have a business ecosystem set up to cater for these specialisations, which aids production efficiency, and contributes to reducing costs.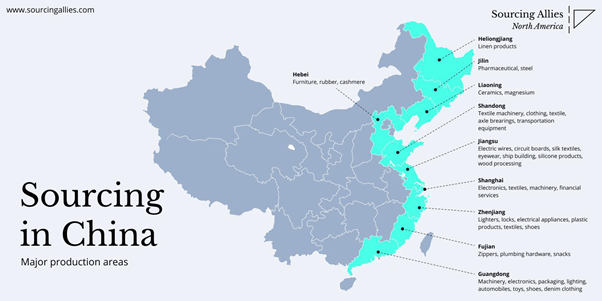 A good sourcing agent, who has a presence on China, will know this and find you a manufacturer in a suitable region. But that is not all. Here is a list of what good sourcing agents do for their clients:
Understand your requirements. Since you know your product best, they work with you to understand what exactly you want, and if you faced any problems in manufacturing that product in your home country.
Identify suppliers that can make your product for the right price and with the desired quality and lead time.
Analyse your product drawings to look for potential problems, and suggest whether they can be improved or suitably modified to make production efficient.
Create a detailed document of your design, quality and quantity requirements and send them to shortlisted suppliers seeking quotes.
Collect bids from shortlisted suppliers, assess them, and negotiate the best price with suppliers in the final list.
Manage documentation, audit the factory to ensure that it is indeed capable of manufacturing your product to the desired quality.
Oversee sample production. Once production starts, inspect the quality of raw materials, address any problems that crop up on the factory floor and so on.
Do pre-shipment checks, supervise packaging for shipping to ensure the product reaches you without being damaged. Label package with the correct HS code so that there are no delays at the ports, and see off your shipment.
The right sourcing specialist will essentially be your eyes and ears in China, looking after your interests at all times.
A good sourcing agent is often crucial to the success of your China sourcing project. This is because they know how the industry works, are familiar with the language and help with smooth communication. They are also aware of cultural differences between China and the West, thus ensuring you avoid making mistakes that you would probably make if you attempted to handle the project on your own. This saves you valuable time, money and stress. And don't we all want someone to do that for us?