Leaving a lasting impression counts for everything in business – it can make the difference between forming a long-term relationship with a potential client, to running your business into the ground.
For many years, 2D business cards have been the go-to marketing tactic to leave such an impression – after all, they're a highly cost-effective method of getting your brand seen and heard, while giving clients a tailored gentle reminder of who you are.
But, with the rise of technology in today's world, it's getting harder and harder to stand out, so more and more companies are starting to incorporate highly innovative designs into their business cards to attract attention. As such, the traditional 2D business card model is being left behind.
We're here to ensure that you and your business don't get left behind as well. Here are six innovative business card ideas to think about utilising for your company – whatever industry you work in.
Source: Dieline
1. Food
If you own an Italian restaurant, a bakery or a café, due to the hugely competitive market, it can be difficult to entice clients. However, one great way of leaving a lasting impression comes through incorporating your culinary offering into your business card's design.
For example, if you own a café, why not base your business card around the design of a tea bag sachet? Or, if you own a bakery, how about baking thin biscuits that you could 'stamp' your business' information onto?
Moreover, if you're a butcher, you could even create business cards made entirely of beef jerky. They may not be edible, but they will certainly look great and leave a lasting impression.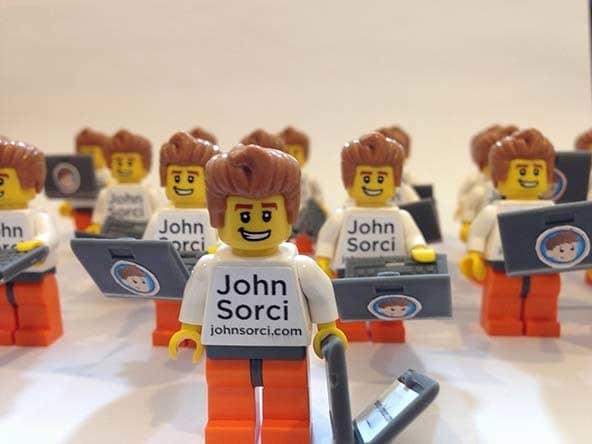 Source: HydraExecutives
2. Lego
Who doesn't love Lego? The classic Danish kids toy has been around for decades and now, thanks to technology, you can order your very own customised Lego figurines to promote your brand.
Say you are a blogger for example, you could produce a figurine branded with your logo and a personalised laptop, showcasing exactly what it is you do. Alternatively, if you're a hairdresser, you could produce your figurines in a range of different hairstyles, to show the wide range of services you offer.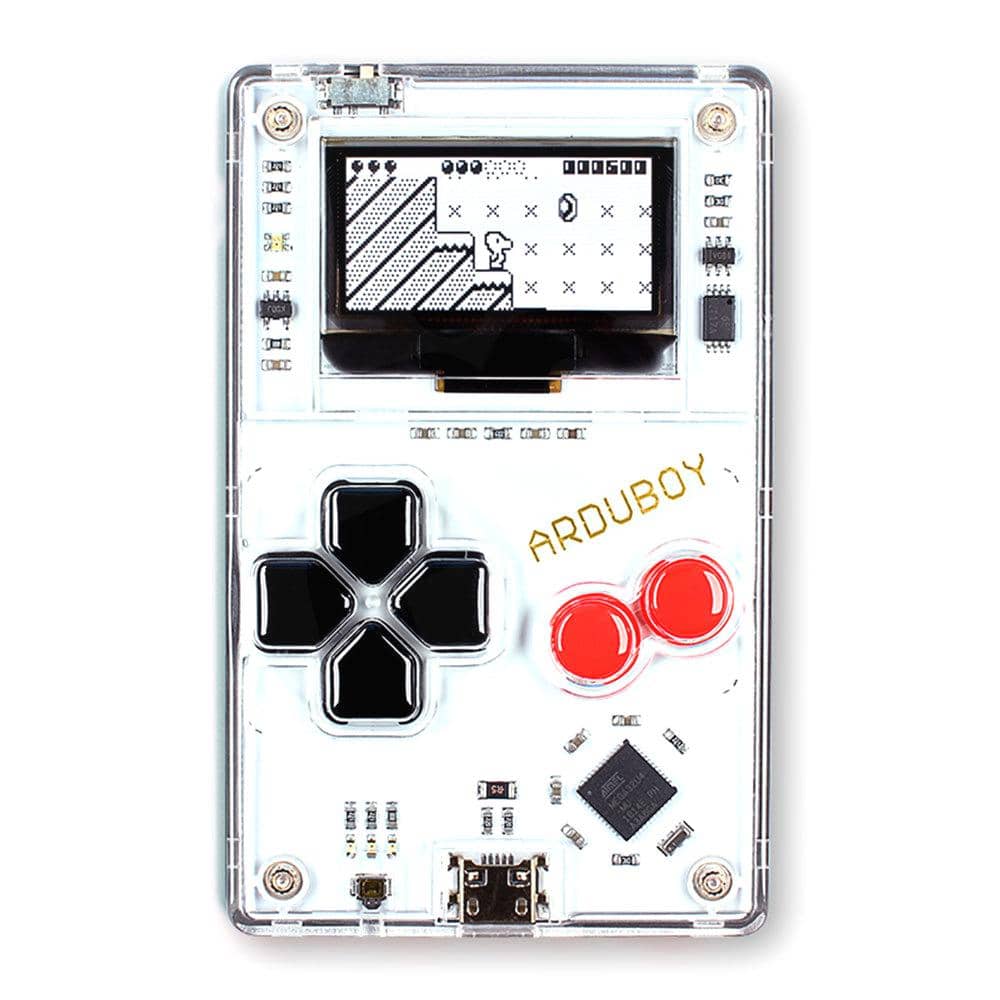 Source: Arduboy
3. Toys
While on the theme of toys, other forms of child-friendly goodies can help your brand stand out. Rather than handing business cards out to everyone, Arduboy are a US-based software company which enable you to present credit card-sized Gameboy/Tetris systems to interested customers.
Their laser printing service incorporates your branded design onto each games console, engaging the consumer as they play an 8-bit game of your choosing. While the concept may be more expensive to produce than some of the other options on this list, it is certainly a unique and effective method of winning customers over.
Likewise, balloons, origami and build-it-yourself figures, can also be great hands-on methods of ensuring potential clients engage with your brand. Having fun yet subtle ways of showing people what it is your business does can make a big difference to both how successful you are, and what your return on investment turns out to be.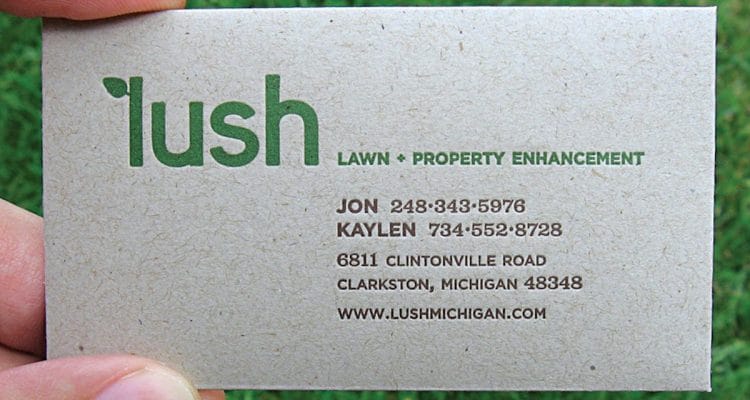 Source: The Old Now
4. Seeds
If you run a florist or offer a gardening service, creating business card-shaped seed sachets can be highly effective at not just getting your brand seen by the masses, but building an immediate positive relationship with customers too.
After all, everyone loves something that's free, so what better way is there to advertise your business than by providing some free seeds for your clients to grow themselves? Not only will they get a lovely new plant, but they'll think of you and your business each time they look at it.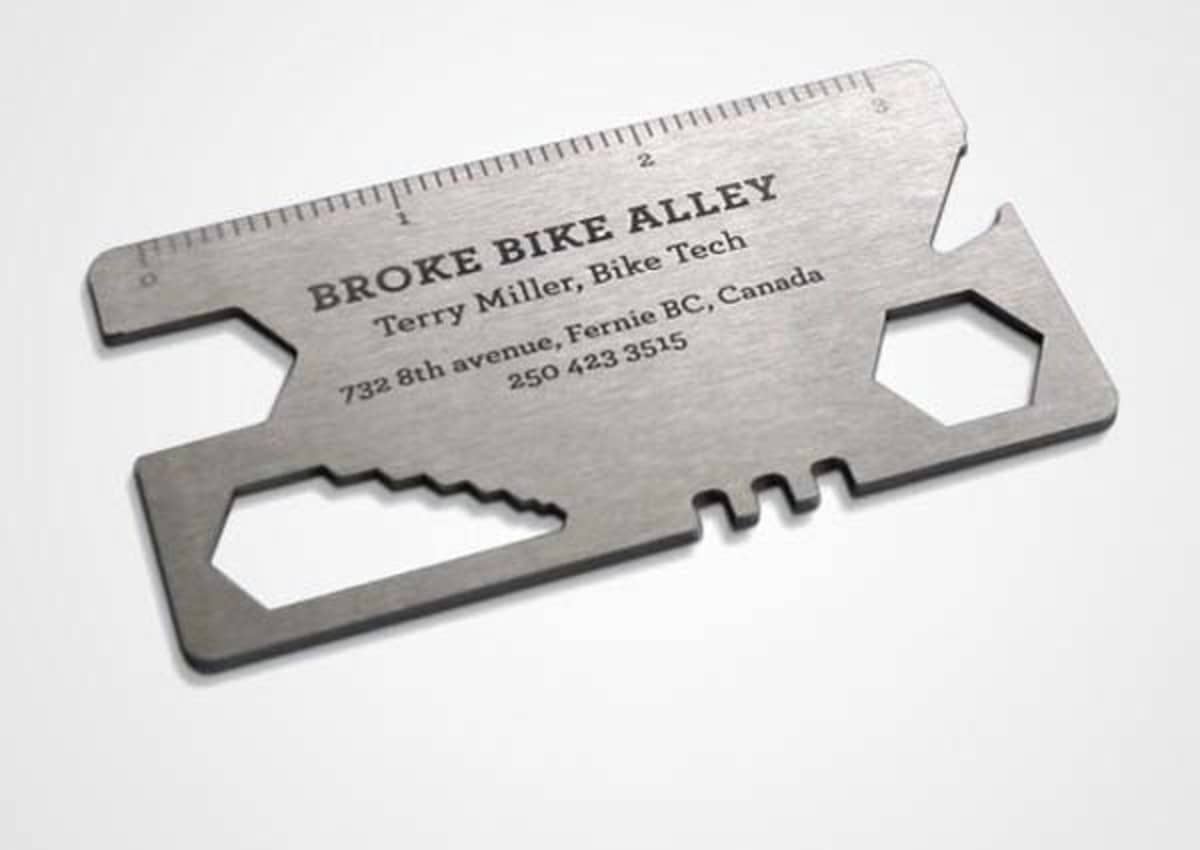 Source: Blazepress
5. Tools
While on the theme of giving away free stuff, business cards which offer a specific function are a unique way of advertising your business. Going back to our Italian restaurant example, shaping your business card as a parmesan cheese grater would both give your audience a tool they could use, while also demonstrating to them what it is your business does.
Own a music shop? Think about a pop-out guitar pick business card. Run a pub? A card bottle opener would go down a treat. Work in bike repair? Shape your company credentials around a multitool design.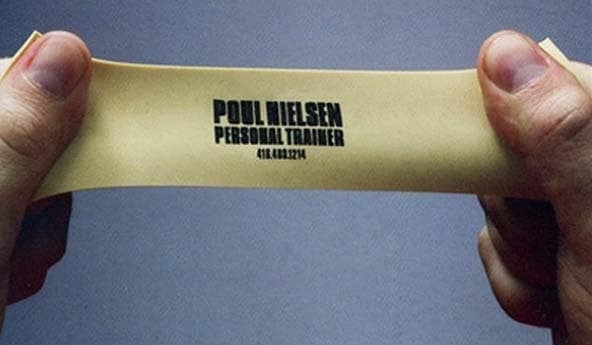 Source: Designspiration
6. Humour
While some of the other design options on this list may have a degree of funniness to them, implementing humour into your business cards can make your audience want to engage with your business a whole lot more.
For example, if you run a gym, printing your company's credentials onto a thick rubber band – which customers then have to pull with their muscles to read properly – showcases what you do in a fun way. Similarly, adding a tearing mechanism can be a hilarious method of advertising particular brands, including divorce lawyers (rip the card in two) and personal trainers (remove belly fat).
Adding an interactive element to your card's design can also look great, while injecting a bit of humour. Here are a few examples to show what I mean: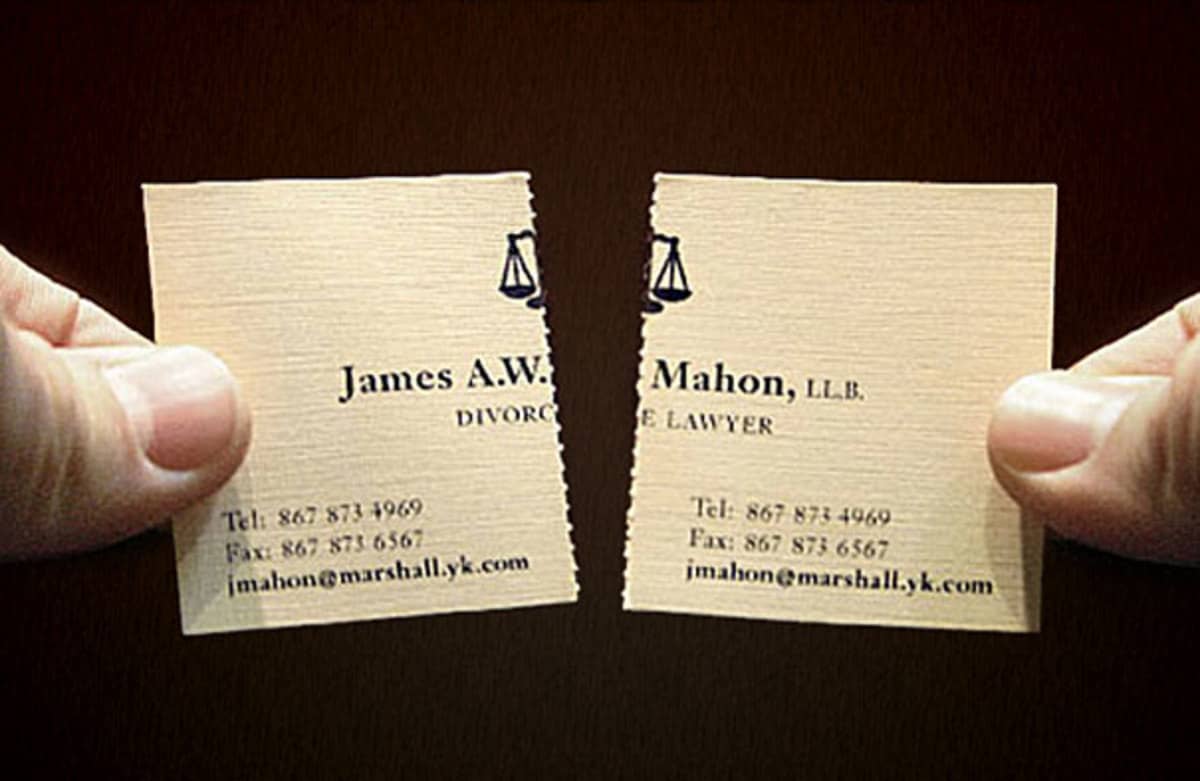 Source: Ultralinx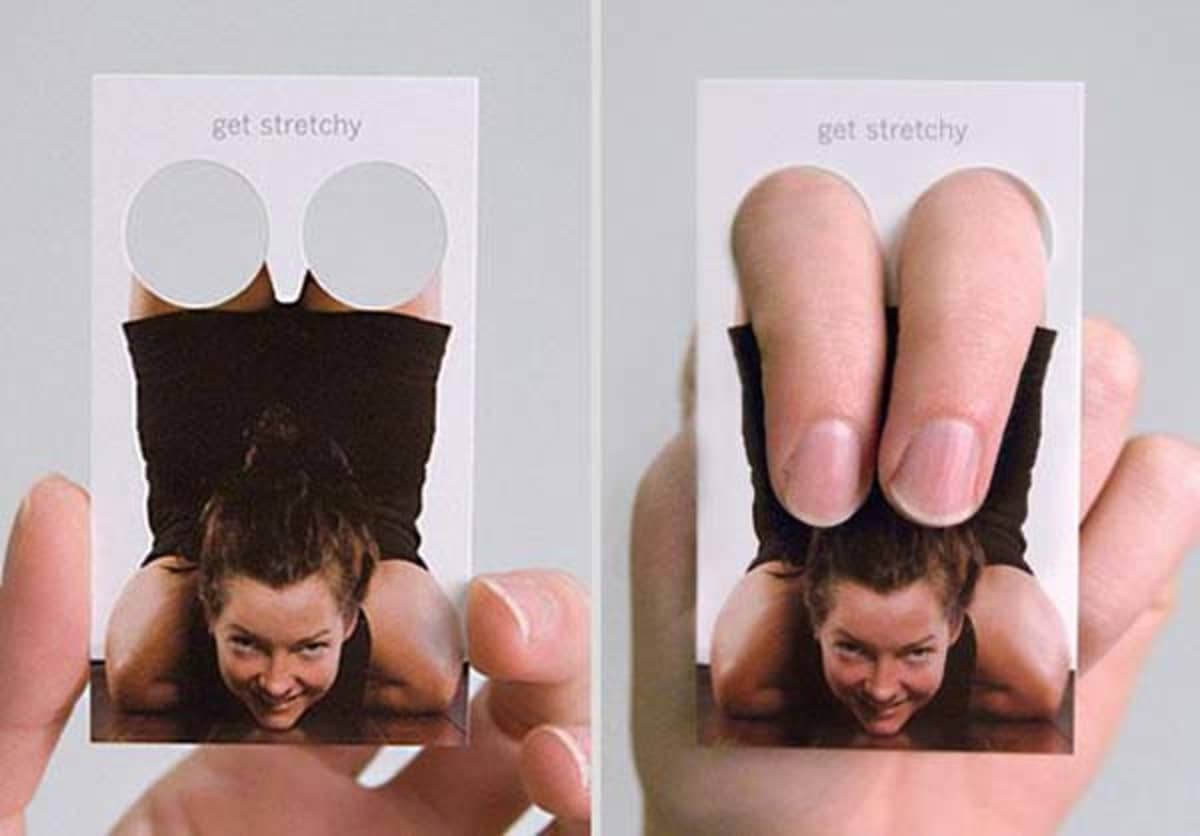 Source: Blazepress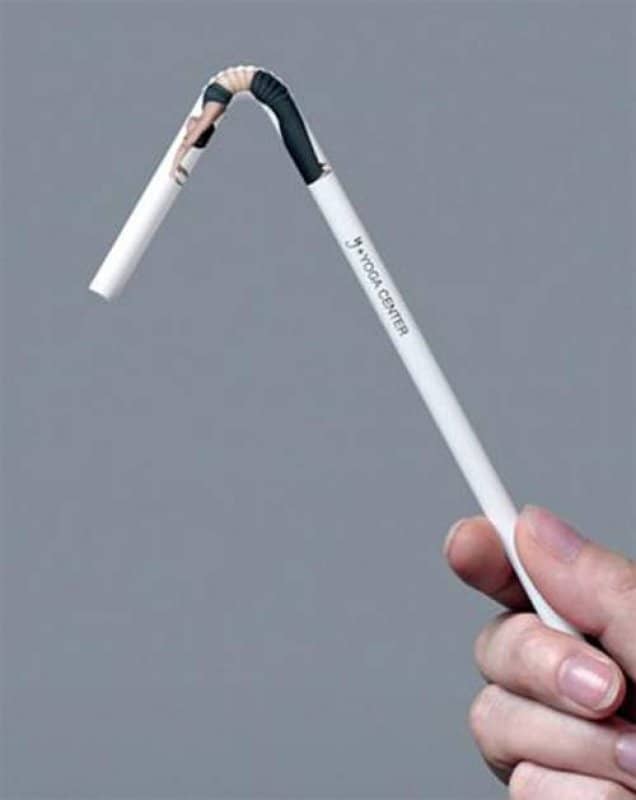 Source: Pinimg
Final Thoughts…
Being successful in business is all about standing out – utilising a unique business card design will ensure exactly that. Whichever style or design you choose to use, make sure it applies to your business. Remember that you want your consumers to leave with a positive lasting impression of your brand so, the more innovative you can be, the better.
Using 2D business cards can still be effective too, but try to think outside-of-the-box if possible. Ask yourself: what would make you respond positively to a particular business?
Think about what exactly it is you offer, the audience you're looking for and the services you provide, and design an innovative business card to suit.