What's more certain in life than death and taxes? Not a lot, but one leading multi asset brokerage firm has successfully changed the game by bringing tax free trading to both UK and Irish residents.
You have probably heard of spread betting with regards to football matches, boxing or even political events but many savvy investors have started financial spread betting in order to reap the tax free benefits this trading type brings.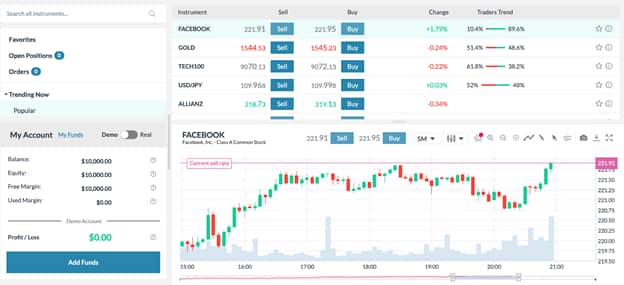 So what is Spread Betting and is it right for you?
That depends. Have you ever considered the idea of trading? If you have, spread betting is a way to invest in the financial markets and it might just be suitable for you. With spread betting you are effectively speculating on price movements of a variety of assets. These can include Stocks like Facebook or Commodities like Gold.
It is important to know that trading is nuanced and the more you learn about it, the greater the opportunity it brings. For instance if you know the markets, you will know that when there are global tensions like the threat of war between Iran and the US or a trade war between the US and China for example, then this has investors running towards the safety of gold. Gold is known as a safe haven asset in times of trouble.
What moves markets?
There are many factors that move the markets. For instance if you are looking at company stocks, then good earnings will often bring up the stock price. Currencies can be moved in value by things like interest rates, geopolitical events and good data coming out of the country. Commodities like oil can be moved by supply and geopolitical tensions eg, turmoil in the Middle East.
So the point here is that the more you learn about the markets the better the outcome will probably be. However saying that, everyone needs to start somewhere. That's where TRADE.com comes into the picture. TRADE.com have opened up the doors to trading, so that now it is no longer the sole domain of city investors. Rather, your average Joe can get involved and for relatively small amounts of capital. The minimum deposit required starts at $100. However TRADE.com does also offer a demo trading account. That means traders can try out spread betting and test drive the platform without depositing a penny. It is an excellent way for a trader to determine if this is an area you would like to get further involved in.
So what is Spread Betting?
With spread betting you are effectively opening a position and closing it in order to see a profit. For instance, if you buy Facebook at one price, you ideally want it go up in value by a certain amount in order to realise the profit. Two things you need to consider here. One is that the price must increase by a certain amount in order to cover the spread. Now the spread is in place of a commission.  It is how the broker makes their money. Simply it is the difference between the buy and sell price or bid and ask price. It is important to understand the concept of the spread before you start trading and you should know how to calculate it too so you know when to close your position in order to profit.
The second important factor to consider is that with Spread betting you may trade in both rising or falling markets. Meaning you are not limited to Facebook stock price going up to make a profit. Rather the reverse is also true. You can sell Facebook at a high price and then buy it back at a lower price. This is called Shorting the market.
Which broker?
The online trading industry has evolved heavily over the last 15 years to run alongside the technological revolution. A lot of trading is now conducted online and brokers no longer need to be brick and mortar establishments, they are now so often faceless.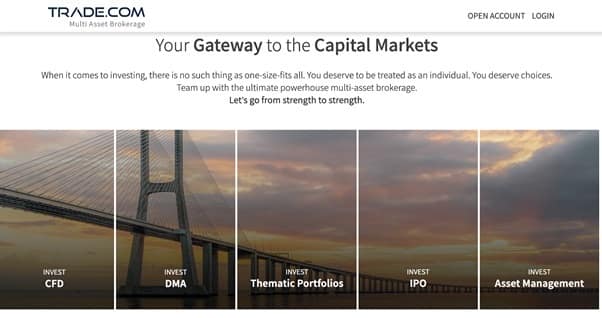 In many ways this is an excellent development and has certainly democratized trading. However in the case of working with a faceless company, you must make sure your funds are protected. Brokers like TRADE.com who work online, yet also welcome investors to their global offices, must be regulated. TRADE.com for instance is regulated in a variety of jurisdictions. Not only does this protect the interests of their clients but it also brings investor compensation schemes to protect client deposits.
The biggest benefit of Spread Betting?
For many traders the biggest advantage to spread betting is the fact that gains are tax free and free of stamp duty. This is because unlike other trading types Spread Betting is classed as gambling rather than trading in the UK.
So is Spread Betting right for you? Well like most things in life, the proof is in the pudding. Try it out for yourselves and good luck!