The online gambling business is continually growing and keeping up with technological advancements, intending to provide all players with the best possible gaming experience. Most players have been compelled to transfer from conventional no deposit mobile casinos to their other online equivalents since they have a certain thrill. Even today, when many casinos have reopened, many players have opted to continue to play online, which is one of the primary reasons why it is anticipated that the whole sector of online gambling will reach an astounding $565 billion by the year 2022. One of the most astonishing developments to emerge in 2021 was the improvement in visual quality to meet the new screen resolutions applied by current-generation devices. It is safe to say that the industry will continue in this direction in 2022, with the visual quality of games continuing to improve, the goal being to provide players with an authentic online gambling experience that is virtually identical to conventional gambling. This article is a deep dive into why the online gambling space is predicted to see such massive growth.
New technology
Since virtual reality (VR) devices have been made widely accessible to customers, online casino businesses have noticed the potential of virtual reality and begun incorporating it into their games. In a similar vein, augmented reality has been increasingly widely used in recent years. These two technologies enable players to immerse themselves in casino games entirely and have a gaming experience that is virtually as genuine as it gets. Players may, for example, use virtual reality devices to play at simulated tables with actual individuals and dealers. In contrast, augmented reality gadgets enable players to "construct" a roulette table on any surface. When it comes to tech such as virtual reality and augmented reality, the sky's the limit, and thankfully, compatible gadgets are becoming less costly.
Crypto becoming the main deposit and withdrawal
Even though online casinos have been accepting cryptocurrency as a payment method for quite some time and it is not a new idea, it is predicted that as the popularity of crypto grows, more and more casinos will adopt the trend and begin accepting Bitcoin, Ethereum, and other similar cryptocurrencies as payment methods. It is far easier and quicker for both players and casinos to conduct transactions utilising cryptocurrency while still retaining a high standard of security and anonymity, resulting in a beneficial outcome for all parties involved in the transaction. The online gambling business has advanced and altered tremendously in the previous two decades. It will continue to evolve and adapt to the needs of players in the future as new technologies become available. 2022 will undoubtedly be a year of numerous advancements in the online gambling sector, as online casino competition is more robust than ever, and many online casinos will do all in their power to stand out from the crowd.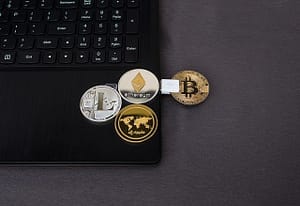 eSports
On the other hand, eSports is poised to become a very competitive area by 2022. Looking beyond the result of real games or matches, expect to see a rise in the amount of micro-betting activity taking place on these betting platforms in the coming months. Rather than just wagering on the overall score of a basketball game, gamblers may also wager on lesser prizes like who will get the first tip or which player will score the first basket in a particular game. These types of bets are already being conducted on a significant scale. Still, they expect them to become more easily incorporated into different betting systems around the globe soon.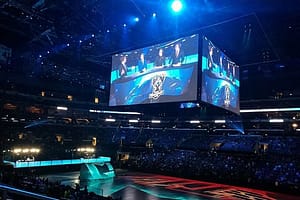 Other wearables
There's more to wearables than VR. Even though wearable technology has only been around for a short period of time, a significant portion of the tech consumer market has now invested in gadgets such as smartwatches, fitness trackers, wireless earbuds, and tech lenses. A growing number of individuals are also becoming more and more dependent on virtual assistants, such as Google Assistant, Siri, and Alexa, to do various tasks for them. Therefore, many of these wearable gadgets may begin to include gambling-friendly features in the not-too-distant future if they haven't already. Of course, there are certain limits to wearable technology. It seems unlikely that smartwatches would be able to recreate the type of user interface that a smartphone or tablet would be able to. On the other hand, wearable technology offers a great deal of promise in the fields of fantasy sports, sports betting, and other forms of online activity. Even though it may not necessarily dominate the market, this is a significant trend to keep an eye on.
Watch out for the whales of the industry
Despite the significant achievements that this business sector has already achieved, there is still a great deal of room for development in this industry. 2022 is shaping up to be a banner year for online gambling, and several essential companies are positioning themselves to capitalise on the opportunity.